Today was a heaping bowl of suck.
Then it started snowing, and my bowl of suck was suddenly topped with shit sprinkles. But that's okay, because I'm kind of getting used to it. Lately it seems as thought most everything in life comes with shit sprinkles on it. I think it all started when I noticed that the waistbands in my three-month-old Jockey boxers has already started to give out. Meanwhile, I've still got pairs of Joe Boxers that are three years old and still going strong. Nothing to get too depressed over, but it seems as though nothing is built to last any more. Nothing. And I can't help but be sad about that.
So I've decided to take a couple sleeping pills, go to bed, and not think about it.

If you're not into music synthesizers, you'll want to skip the rest of this entry.
Otherwise...
...there's a frickin' AMAZING app that just dropped for the iPad. It's the KORG iMS-20 emulator! Here's a description from the iTunes product page...
iMS-20 is a complete music production app for iPad, consisting of a complete recreation of the legendary Korg MS-20 analog synth with patching capability, a 16-step analog sequencer based on Korg's SQ-10, a six-part drum machine with dedicated pads, and a seven-channel mixer with 14 types of effects.
It's about the coolest thing I've seen on the iPad yet...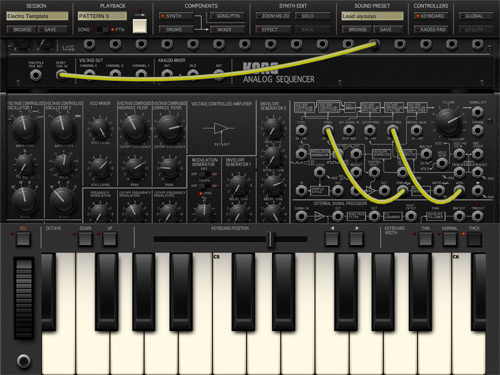 It's all here, and you can zoom in on a section and swipe between them as you mix...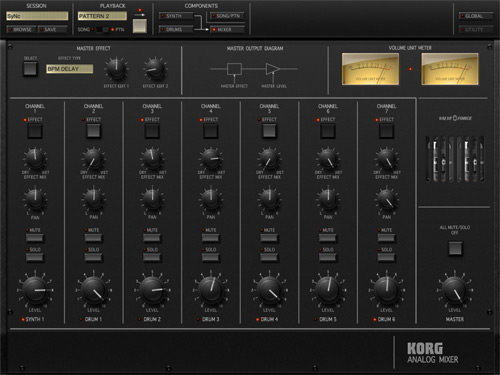 This video shows the Korg iMS-20 for iPad in action...
You can, of course, export your creations as high-quality .WAV files by "bouncing" them through iTunes. You can also share your creations via "SoundCloud," which makes collaborating with other iMS-20 users a snap. The sound seems like it would be good enough to incorporate into a live performance, and if they update the app to use Apple's forthcoming "AirPlay" technology, you would even be able to do so wirelessly! I don't know why, but being able to play in a band while sitting in the audience seems pretty funny to me.
Using the Korg app is fairly straightforward if you have any previous experience with synths. I was composing loops after goofing around for just 30 minutes. The only area that was a little rough for me was tapping out notes on the keyboard. The iPad's multi-touch screen makes chords possible, but I just can't get the hang of playing without actual keys. Zooming in helps, but it's going to be a while before I'm comfortable (or competent) enough to play actual music with it. There's an alternative, however, in the form of "Dual Kaoss Pads" where you can play the instrument by running your finger across them. It's kind of fun for free-form creation, but gimmicky if you've got a specific composition in mind. I'll just keep hoping somebody makes an iPad MIDI adapter so I can plug in a cheap physical keyboard.
The Korg iMS-20 app for iPad is so complete... so brilliant... so utterly killer... that it has me seriously wondering if there's anything you can't you do with an iPad given the right software. If you have any interest in composing on a synthesizer, buying this app is a no-brainer. The half-price sale price of just $15.99 is the icing on the cake (good until the end of the year). Highest possible recommendation. Click here to see it at the iTunes Store.

UPDATE: Holy crap. It just keeps getting better. ReBirth has just been released for iPad!
Amazing. Just amazing.