I currently have 67 emails remaining in my inbox. Hopefully none of them are from you.
One of my favorite iPhone apps is Trip Journal (which I reviewed here). For the traveler, it's an awesome way to track your movements with the built-in GPS and document the things you see and do. Since Apple made the iPhone OS multi-tasking, it's even more awesome because you can leave it running in the background all the time. This way, it keeps track of where you go even when you're doing something else. Like making a $70 phone call back home. Or trying to calculate how totally worthless the US dollar is vs. the Euro. Or looking up the Italian translation for "There's a burning sensation when I urinate."
This afternoon while I was put on hold for entirely too long, I remembered that I had Trip Journal running during my vacation and decided to take a look...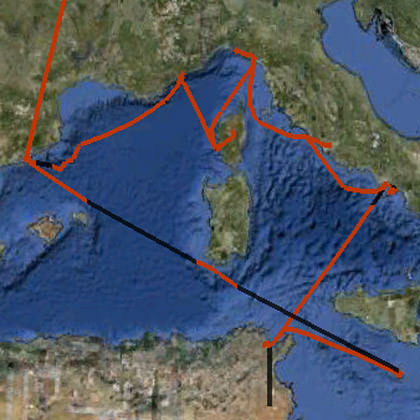 The black lines are where iPhone ran out of battery or lost signal or aliens abducted me. The lines in red are where I've been. The app tracks you down to street level, and so everything is there. Including when you go to the bathroom. Or visit a urologist. This is really cool, because you can re-live your entire trip...
After a while, you'd be surprised what you can remember...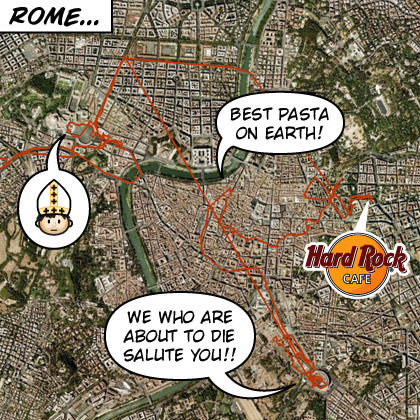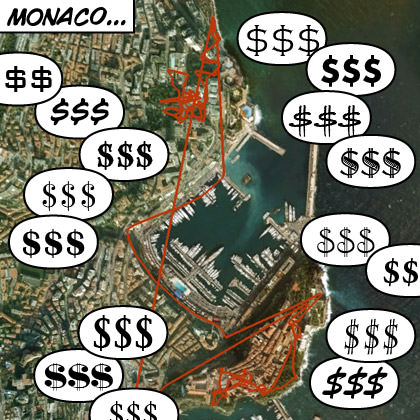 Of course, it can also make you entirely confused too...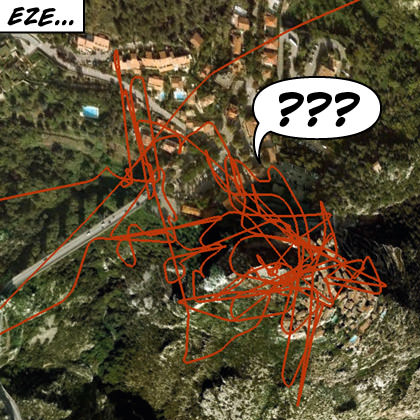 Hmmm... maybe the lines DON'T turn black when you've been abducted by aliens?