Today's word in the TWENTY/TWENTY meme is "love."
And I decided to take it to heart and show some love to myself for a change. I made plans, made time, and made decisions that benefitted me today. Sure it's selfish, but I've been working so hard for so long that I think I've earned it.
It was a great two hours.
After that, I needed to think of something other than myself to love so I could post an appropriate photo.
I decided that I love breakfast. Mostly because I so rarely have the time to have a good one. Like this order of Banana-Macadamia French Toast I had in Maui a while back...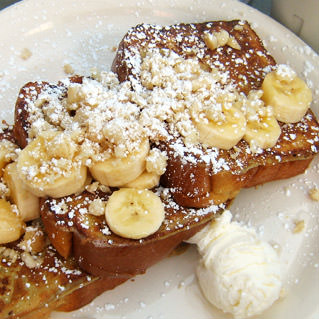 Or this fantastic Scrambled Egg Breakfast Burrito I ate for Carb Appreciation Day a few years ago...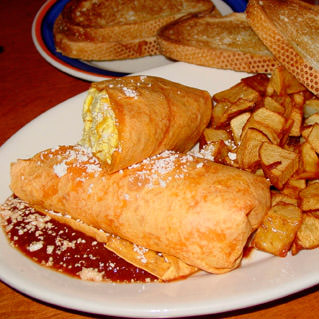 Or these sweet Mickey Mouse Waffles I found at Walt Disney World...
Breakfast is awesome!
But tomorrow it will be a can of Coke as I rush out the door, as usual.
If I really loved me, I'd make time for breakfast.