When you turn on your television and see Spencer Pratt and Heidi Montag staring back at you, do you wonder "Why in the hell are these dumbasses on television?"
When you pick up a magazine and see Spencer and Heidi on the cover, does your mind boggle as you try to understand why anybody should care about these two brain-dead morons, let alone give a crap about their stupid antics?
When you go to a movie premiere and see Spencer and Heidi show up so that Spencer can promote his wife's Christian values in a porno mag, do you puzzle over how two such worthless pieces of shit got to be famous?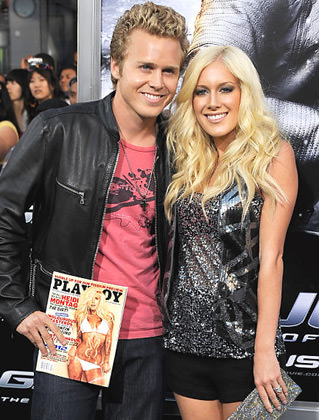 Well wonder no more!
Now you too can set aside shame, decency, and personal values to become a media whore of your own, thanks to my new book...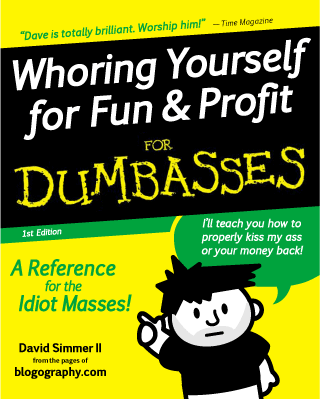 With the advice found inside, you too can become a media sensation with absolutely no talent or brains at all. Just follow the simple instructions, and you'll be whoring your way into the spotlight in no time!
So what are you waiting for? Turn your useless life into cash by ordering your copy of Whoring Yourself for Fun & Profit for Dumbasses today! What have you got to lose?*
*Except your dignity, pride, and self-respect, of course.