The winter storm that was promised yesterday finally arrived this morning. It didn't end up being as bad as forecast, but I still had to scrape 5-inches of snow off my car when it was time to go home tonight. Tomorrow is supposed to taper off to "Wintry Mix," which is not as fun as it sounds. The rain/snow combo piles on the streets and makes driving a nasty business. It's all too easy to get trapped by the slush accumulation and find yourself being pulled off the road. When that happens your brakes are practically useless, so your only option is to hold onto your balls, enjoy the slide, and hope you don't end up in a wreck. I'll take snow over "Wintry Mix" any day...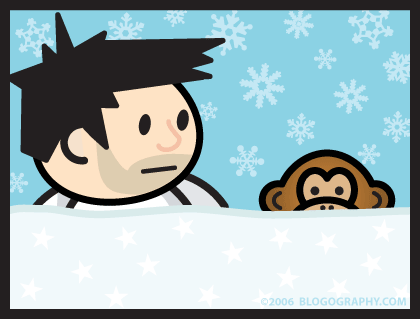 And right now I'll gladly take sleep over insomnia, but I have about as much a chance of that as I do controlling the weather.
If only I had an off-switch, my life would be so much easier.