On my way home tonight, I spent the entire trip trying to make other cars explode using the power of my mind.
I know some might consider this to be cruel and hateful, but when somebody is driving 20 MPH in a 35 MPH zone, what else can you expect? When somebody comes to a full-stop at a caution light, what else can you expect? When somebody doesn't take their turn at an intersection stop, what else can you expect? When somebody is blocking the road so they can talk to somebody in a car coming from the opposite direction, what else can you expect? When everybody you encounter on the road is a frickin' moron, what else can you expect?
This is what I keep hoping happens...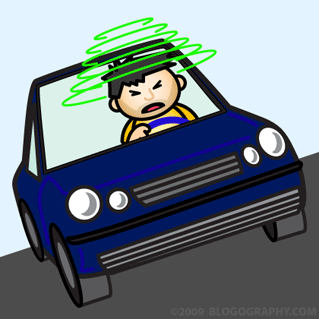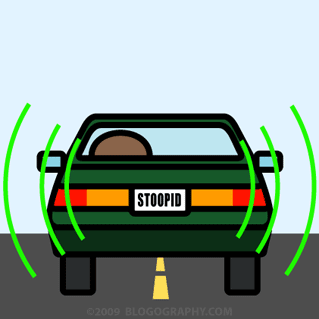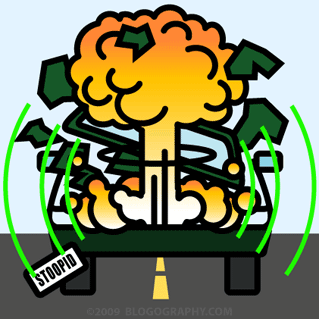 Wouldn't that be great?
Just think of how much more fun it would be to drive if you could asplode dumbass drivers on the road?
Of course, none of this would be necessary if I were to get those flying cars we've been promised all these years...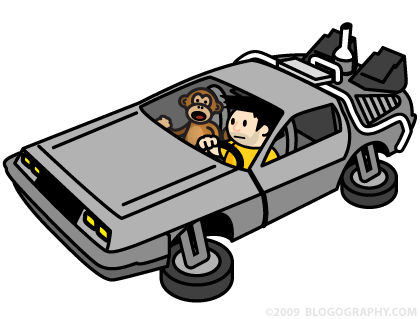 Talking about being able to explode things with psychic powers makes me wonder how much of the population would eventually find themselves asploded because they did something to piss me off. 25%? 50%? 75%? Who can say? It's kind of worrisome to think that I might get carried away and end up asploding 98% of the people on earth. Who would be left to make the chocolate pudding?
Hopefully it wouldn't be raging moron turned media whore Carie Prejean. She is so fantastically stupid that I think I'd asplode her even if it meant I wouldn't get any pudding. I don't know how much longer I can listen to this idiot whine about the imaginary liberal media trying to take away her right to free speech... especially when she's showing up absolutely everywhere talking about it. She's just like every other radical Christian hardcore Conservative beauty queen homophobe with fake boobs, naked photos, dozens of sex tapes, and a new book to sell... a hypocrite who is perfectly happy judging others by her lofty moral standards, but gets pissy when somebody presumes to judge her with theirs. I don't want her to shut up because she's pushing some kind of anti-human, anti-equality, anti-gay agenda... I want her to shut up because she's a fucking dumbass.
How is it that these faux-pious assholes with a "do as I say, not as I do" attitude seem to think that people are dense enough to buy their lies, hypocrisy, and bullshit? Probably because people are that dense, and I have little doubt her book will be a bestseller. People are not only buying the crap she's selling, they're forking over their hard-earned money to do it.
So, no. Nobody is taking away Prejean's right of free speech.
But I really wish they would.