Orchestral Manoeuvres in the Dark has long been one of my favorite bands. During the 80's I was pretty much obsessed with them, and their albums were in frequent rotation (even the much-hated Dazzle Ships). Needless to say, I was pretty upset when the band imploded back in 1988.
Sure Andy McCluskey carried on and released some albums I loved... Sugar Tax, Liberator, and Universal... but it wasn't the same without Paul Humphreys, and it seemed as good a time as any when OMD finally died in 1996.
But then... a miracle.
McCluskey and Humphreys reunited. Then released History of Modern in 2010.
It was amazing and I loved it. The follow-up in 2013, English Electric, was equally good. And while listening to the album this morning I was reminded just how good it was when I got to Night Cafe. Not just for the song... but for the video, which is both remarkable and disturbing in equal measure. It's a song I can't get enough of, and it surprises me just how overlooked a gem it is...
The next album, The Punishment of Luxury came out last year and was pretty great once all the experimental interludes were deleted. But it was no English Electric, despite some pretty great songs...
And so...
Back to life after this OMD musical interlude.
Or maybe just one more song first...

Last night Marty (of Banal Leakage fame) and I went to see OMD play at The Depot in Salt Lake City.
As expected, it was mind-blowing amazing show. They played a nice mix of both new material and beloved classics. And, just like the four previous times I've seen them live, played them extremely well. Along with Depeche Mode and Matt & Kim, OMD is easily one of my favorite live bands, and any opportunity to see them in concert is a no-brainer...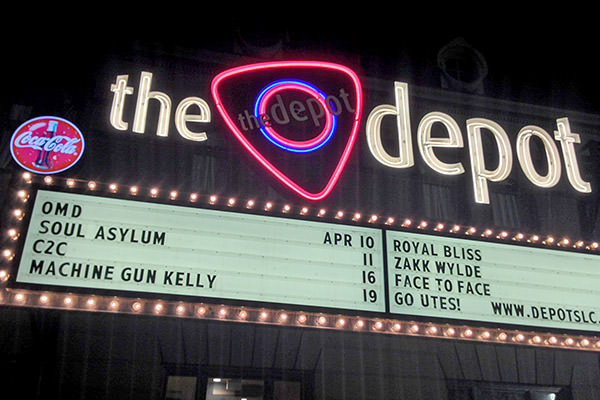 The tour is in support of their new album (released just two days ago here in the US!) called English Electric. Overall, I like the album very much, and there's some pop music treasures on there that I'll be listening to for a very long time. However... OMD being OMD, they decided to add a bunch of "experimental" stuff that I didn't care for at all. Luckily, it wasn't enough to torpedo the whole album (see: Dazzle Ships), but oh how I wish the band would stick to cranking out the beautiful pop music that I love them for and just stop with the self-indulgent artsy crap (or whatever)...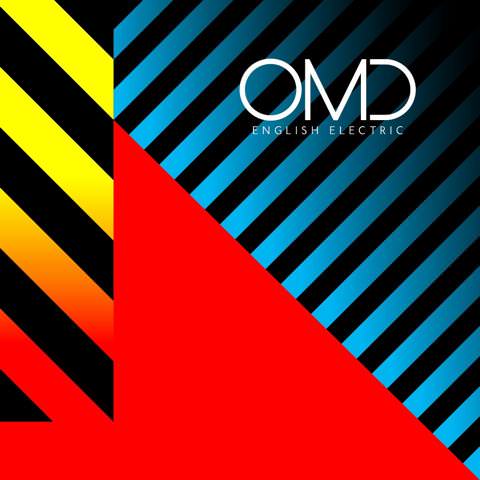 Still, well-worth a listen if you've liked their stuff in the past.
I've put a setlist review in an extended entry, if you're so inclined...
→ Click here to continue reading this entry...

Last night I saw an amazing show by Orchestral Manoeuvres in the Dark at The Music Box L.A.
All the expense and trouble of getting here melted away as the band slammed through a sensational set list of their incredible music. And, because I had bought a "VIP Package," I got to attend a soundcheck and meet the band before the show even started. This was an incredible experience, and made a great thing even better...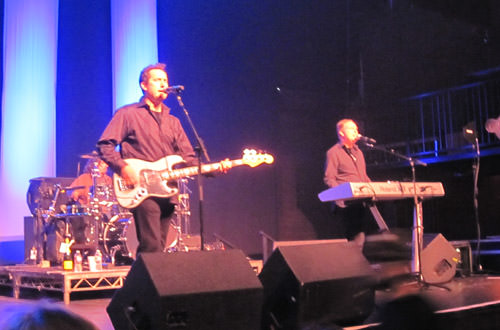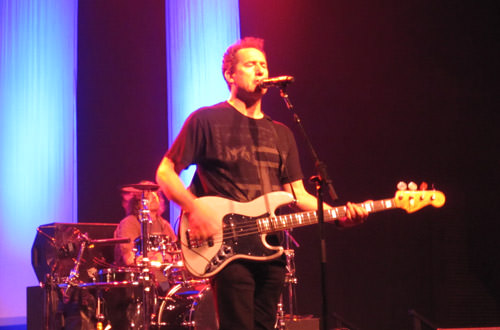 The soundcheck ended up being fantastic, but the concert itself was amazing. One of my favorite new bands, Mackintosh Braun, opened up for them, which was like extra frosting on your cake.
I thought it would be impossible for any band to even get close to the energy from the Matt & Kim show I attended last week in London, but Andy, Paul, and Co. played their guts out for an enthusiastic crowd that absolutely loved their performance...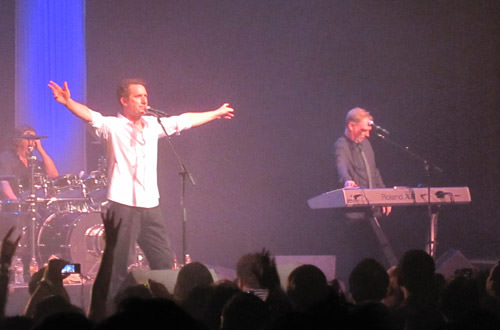 When I met the band, I gave them crap for not playing Seattle. They said that they had been asked to tour the States again, and Seattle would definitely be included next time. Which is like chocolate pudding on top of your extra frosting on top of your cake. I can hardly wait!
Since this was the final show on their tour, Andy took a minute to send out some thank you's. One of them was to their record label, Bright Antenna, for sponsoring this tour in the first place. Apparently no concert promoter would back OMD because they didn't think people would show up. Of course, the band went on to not only sell-out every single show, but they even added an extra one. Which also sold out...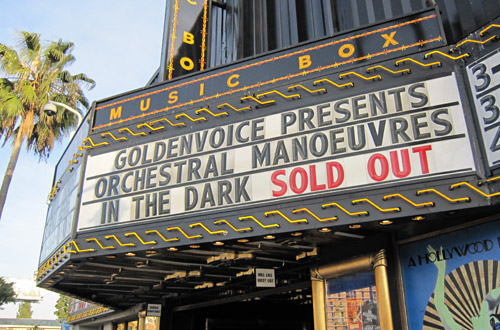 Congrats to Andy, Paul, Martin, and Malcolm on a great album, a great tour, and for having such great fans.

And now it's time for how I got here...
Along with Depeche Mode and the Thompson Twins, the holy trinity of my favorite 80's bands is completed by Orchestral Manoeuvres in the Dark (more often known as "OMD"). Other bands like a-ha, Pet Shop Boys, and Duran Duran came along to snag my attention, but my DM, TT, and OMD came first.
As a massively huge fan of their work, I was thrilled when OMD released a new album last year, History of Modern, that was as good as anything they've ever done. It ended up being my pick for "Album of the Year," so you can imagine my delight when I found out that they were touring the USA in March.
Except there was no stop in Seattle, and I was gone for a big chunk of the shows because I was in London and Venice. A part of me was gutted that I'd miss the tour, but a part of me was also relieved because I'd be flat-broke when I got back from Europe.
And then they added an extra Los Angeles date six days after I returned from London.
I was sorely tempted but, the cost of the flight, hotel, food, and tickets was more than I could spend, and I've already seen OMD live several times.
But then Mackintosh Braun announced they would be the opening act.
Keep in mind, THIS is what my favorite albums list looks like for 2010...

History of Modern by OMD.
Sidewalks by Matt & Kim.
Foot of the Mountain by a-ha.
Where We Are by Mackintosh Braun.
All You Need is Now by Duran Duran.
With Mackintosh Braun added to the ticket, there was no way I could miss this show. I had just seen Matt & Kim. I had flown to New York for a-ha's farewell tour. The chance to see tracks from four out of five of my favorite albums of 2010 performed live was too much.
And so I decided to throw responsibility to the wind, spend a chunk of money I don't have, and fly to L.A. for one night only for an opportunity to listen to some great music. And since I was already going for broke, I went ahead and got the VIP deal. In for a penny, in for a pound, I guess.
What was especially cool was that Ian and Ben (Mackintock Braun) hung around in the lobby after the show so I could tell them that they were the reason I flew to the show. They were genuinely grateful, and a couple of really nice guys. If you haven't listened to their stuff, I highly recommend it.
And so now I fly home. Poor, but happy.
Which is as it really should be, I suppose.