Bet you never expected Bullet Sunday on Saturday! NOBODY expects Bullet Sunday on Saturday!
And didn't I just do a Bullet Sunday a couple minutes ago? Time, she is a flying. Probably because I am leaving for vacation in ten days. It's going to be a real struggle to get caught up with work and get myself organized by the time I leave.

• Adapt. And speaking of getting organized for my trip... for years there's been this one plug sitting unwrapped and unused in my Apple World Travel Adapter Kit...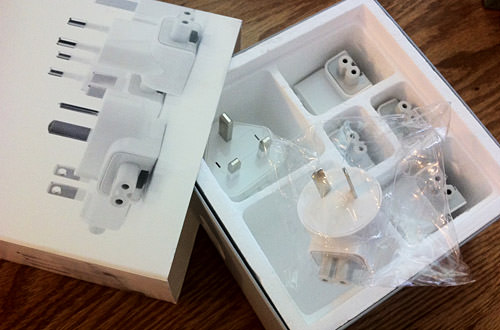 I know this sounds kind of silly, but unwrapping the cellophane from that plug was a pretty emotional experience. This shit is about to get real, yo.

• Heroine. A couple weeks ago, the "Great House" on Sir Richard Branson's private island caught fire. Apparently a storm created by Hurricane Irene caused a lightning strike that burned the place to the ground. Nobody was hurt, but it was a beautiful structure and it's sad that it was destroyed. Sad, but not very interesting. I'll get to the interesting bit in a minute, but first a few photos from Necker Island...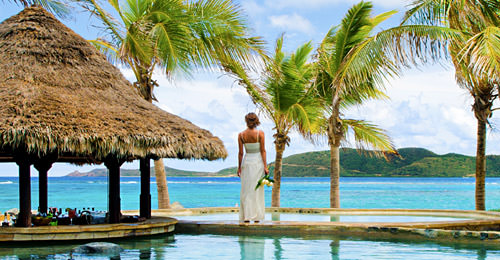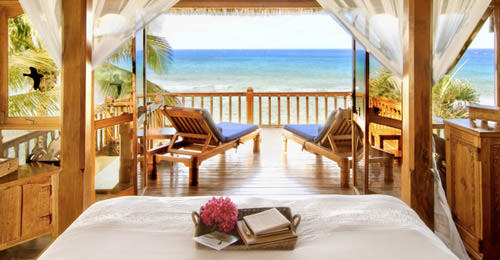 Yes. Yes I know. What a shithole.
If you've got tens of thousands of dollars, you can rent a room for a night. That would put you in good company, because it's a coveted hangout for celebrities, royalty (Princess Diana was a guest), and the über-wealthy. One famous visitor who was there when the fire struck: Kate Winslet. Who, after making sure her kids were okay, ran back into the flames so she could carry out Branson's 90-year-old grandmother...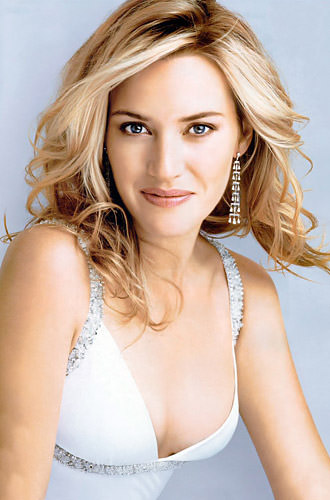 Beautiful, talented, and heroic.
But that's not the interesting bit. Winslet's ex-husband, director Sam Mendes, was supposed to be on American Airlines Flight 77, which was hijacked on 9/11 and crashed into The Pentagon. For some reason, he wasn't on the flight. One month later, Winslet was on a plane where somebody claiming to be a terrorist stood up and said that everybody was going to die. It apparently turned out to be a hoax of something. After that moment, Mendes and Winslet made a decision never to both be on the same flight together so if something happened, their kids wouldn't be left parentless.
I swear, just when I think there's nothing about the 9/11 tragedy that can surprise me, something utterly surprising comes along to prove me wrong. Until I read about the fire on Necker Island, I had no idea that Kate Winslet's life was touched by the terrorist attacks to this degree. But, then again, I suppose all our lives were in one way or another. Has it really been ten years?

• New? As a huge fan of Zooey Deschanel, I have been eagerly anticipating her new buzz-heavy TV show, New Girl, set to debut later this month. So imagine my surprise when I downloaded the first episode from an iTunes "sneak preview"... only to find that it is complete and total shit...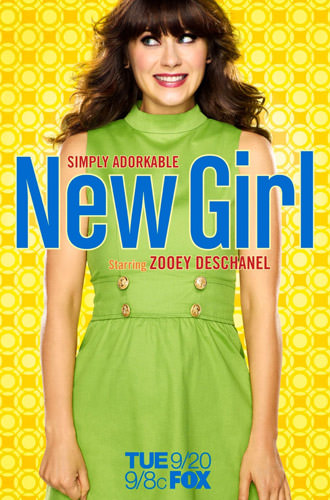 Holy crap did I hate this unbelievable turd of a show. Hate it.
How in the fuck they managed to take an infinitely adorable and likable person like Zooey Deschanel and turn her into a pathetic, annoying, unwatchable character is simply beyond my ability to fathom. She plays Jess, who is advertised as "Simply Adorkable" but I sure wasn't seeing any of that. When she gets dumped by her boyfriend in the first two minutes I was barely surprised. I was already annoyed with her after the first ONE minute. The story then takes the laughable (but not funny) "surprise turn" by having her move in with three single guys. Hilarity most definitely does not ensue.
Zooey's supporting players aren't much better. Deputy Leo (from Veronica Mars) plays a douchebag. And I'm not being judgmental here... he's literally a douche. His character is such a big douche that they have to make a "Douche Jar" for him to donate a dollar every time he does douchey things. Which is all the time. One of the douchey things he does is take his shirt off when he meets a girl because he thinks he's God's gift or something. His character's name is "Schmidt" which is used in place of "shit" in conversation to be funny. Ha ha ha. Not. Next up is Damon Wayans Jr. who plays "Coach," a fitness trainer with rage issues. The character has zero depth and is given nothing interesting to do. I can only guess that Wayans gets down on his knees every day and thanks the television gods that the brilliant Happy Endings got picked up for a second season so he doesn't have to come back to New Girl and play such a pathetic one-note character. I pity whomever they get to replace him. The last of Zooey's new roommates is "Nick" (played by Jake M. Johnson) who is somewhat likable and interesting (mostly because he's the only character with any depth to him) but ultimately not enough to compensate for everything else going wrong with this horrible show.
I cannot imagine that New Girl will last a full season. Even with Justin Long coming on-board as Zooey's romantic interest. It is so awkward, annoying, and blatantly not-funny that I have no idea who is going to want to watch it. Personally, I am hoping for a quick cancellation so the amazing Zooey Deschanel can go on to something better. Something much, much, better.

• Indebted. Is it possible to hate a movie to the point of despair, yet still love it at the same time? That pretty much sums up my take on The Debt, Helen Mirren's new film as directed by John Madden...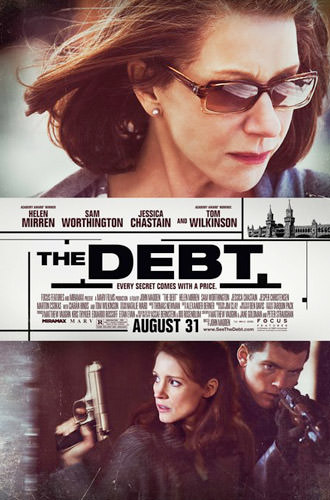 The movie is based on a 2007 Israeli film called HaHov ("The Debt"), which I can find nothing about, because any attempt to search for it on IMDB redirects to this version of The Debt. The story revolves around a former Mossad Nazi-Hunter named Rachel Singer (Mirren) who's past comes back to haunt her 30 years after a mission in East Germany went terribly wrong. The movie jumps back and forth between 1966 and 1997 as Singer recalls past events that changed her life, and their consequences on her future.
The problem with the film... the only problem, really... is that it is boring. Mind-numbingly boring. Stick your head in the microwave boring. Gouge out your spleen so you have something to do boring. I was dumbfounded at how incredibly slow, unnecessarily plodding, and just plain BORING this movie was. Far, far too much time was spent rehashing the past for no particular reason at all. Yes, there's a nice twist in there, but the set-up was so hideously drawn-out that I just didn't give a shit when we got there. They could have easily cut 75% of the hot boring mess from 1966 and used the time to make an interesting film about Rachel cleaning up that mess in 1997. That would have been an amazing, thrilling, exciting film. Instead you get mere glimpses of Mirren being kick-ass cool, which is simply not enough to save The Debt from the bland, banal, repetitive disaster it is.
Except...
Holy crap was the acting good. Helen Mirren didn't get nearly enough screen time, but her every second in the film is amazing. And it doesn't stop there. Jessica Chastain, who played the 1966 Rachel, had a role that demanded her to be tough and capable, but with a dark vulnerable side that defined her. She was absolutely mesmerizing. The biggest surprise had to be Sam Worthington, whom I had dismissed for his not-so-engaging performances in films like Avatar and Clash of the Titans, but he really got his shit together for this film. His accent kept lapsing into Aussie casual from time to time, yet his performance was rock-solid. Jesper Christensen's turn as a Hannibal Lecter-ish Nazi war criminal was also worth watching.
So there you have it The Debt is a boring-ass film you hate to love because the performances were too damn good.

• Fini. And now, after two bullets filled with disappointment, I'm going back to organizing my crap so I can be ready to pack my suitcase next weekend.