It's Bullet Sunday! And I'm not feeling very well. Waah!

• Betty! It is no secret that I love Betty White. She's a monster talent, and I've said many times that Betty White should guest-star on every television show because everything is better with Betty. I will literally watch anything that has Betty White in it, even crappy soap operas. I am a huge, huge, fan...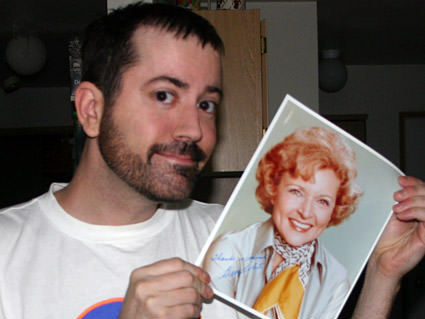 Given all that, I couldn't be happier that she won a well-deserved lifetime achievement award at the SAG Awards. As usual, she was 100% classy and funny as hell...
Not only should Betty White be in every television show, she should also win all the awards. Knowing that she has no plans to stop working at 88 years old is the cherry on the top of my day. Now if only she'd be cast as a vampire on the next Twilight movie, I may actually end up watching it.

• Flash! For those viewing my site on their iPhone, they'll be dismayed that the above video won't work because it uses Adobe Flash to play the movie. Yes, it's a bummer... but, like most every other major website on the planet, Funny or Die is working on an iPhone app to display their media content. So, while this is a temporary stumbling block, eventually there will be a solution for iPhone/iPod/iPad users that doesn't rely on the resource-sucking pile of buggy crap that's Flash. I can live with that. Next up, Hulu.

• Who?!? Before the Grammys, I had never heard of "Lady Antebellum" before. This isn't too surprising considering that I can't stand country music, but it is still disturbing to me, because it means I am completely out of touch with popular music...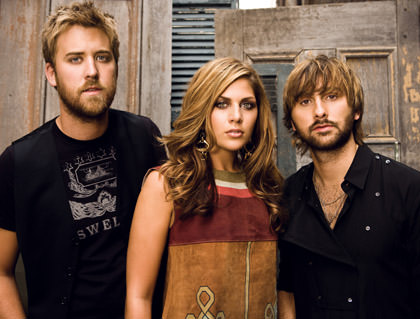 Yes, I'm the guy watching the Grammys wishing that Taylor Swift would shut up so I can hear Stevie Nicks sing. It has nothing to do with Taylor Swift... I don't even know who she is other than she hosted SNL once. Stevie, on the other hand, is a long-time favorite whom I've followed both in Fleetwood Mac and her solo career. Meh. This is just great. I suppose it's only a matter of time before I'm yelling at kids to stay off my lawn and bitching about the price of a candy bar. When did this happen?

• Obama? I've made no secret of my growing disappointment with President Obama. As a politician, I knew he would end up being full of shit... but I had no idea he'd be so blatant about it. The whole lack of transparency and classified status his administration put on the ACTA bullshit has me furious. Staffing his administration with FUCKING LOBBYISTS after he made a massive display about how heinously evil it is while he was campaigning REALLY pisses me off. But my biggest problem has nothing to do with broken promises... Obama's a politician first and I expect that... no, what bothers me is the complete lack of balls from his administration. I may have hated the misguided legislation that President Bush rammed through, but I had to respect him for sticking to his agenda. But Obama is too busy trying to avoid hurting feelings than to push through anything. As if that weren't bad enough, the Democrats in office are a bunch of pussies who are too busy playing politics to do their fucking jobs. It's all so embarrassing. And while Republicans are busy playing politics of their own by publicly attacking Obama at every turn, I can't help but imagine that they are secretly ecstatic that he's proven to be so ineffectual a president.
So imagine my surprise when President Obama did one of the ballsiest things since President Clinton decided to get a Lewinsky in the Oval Office. On Friday he appeared at the House Republican retreat in Baltimore to speak... and take questions from hostile Republicans who seem to despise him and everything he does. It doesn't matter if you love Obama or hate him, it's worth a look (if you'd rather read it, there's a transcript over at Huffington Post)...
Wow. It's as if the president we elected finally realized he's actually the President of the United States of America. Next thing you know, he's going to come out and say: "For a year I've been trying to be all bipartisan and shit, but you Conservatives hate me no matter how hard I try to include you, so FUCK THAT. Starting tomorrow, health care reform is DONE. And if any of you Democrats try and fuck with me and my plan, I'll pop a cap in your ass. I'm using my majority and it's just DONE. Now, if you'll excuse me, I'm going to get to work on a list of promises I have to keep... we'll be doing this again next week."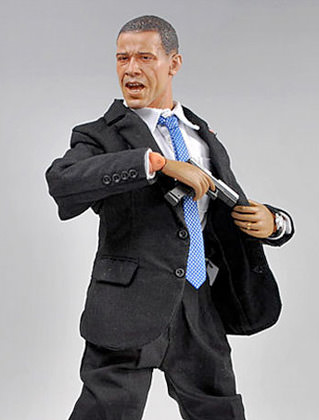 It used to be that I was happy to have a president who could actually form coherent sentences. Turns out that now all I want is a president I can respect. If the Q&A session with the Republicans on Friday is any indication, Obama might just start getting it.

And now I suppose I should get some sleep. I only worked a half-day today, so I've got a lot of ground to make up in the morning.