Posted on May 1st, 2013

Our local Sears store is closing.
I am not entirely surprised by the news, but I am a bit saddened. For the longest time during my childhood, Sears was the place to shop in our valley. There wasn't much competition, and the internet wasn't a Thing yet, so you went to Sears. My first computer, an Atari 800, was bought at that Sears. All the software I saved my allowance to buy came from Sears (mostly INFOCOM games like Zork). Appliances and tools all came from Sears. Clothing came from Sears too. And if there was something Sears didn't have that you needed, you could order it from their catalog.
So yeah, I have fond memories of Sears and it seems strange to think about it closing.
I haven't shopped there in years, of course.
The last thing I bought at Sears was a Kenmore washer and dryer... or maybe it was some Craftsman tools... but that was at least a decade ago. I feel bad about that, but they just don't have anything I want to buy. Not any more...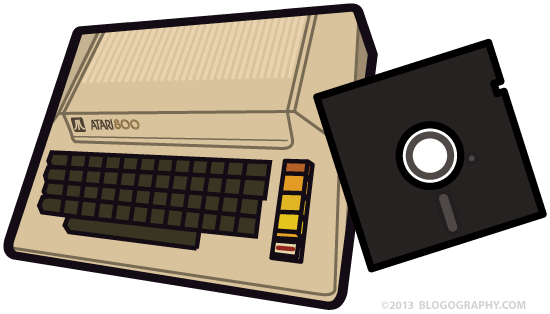 I drew this Atari 800 for the cover of Kevin Savetz's terrific book, Terrible Nerd!

And now I think I'll have a beer and reminisce about the good ol' days when I was a kid and the Sears Christmas Catalog was my world.
Much like Apple.com is now.
Posted on September 3rd, 2011

One of the projects I worked on this morning required that I access some old design files from 1996. And while 15 years may not seem like a lot of time in the grand scheme of things, in "computer years" it's positively ancient. This poses a number of problems.
The first problem is that the files were on an Iomega JAZ disk. This is a hard disk cartridge drive that was discontinued almost a decade ago. Fortunately, I have one of these drives... and it still works.
The second problem is that a JAZ drive uses a SCSI interface to connect to a computer. Apple hasn't had SCSI ports on any of their machines since 1999. Fortunately, I also have an old Power Mac which can handle a SCSI peripheral... and it still works.
The third problem is also the biggest. SCSI sucks ass. It never worked very well, and just getting a drive to mount can be a long and frustrating experience... back in the 1990's. Today it can be almost impossible. The drivers are incredibly old, and so the OS you run it on also has to be old. Needless to say, there's no technical support. Fortunately, after hours of goofing around... I got it to work.
What a wake-up call this has been.
Legacy format obsolescence happens all the time. 8-inch and 5-1/4-inch floppy disks were replaced by 3-1/2-inch floppy disks. Floppy disks were replaced by CDs and ZIP disks. ZIP disks were replaced by DVDs. CDs and DVDs are being replaced by large-volume hard drives.
Now hard drives themselves are being replaced by solid-state drives.
And it would seem that online "cloud" storage is eventually going to be replacing everything.
Guess it's time to get all my data off of CDs and DVDs. Apple has already eliminated these drives from their MacBook Air and Mac mini machines. I'm betting that MacBooks will lose them any day now. Will the desktop computers be next? Since Apple has distributed their latest OS upgrade online and seems intent on selling their software that way too... I'm guessing yes.
How long until we just plug this stuff directly into our brains? Most people don't seem to be using their heads for much anyway... might as well put them to good use.
Posted on February 15th, 2011

I've been watching the current IBM Jeopardy! Challenge with great interest.
For those not in the know, the game show Jeopardy! has invited its two greatest champions... Ken Jennings and Brad Rutter... to come back for a special tournament where they will match wits with IBM's super-computer, "Watson." It's an interesting challenge, because Watson has to stand on his own... parsing the language of the questions and using an internal database (no internet) to formulate his answers. He then has to physically press a ring-in button, just like a real opponent would...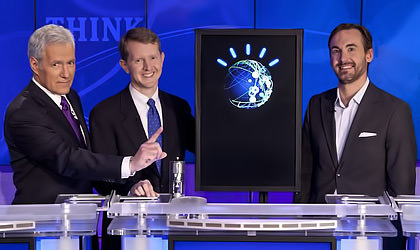 After the first game, Watson is destroying the competition with a $35,754 total over Rutter ($10,000) and Jennings ($4,800)... even though he missed the Final Jeopardy! question. There's another game to go, but it's pretty clear that Watson's immense collection of data and clever programming has given "him" an unbeatable edge.
What I like best about Watson is his "face" which displays a beautiful animated avatar designed by The Hype Framework. It pulses and moves with a lovely array of line-work to reflect his "thinking" in various ways...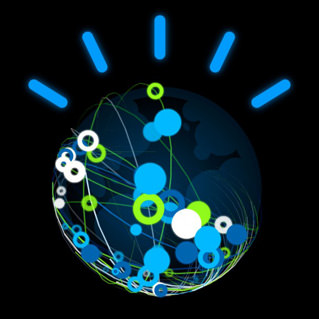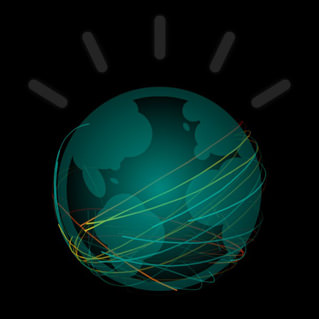 But, as interesting as Watson is at playing Jeopardy, it's OTHER games he might end up playing that worry me. Like... say... GLOBAL THERMONUCLEAR WAR?!?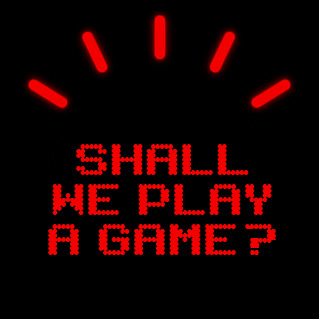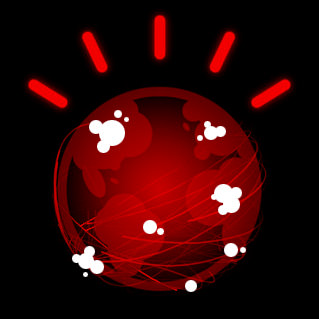 I, for one, welcome our new Jeopardy! Champion Overlord.
Posted on October 16th, 2010

The harsh reality of the Computer Age is that your life is in constant danger. Well, the life that you store on your computer anyway. Your music, your photos, your movies, your work, your writing... it can all disappear in an instant. All it takes is a hard drive crash or theft or fire or an errant sledge hammer and it's all gone.
Thus, we develop backup strategies to keep our digital lives safe. For me this involves several levels of protection.
My first line of defence is Apple's Time Capsule device, which is constantly and wirelessly backing up all the data from my desktop and laptop Macs...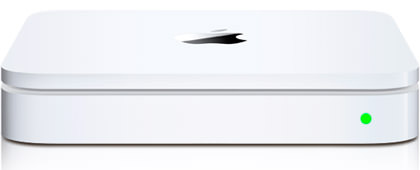 It's a great system, and has saved my bacon more times than I can count. Not just with lost data, but with recovering old versions of documents I need. The problem is that my first Time Capsule died, taking all my backups with it. Apple promptly replaced it, but the paranoia of losing everything AND losing my backup has caused me to go to extraordinary measures.
So now I am using a couple of old external LaCie Porsche drives I had collecting dust on a shelf to make a backup of my backup...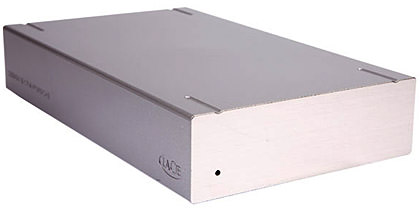 Except the drives are old. Reliable, but old. So I'm using a couple of newer Western Digital"MyBook" drives to backup the backup of my backup and store them off-site...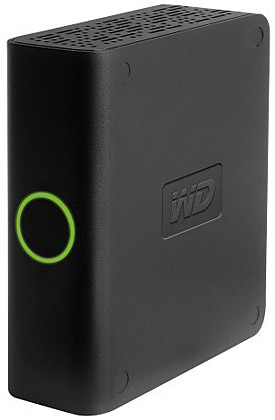 It's a good strategy, but still doesn't seem sufficient. So now I'm storing my most critical files in The Cloud on Amazon's S3 Internet Storage System. Unlike other online backup strategies like "Mozy" or "Carbonite" where your "unlimited" storage is tied to a single computer, Amazon lets you put any files from anywhere on their servers. Sure it costs more, but at least it's backup on my own terms.
And yet... I am still paranoid.