Our local Sears store is closing.
I am not entirely surprised by the news, but I am a bit saddened. For the longest time during my childhood, Sears was the place to shop in our valley. There wasn't much competition, and the internet wasn't a Thing yet, so you went to Sears. My first computer, an Atari 800, was bought at that Sears. All the software I saved my allowance to buy came from Sears (mostly INFOCOM games like Zork). Appliances and tools all came from Sears. Clothing came from Sears too. And if there was something Sears didn't have that you needed, you could order it from their catalog.
So yeah, I have fond memories of Sears and it seems strange to think about it closing.
I haven't shopped there in years, of course.
The last thing I bought at Sears was a Kenmore washer and dryer... or maybe it was some Craftsman tools... but that was at least a decade ago. I feel bad about that, but they just don't have anything I want to buy. Not any more...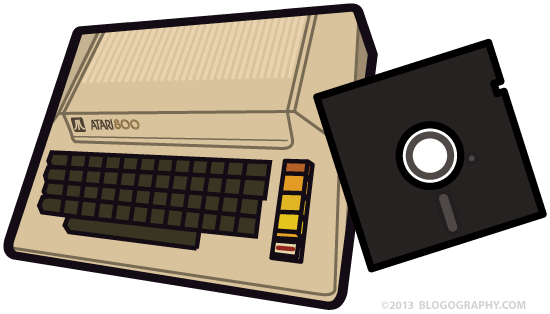 I drew this Atari 800 for the cover of Kevin Savetz's terrific book, Terrible Nerd!

And now I think I'll have a beer and reminisce about the good ol' days when I was a kid and the Sears Christmas Catalog was my world.
Much like Apple.com is now.