When you wake up to the sound of snowplows scraping the street, it's more difficult than usual to get out of bed. Obviously it snowed last night, could still be snowing, and that means the roads are going to suck.
Except it turns out it wasn't snow, it was rain. Which was freezing over the snow and ended up creating an icy crust all over the roads... and my car. This made driving to work a bit of an ordeal because everybody was sliding on shards of ice...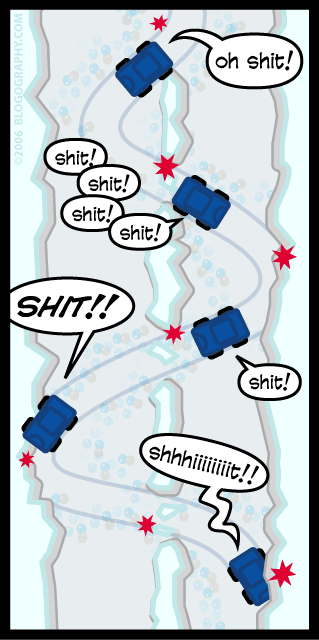 Tonight it's snowing again, so tomorrow there will be snow on ice on snow.
That's something to look forward to.

In other news, I've put my good-bye letter to BlackBerry and RIM in an extended entry...
→ Click here to continue reading this entry...