Every year I tell myself that I won't turn the heat on until October 1st. It's a noble goal that I fully intend to honor despite the fact that I always fail.
Year after year I'm turning the heat on at the end of September because it's just too darn cold in the mornings and evenings to go without. Bundling up in hoodies and blankets is not the same as actually being comfortable.
Just ask my cats.
I generally factor them out of the equation because they're walking around with fur coats on. And they still go outside in the catio, where it's far colder than in the house. Plus I put out kitty warming pads that they lay on to keep warm. So... whatever.
But, as I mentioned on Caturday, Jenny has started squeezing behind me on the couch... pushing and pushing until she makes a hole behind my back, then turns around and sits there to glom off my body heat...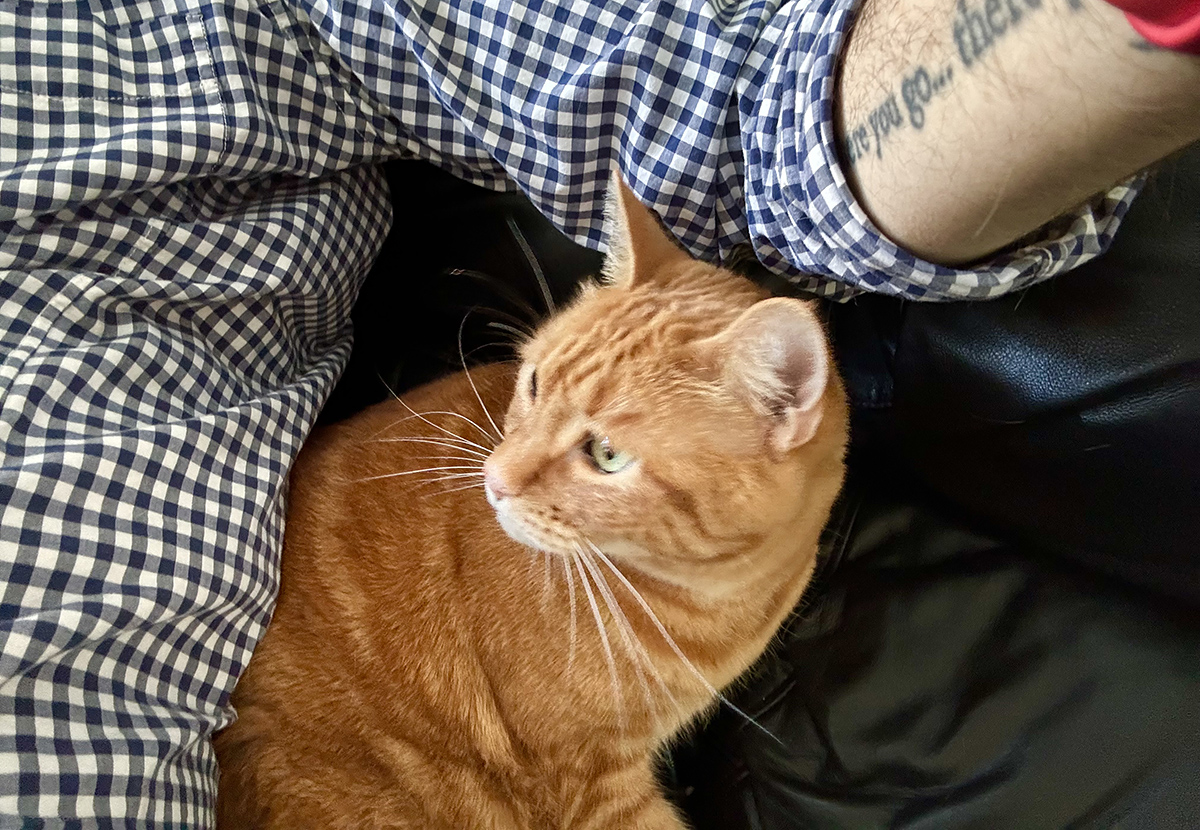 It's cute... but it ain't comfortable.
Then this morning I woke up cold, which is never a good thing, so I finally relented and everybody is happy.
Well, my cats are never truly happy... but they're happier than they were yesterday.