My favorite comic strip of all time, hands-down, is Calvin and Hobbes. It's a joyous, imaginative, beautiful look at life through the eyes of a child and his imaginary tiger buddy. It hits in a way that's far different from the other strips I love... like Peanuts and The Far Side. Thanks to The Complete Calvin and Hobbes book set, I've re-read these strips dozens upon dozens of times. They never get old. And the minute I reach the final strip I have to resist the urge to go back and re-read all of them again.
I mean... just look at this genius...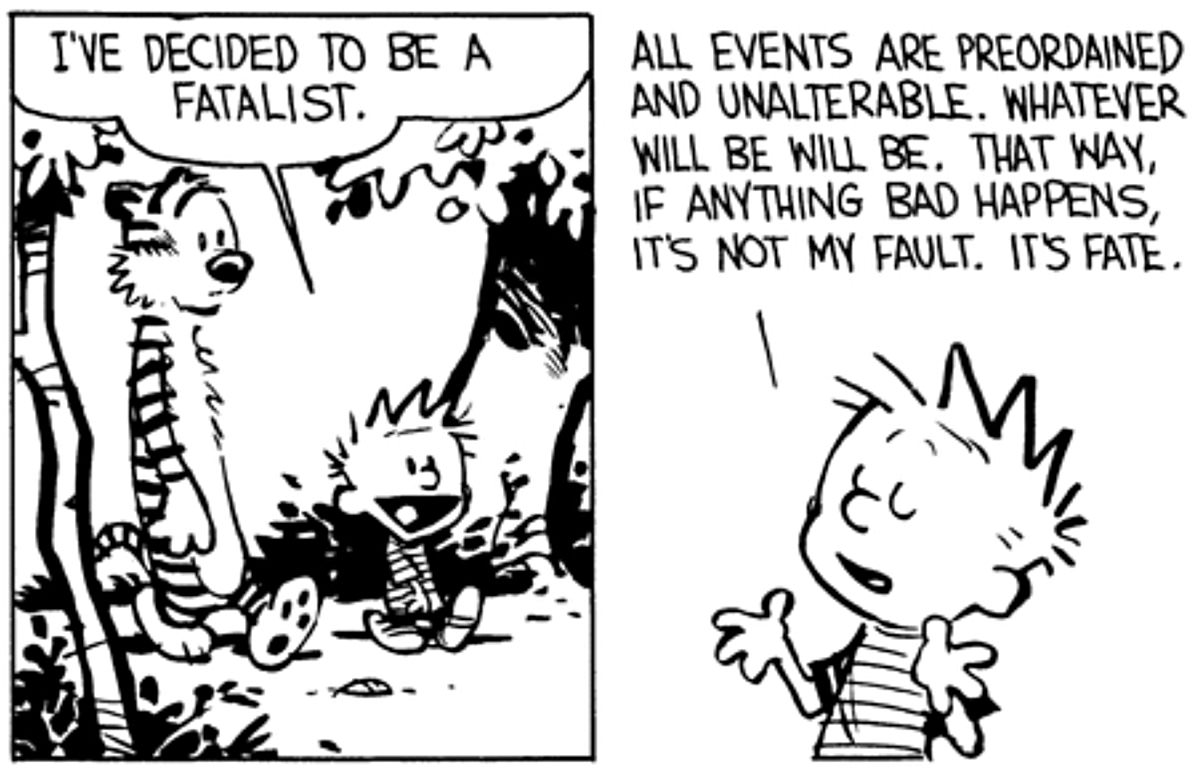 Anyway...
The massive volumes of The Complete Calvin and Hobbes are really tough to lug around. So now the strips are being collected into small paperback sets that are easy to toss in your backpack or read on a train or whatever. Set 1, Volume 1 of The Calvin and Hobbes Portable Compendium was released back in August (Set 2 releases next March). They're fantastic...
It was while looking to see when Set 2 was being released that I waded through the massive number of illegal Calvin and Hobbes merchandise that Amazon allows on their site. And when I found this video...
My opinion of Calvin and Hobbes is always stratospheric. There's really no way it could be any higher. But I do enjoy hearing other people's take on why they love it.
Maybe one day a strip will come along that I end up liking better, but it seems to doubtful because it would have to be better than perfection.