Yesterday I went to make a shopping list so I could plan a trip to the grocery store this weekend. As I opened up the Safeway app, I decided to roll the dice and see if delivery was available to my small city. Unlike the last several times I tried, delivery was actually available!
And so... I gave it a try. If grocery delivery is normal for you, then you already know how it works. But for me?
Ever since the pandemic started and the lockdown happened, I make one big grocery run the first weekend of the month (after payday)... then make little trips for perishables until the next month. And that's what I did when making my order for delivery. Which is silly, really. I signed up for a "free delivery" trial so I could get $30 or more in groceries delivered any time I want for one month. And since $30 barely buys anything anymore, it would be easy to hit that amount.
Habits, and all.
The nice thing about making an order through the Safeway app is that I get all the stupid-ass discounts available... Weekly ad, Just 4 U, Club Card... and whatever else they dream up to make shopping a massive chore because it's a crapshoot if the discounts actually get applied. Because a lot of times, at least one of them doesn't. But with the app, you see the discount on every item. And the grand total you pay reflects all the discounts you got. Refreshing!
Delivery fees vary by how big of a window you request. A one-hour window is $9.95. Larger windows cost less money... down to $3.95. But since I'm on a free trial, I was able to get a one-hour window after work for $0.00. Nice.
Safeway allows you to add a tip for your driver. They default to 5%, but I went up to 10%... which actually worked out to over 15% because the amount is calculated on the total before discount. I've seen the videos about the horrendous shit that drivers have to put up with, and it seems like the very least I could do. Especially since they are saving me a 20 minute drive to the store, followed by 30 minutes shopping, followed by a 20 minute drive home.
You're texted a link once your groceries leave the store so you can cyber-stalk your driver...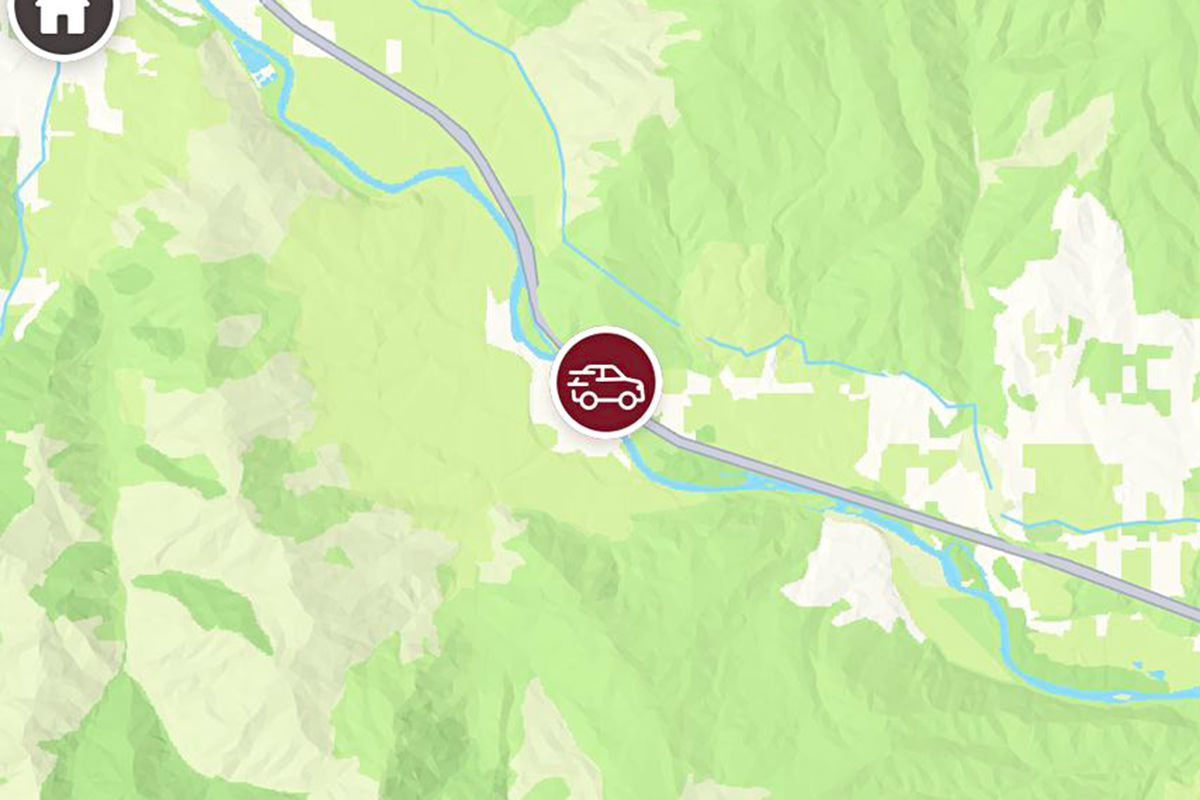 All my groceries arrived on time. Everything I ordered was there. Frozen stuff was still frozen. Cold stuff was still cold.
It was like magic.
I seriously felt like a kid on Christmas morning.
There was only one thing that made it not a perfect experience. The two small bags of salad I got were turning brown. Not expired yet. But far from fresh. If I were doing the shopping myself, I would have never bought them. There's $3 down the drain. The rest of the produce was great though.
I'm probably going to pay for the subscription for free delivery. It's $99 a year, but you get a $5 credit every month, bringing it down to $39. Then you get discounts and specials which will probably make it a wash. The only thing I'll be paying extra is the tip for my driver, which far, far outweighs the inconvenience and horrors of having to do it all myself.
And I could do with a little less horror right now.