Quick-take updates!
There are two warming pads sitting on my sofa and loveseat for my cats to lounge on. I put them out before/after the Summer months because my cats just love to lay on them. Even when it's not cold. And this is how it usually goes. Jenny will pick one. Usually the one on the sofa closest to me, but not always. Regardless of which one she picks, that's the one Jake decides he wants. He'll literally crawl over her and plop down beside and fall asleep. Jenny is not thrilled...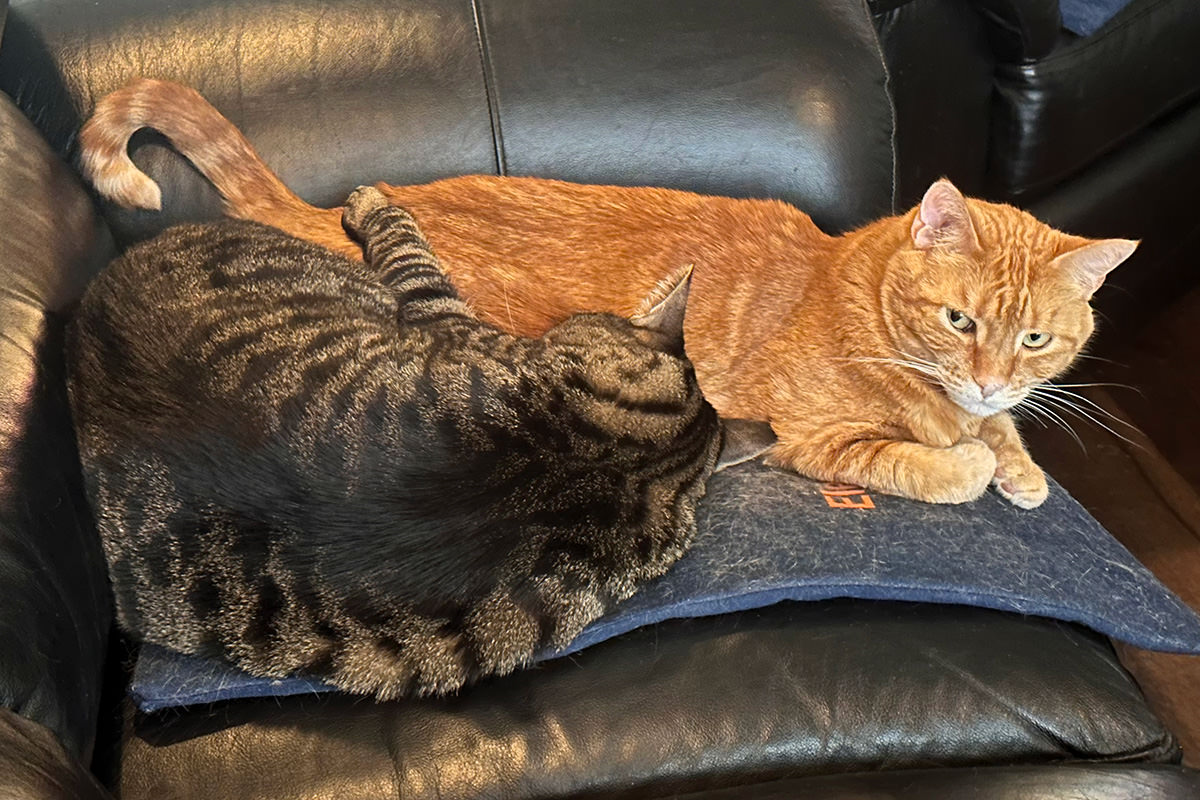 Though sometimes he wants to have his head lick first...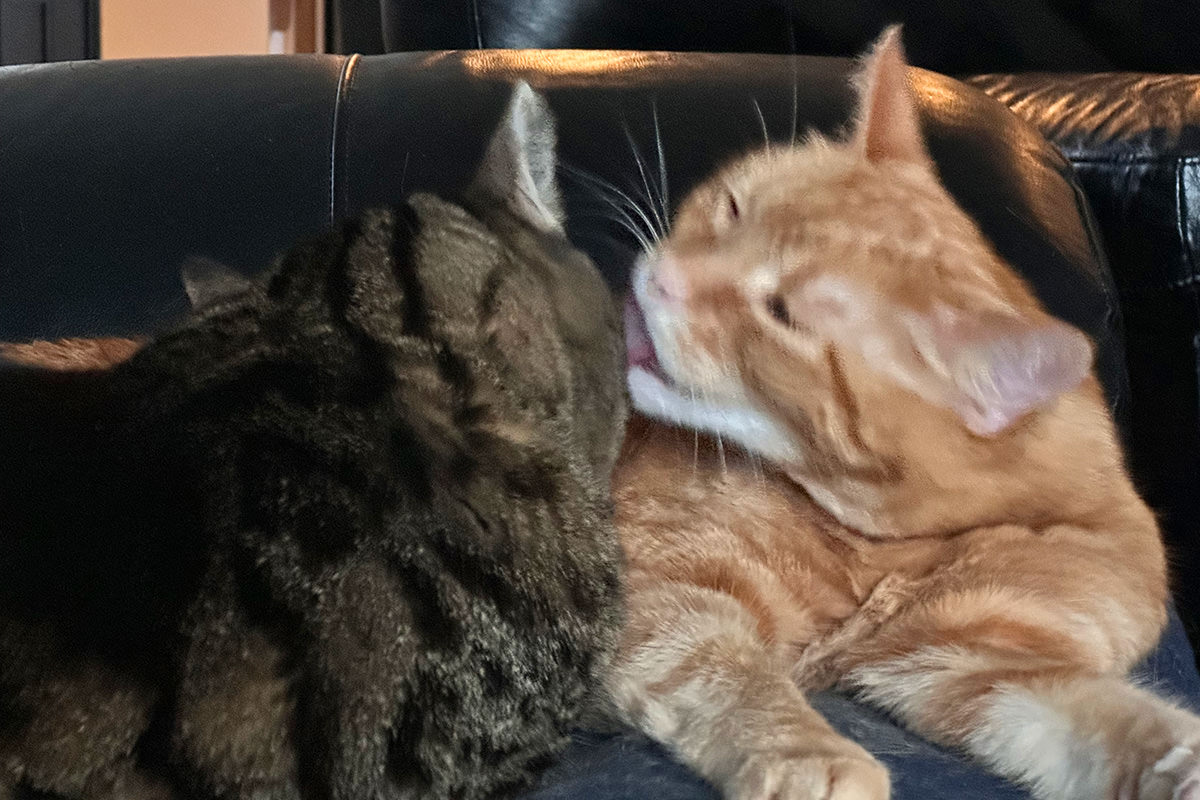 When Jenny gets some alone-time, she spends it sleeping in the weirdest positions possible. Like with her foot in her face...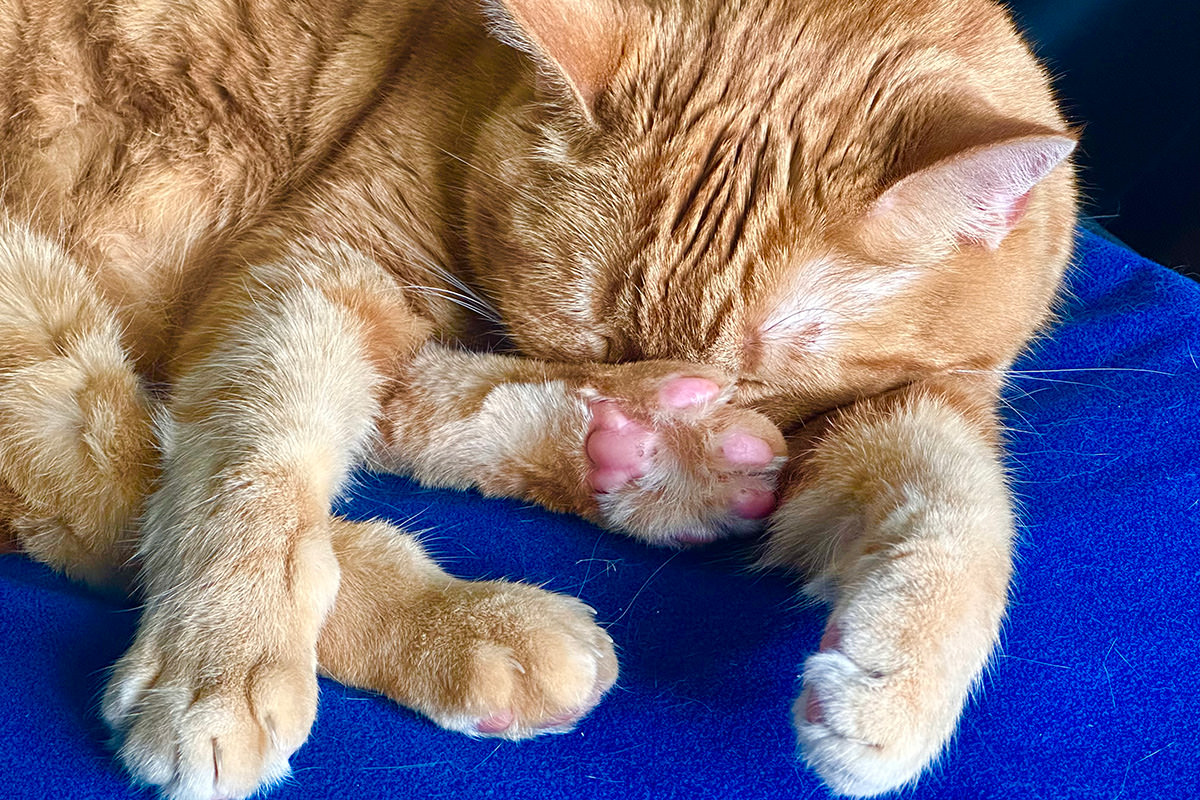 Speaking of Jenny... I finally found something that SHE will eat, but JAKE will not. It's these "squeeze-tubes" of treat goo. Neither will eat them from the tube. But squeeze it in a dish and Jenny is all over it. Jake, who will normally eat absolutely anything won't touch it. So Jenny will eat his as well. Except with her half-paralyzed tongue, she makes her usual mess...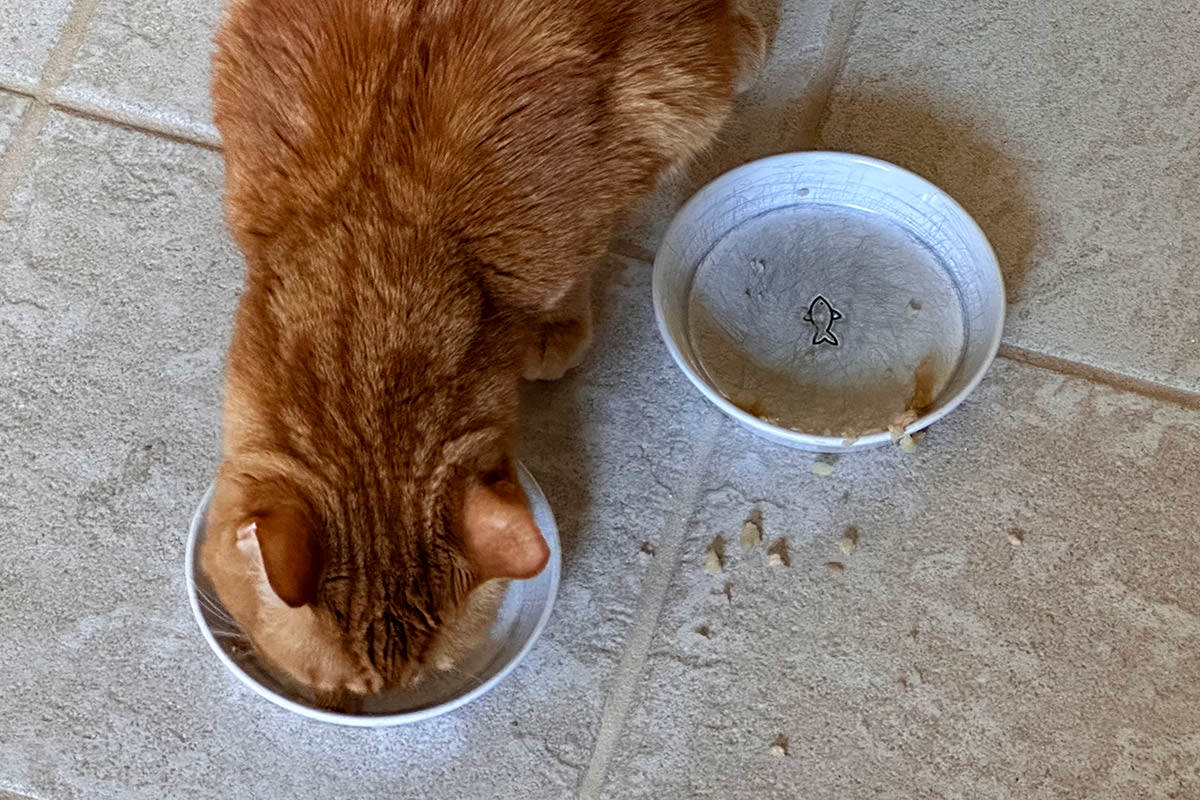 Jake, meanwhile, has decided to critique my television choices by trying to change the channel from my programming choices...
Hope you're having a happy Caturday.