Yesterday I had a slice of pizza left over from dinner, sitting on a plate next to me on the couch. Without warning, Jake jumps up and walks towards it. I take it away and say "mine." Jake looks up at me, then starts WAILING. And he would. not. stop. And so I was like "Holy shit!" So I gave it to him. He sniffed it a few times, then left. And now I'm like WTF? What were you crying for if you weren't going to at least lick the cheese off of it?
Jake has been acting out a lot lately, and I think he gets it from his sister. He sees how she has me wrapped around her little paw, so he thinks "Why shouldn't I get everything I want too?" And so he's squawking at me just as much as Jenny meows at me... demanding that I pay attention to him or give in to his frustrations when he isn't getting his way.
I am so pussy-whipped.
Take this photo, for example. I was on a Zoom call and Jake came along and sprawled out on the bannister shelf I made so he doesn't fall down the stairwell again. I thought "How cute!" and swiveled my iMac so people on the call could see him. Little did I know that this was NOT Jake trying to be cute... it was Jake waiting to get belly rubs! And when I didn't act fast enough, he was squawking at me... while I was on my Zoom call...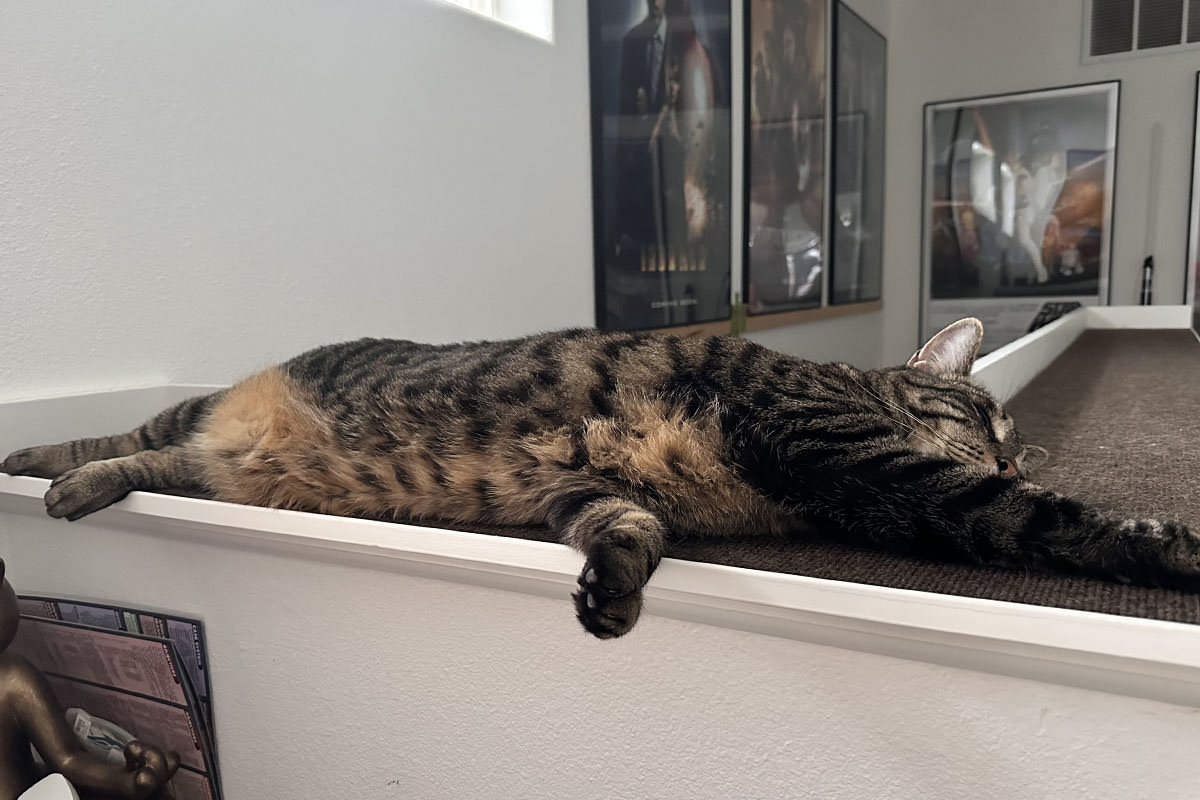 Which was highly amusing to my colleagues on the other end.
Then there was this morning when I woke up and Jake was on the cat tree that looms over my bed looking down at me. I said "good morning" and grabbed my computer to check my email. All of a sudden there was bird commotion outside the window and Jake was riveted...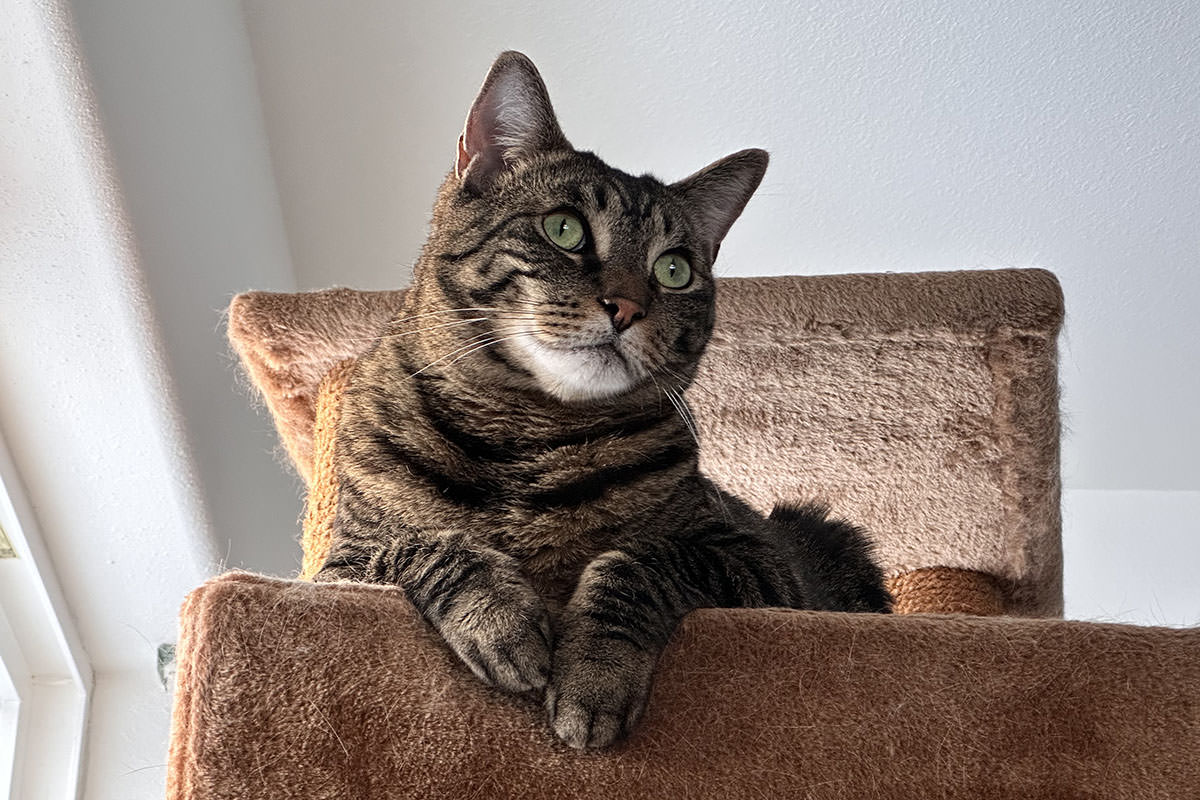 Then the bird commotion stopped.
And Jake was very upset about it. His entertainment was gone.
So he decided to get mad at me about it.
Squawking and squawking at me... like I was supposed to go wrangle some birds for him, I guess.
Yeah, sorry buddy, but I'm not doing that. There are limits to your demands, and it's better you find that out sooner rather than later.