This morning the wildfire smoke was the worst it's been yet this year (no, I have no idea how this is the case in late September) so I closed off the catio. When I got home Jake was crying and crying and crying at the back door, so finally I was like "OKAY! Go outside! But I tried to warn you!"
After ten minutes, he was still out there, which bothered me greatly because his little lungs are more susceptible to smoke damage than mine, and mine were burning.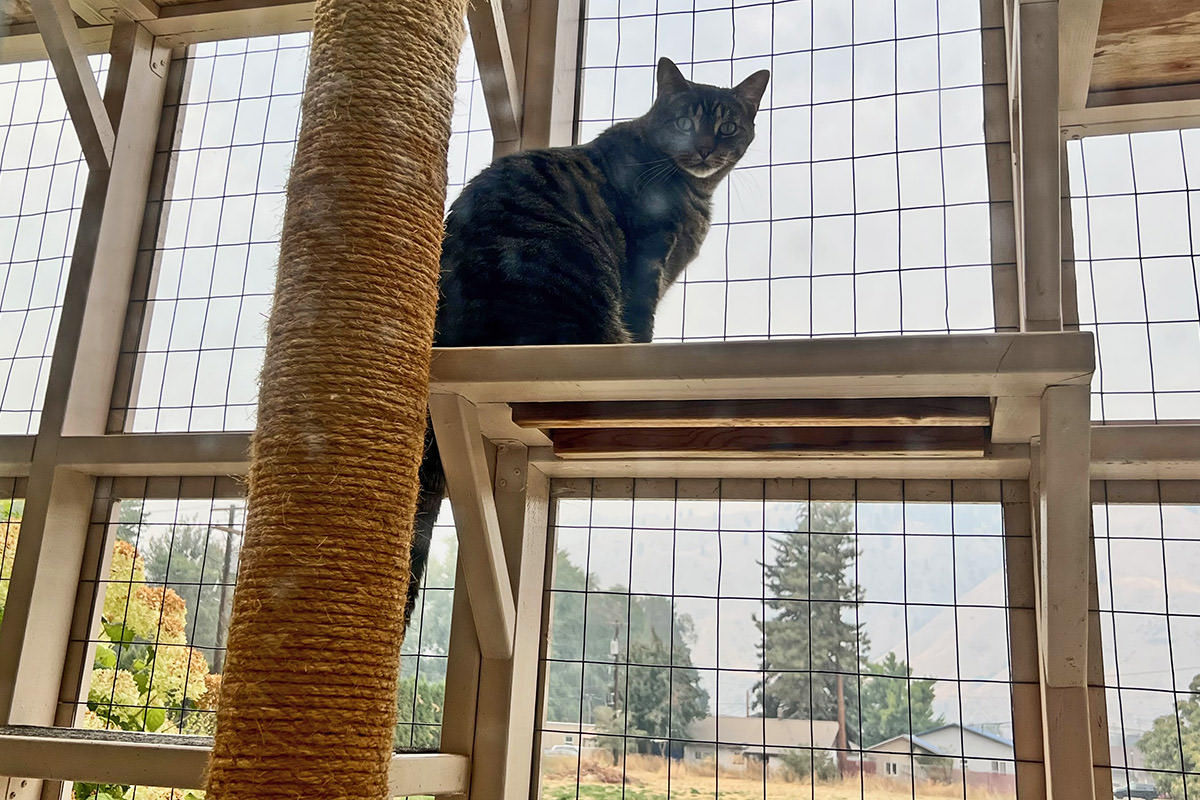 Eventually I shook the bag of treats to get him back inside. That's the one thing that's more of a motivator than anything else in his life.
Certainly more than me.