Saturday was made for staying in bed with the cats.
Which is easy to do when I awoke to my cats giving each other head-baths.
I recorded a dozen minutes of it for no reason other than it made me happy to do so...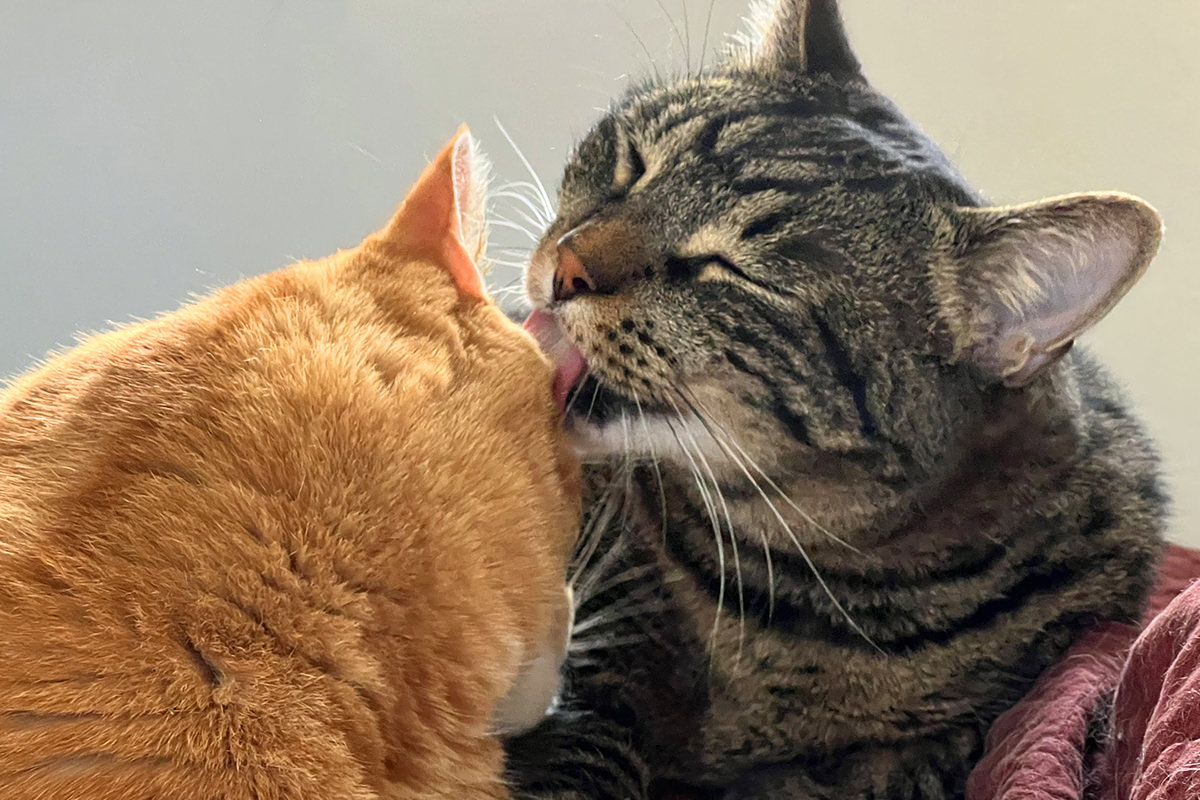 It was genuinely sweet. And went on for a full 16 minutes.
Then Jake used Jenny as a foot rest so he could wash his foot, and... well... it was good while it lasted.
Jenny, of course, acts like a little lady and washes her gams without assistance...
I swear... seeing her sour little face is about the best thing I have.