It's starting to feel a lot like Fall.
Which is not great for my cats, because the hot sunny days they crave are slipping away faster and faster. Pretty soon I'll be dragging out the warming pads so they can get the heat they live for.
In the meanwhile?
They luxuriate in the sun whenever it's shining. Especially Jake, who is going for maximum belly exposure...
Tell me you could resist that fuzzy belly...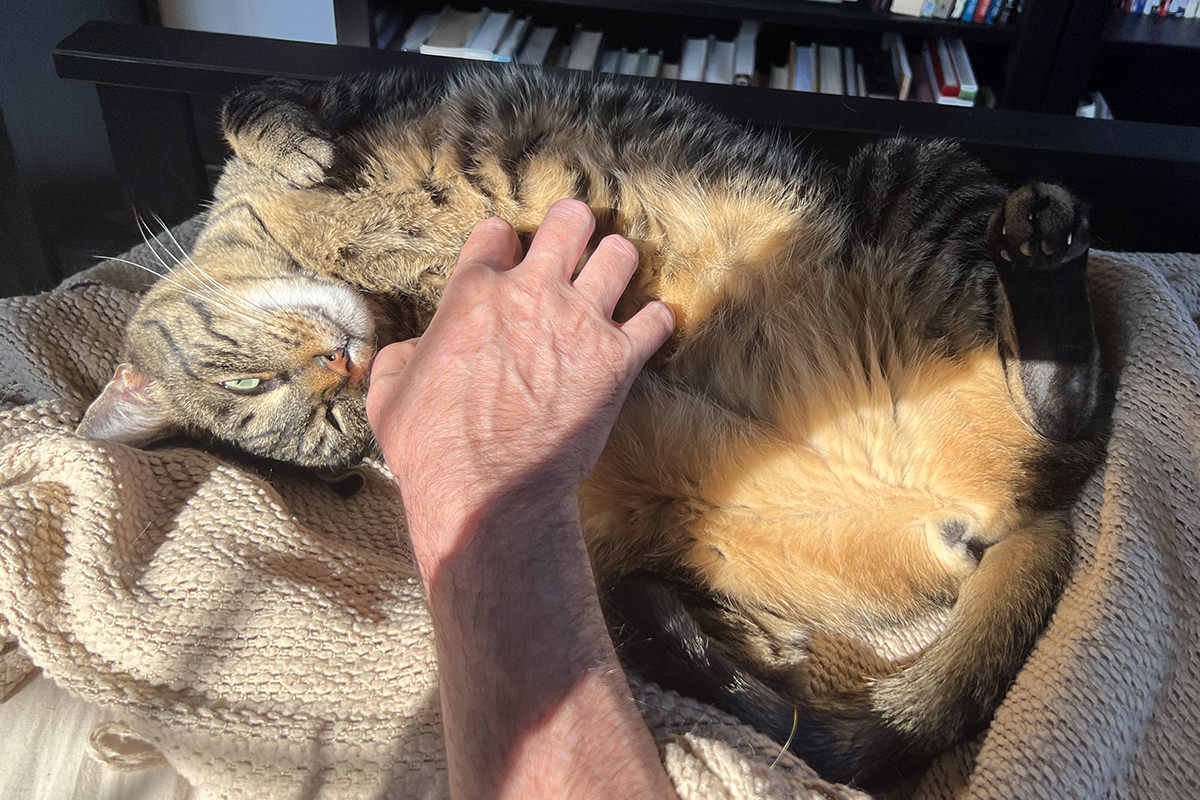 If no sun is available, they're all too happy to snuggle up next to me...
And then there's Jenny.
My little princess just keeps getting more demanding. This past week she came down to complain after I ran the vacuum. Later I sat down to work and she pushed me aside on the couch because I wasn't petting her enough. Just jumped on the couch and wedged her way onto a pillow that I was leaning up against and started pre-purring to tell me exactly what she wanted...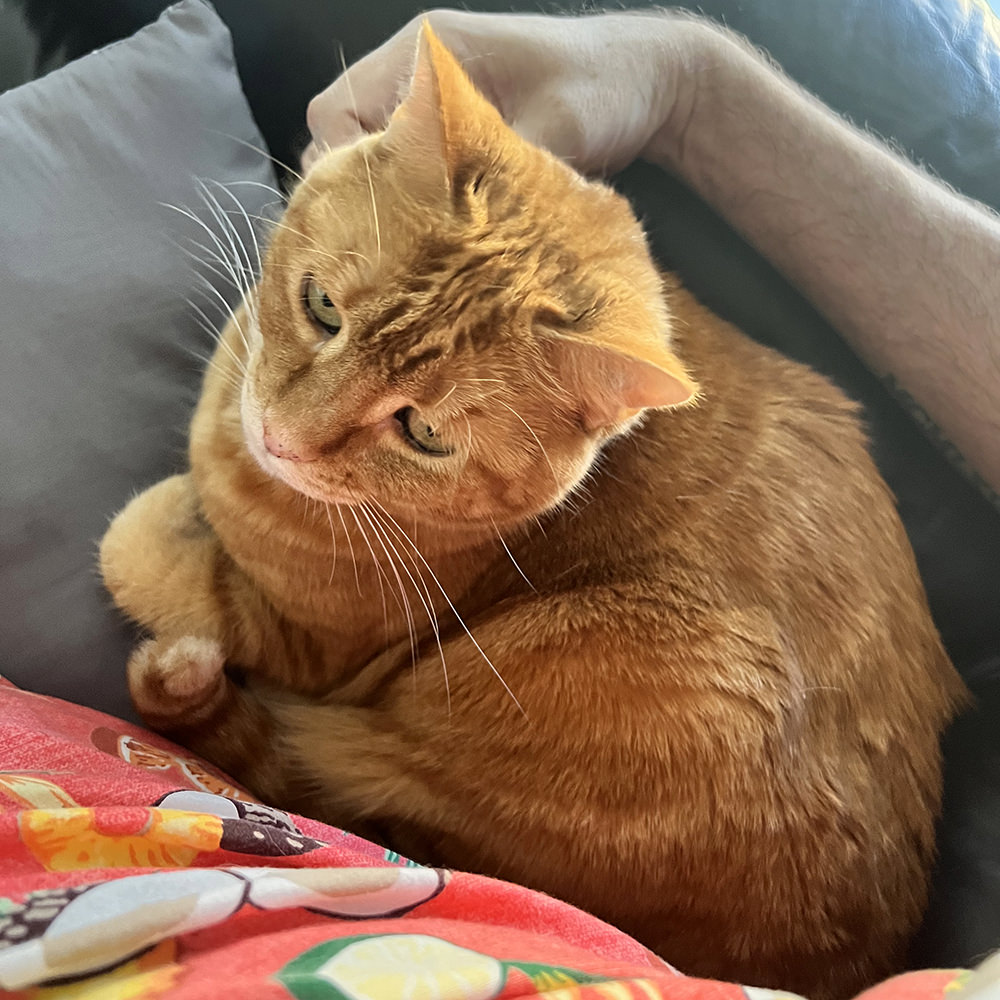 It's only a matter of time before she doesn't allow me on the couch at all. It's bound to happen given that she's now demanding foot massages...
I don't stand much of a chance in this house, that's for sure.