When Jake wants to be petted, it'd dealer's choice. He flops down next to you and is happy to take whatever he gets. Not so with Jenny.
She is very particular. You can never start anywhere near her head at the beginning. Only her back. She will let you know when you can proceed to the top of her head. Then she will let you know when you can move to the sides of her face. Then under her chin. Then her belly. And the process... which never changes... can take a while. Which is fine when I have time. But not so fine when I don't.
And speaking of Jake flopping down anywhere... he really does. He can sleep anywhere low or high...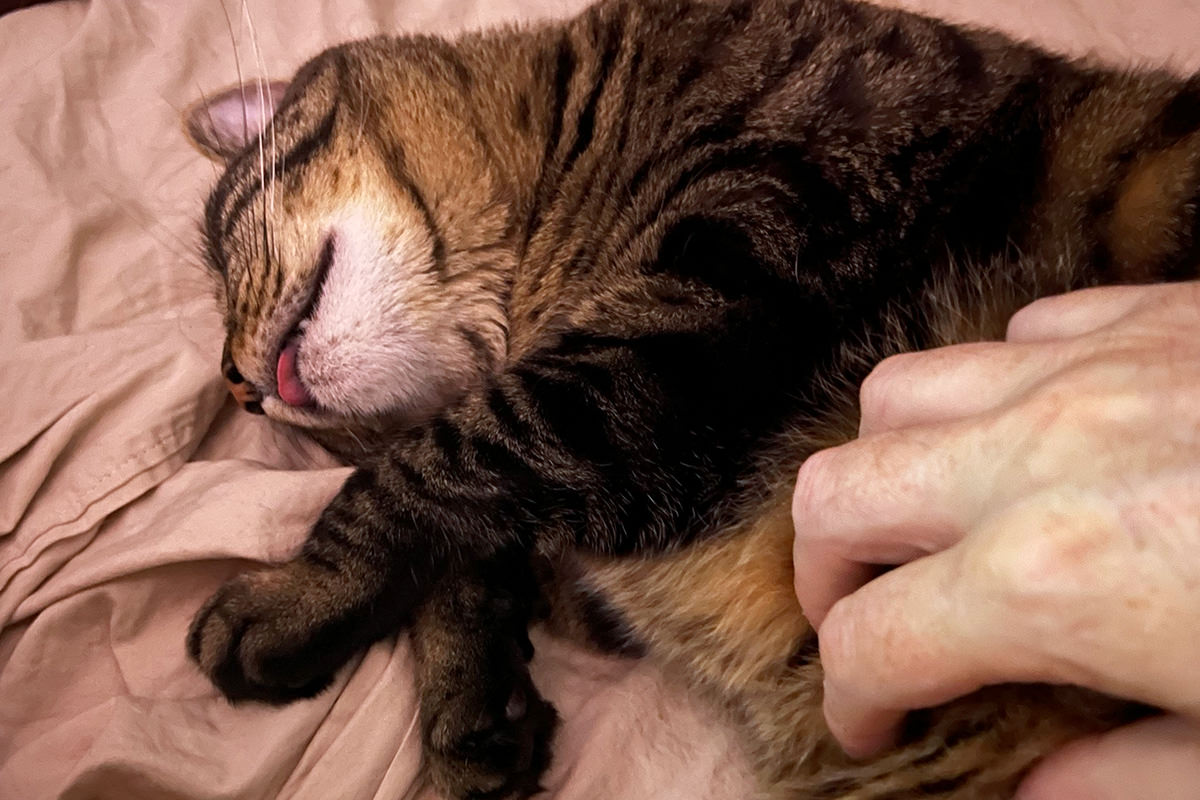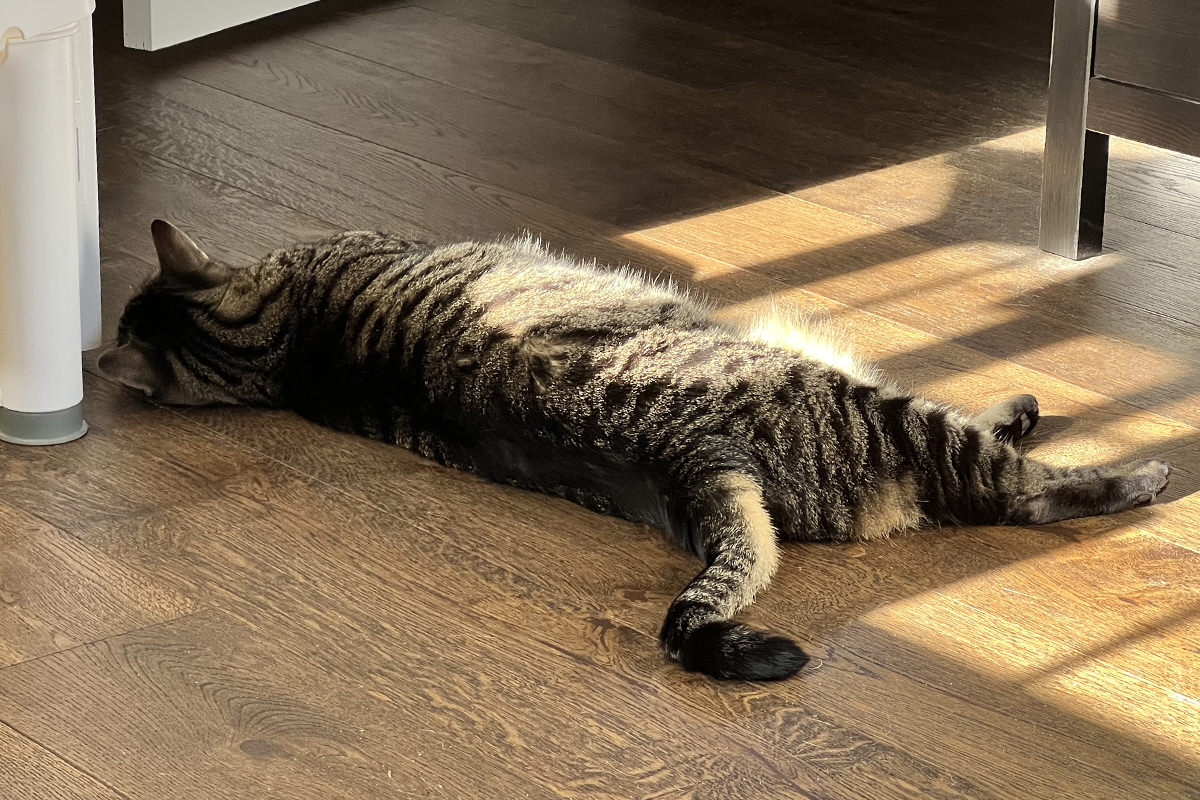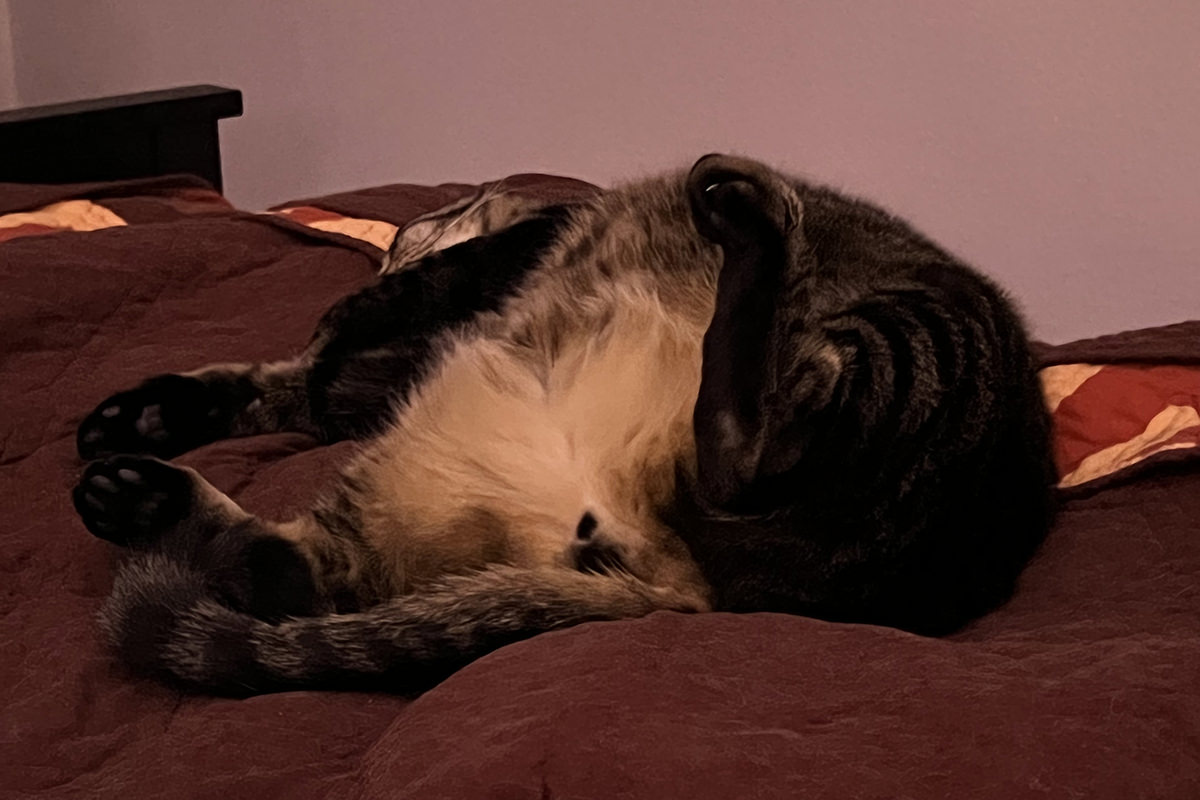 Oh how I envy him. I have a tough time sleeping in a comfy bed.