Jake is going through a phase of some kind. He wants all my attention the minute I get home from work... then decides that he's had enough after ten minutes or so... then avoids me until bedtime. He'll literally go out of his way to avoid me. This is strange. But it gets stranger.
He's gone from being obsessed with his toy lion, Mufasa, to being outright hostile twords the thing. He no longer carries it around like it's his baby... but instead throws Mufasa around and pounces on it so he can bite bite bite it.
I don't know how much more poor Mufasa can take of this. I've already has to repair him twice. If he ends up in shreds, I have no idea what will happen. I've tried to find a replacement for years to no avail.
Meanwhile, Jenny is all about setting traps for me.
This may look for an invitation for belly rubs...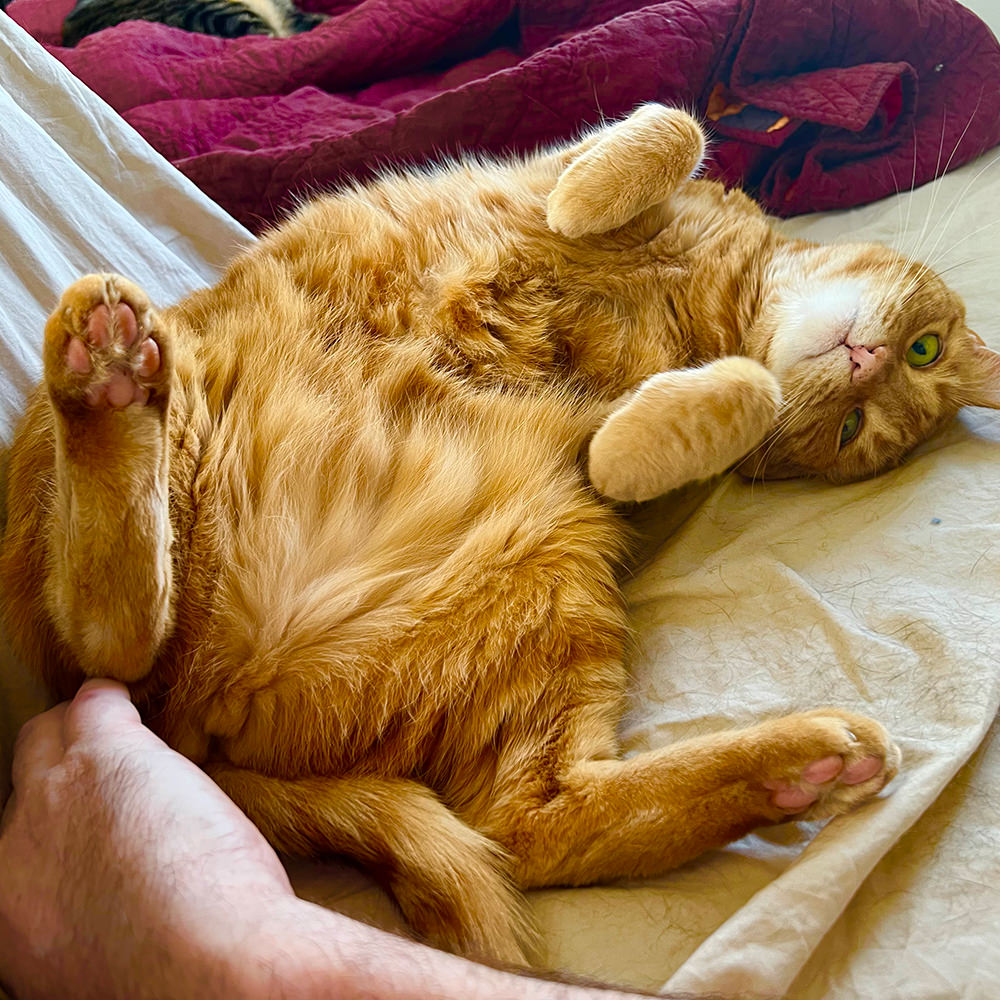 But I assure you it is NOT. At least usually it's not. You have to attempt pets in order to find out.
Which is just the way it goes with her now-a-days...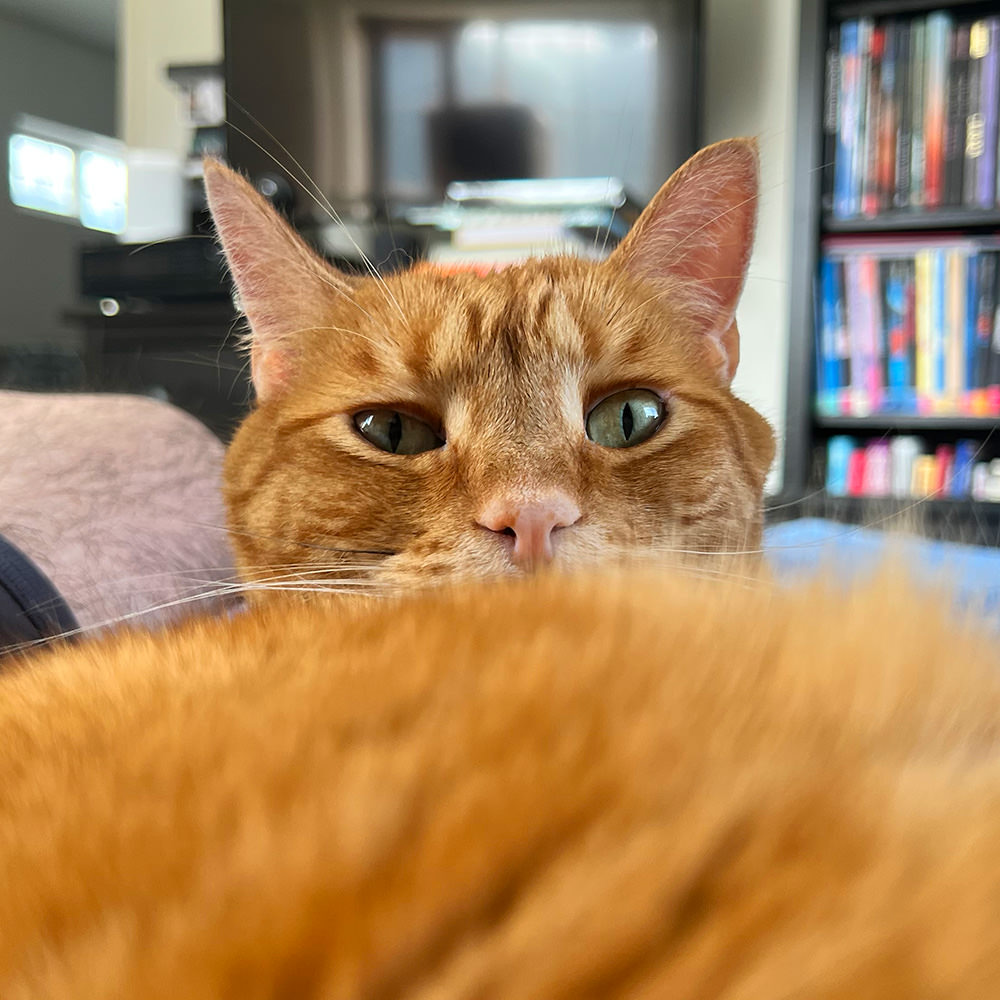 Sassy little minx.