It's a Caturday kinda day.
Yesterday morning after my Zoom meeting, I went to check on my cats. I do not know what it is about my awesome "Jungalow by Justina Blakeney" bed cover... but my cats love it. A lot. They would fight over getting to lay on it after I fold it up at night, so finally I just started folding it in two sections so they can both lay on it...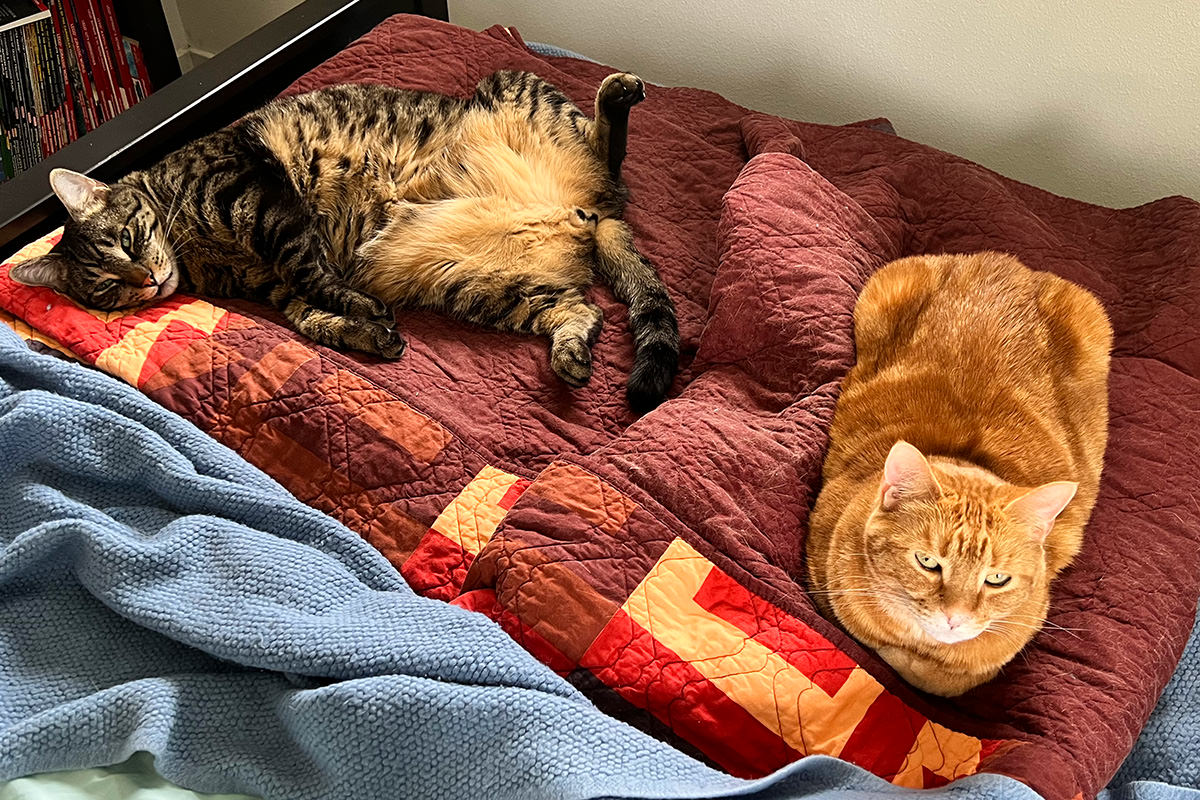 Though sometimes they do like to snuggle on it together...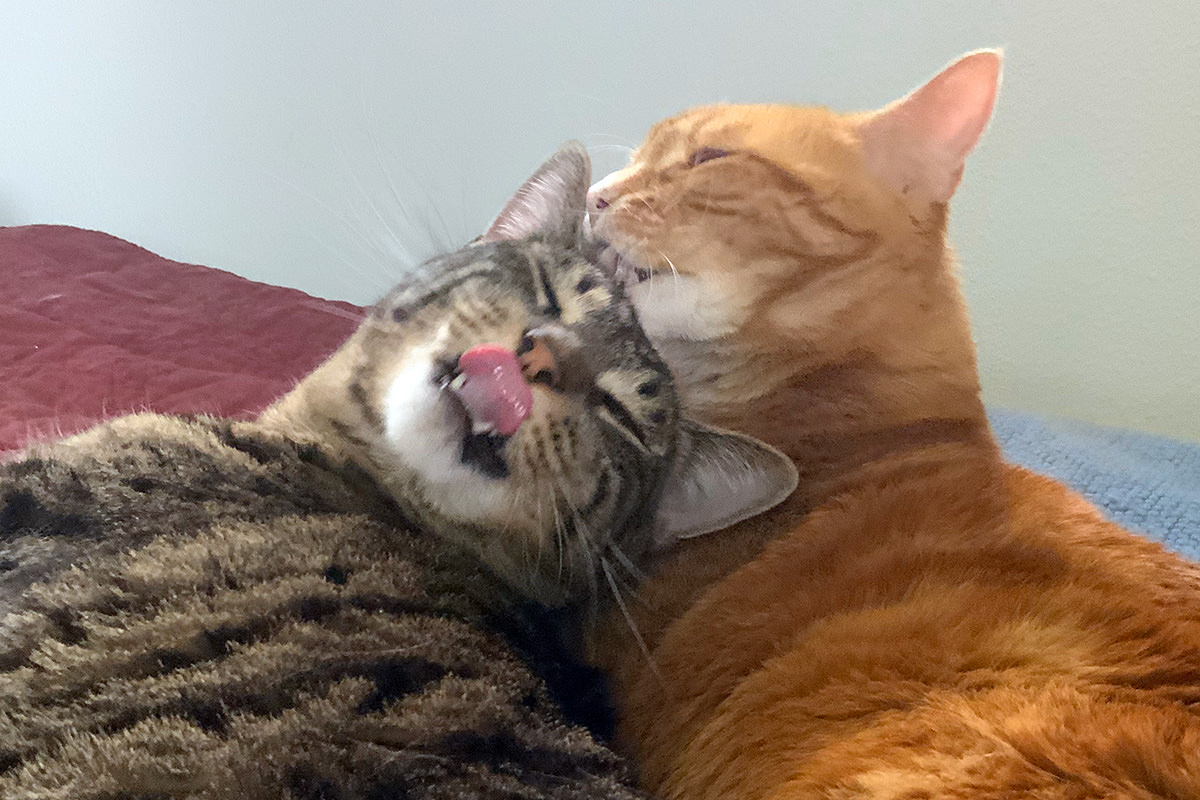 The other day I dropped some papers on the floor. Jake comes sprinting up and sat on them before I could pick them up. Which meant I ended up having to sit and wait for him to move before I was able to finish my work for the day...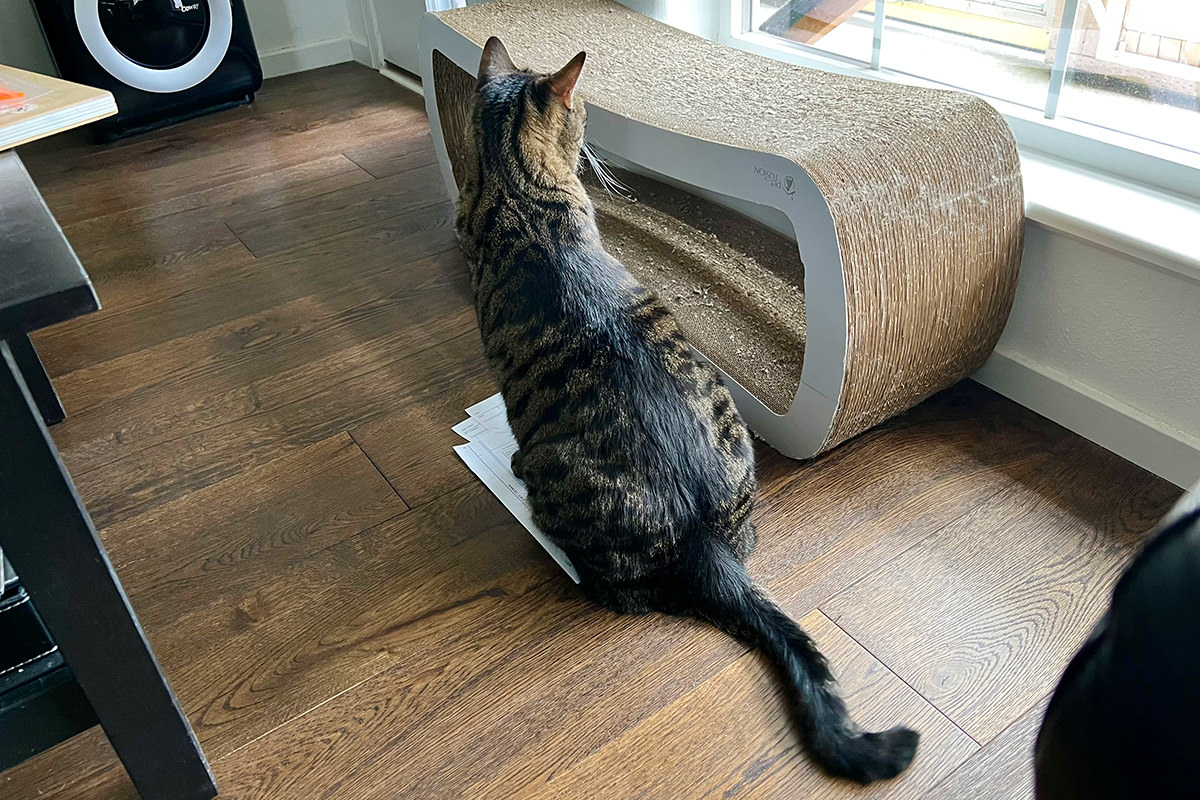 Apparently this is Jake's way of "helping."
I've mentioned how Jenny can never decide what she wants, but now it's happening with increasing regularity. RUB MY BELLY!!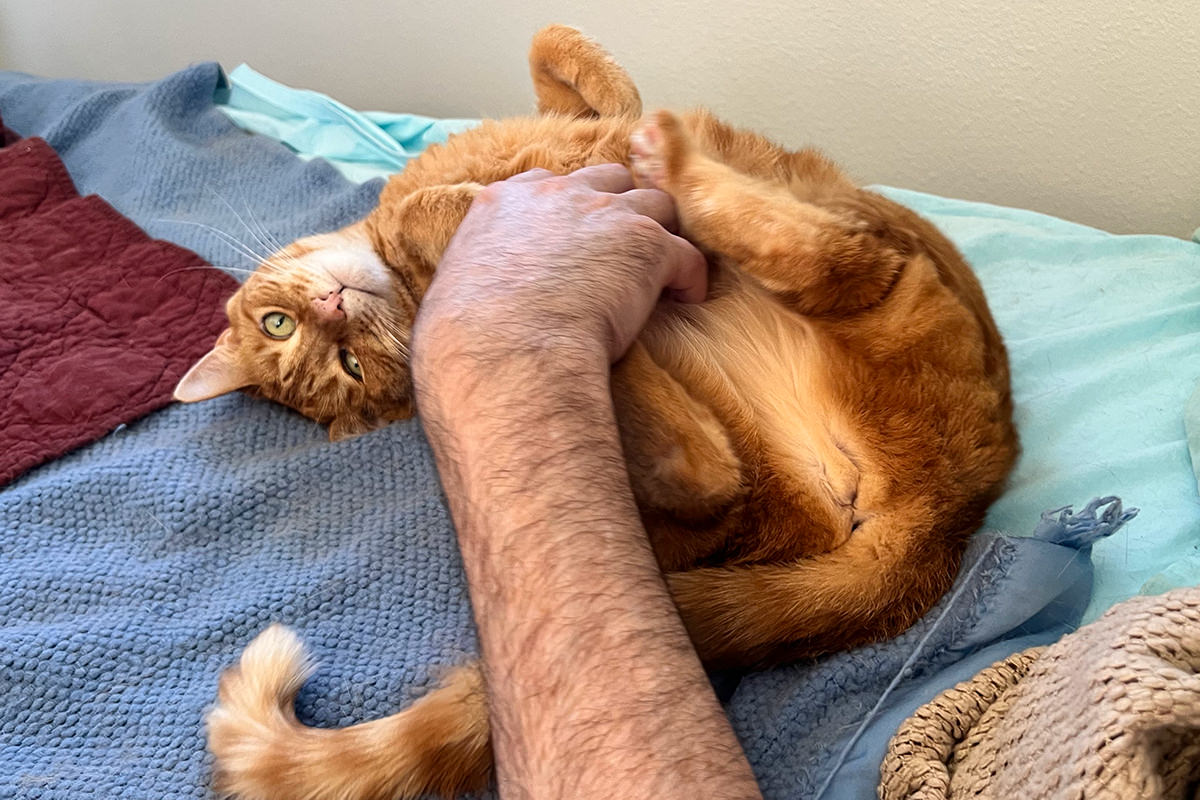 10 seconds later... WHAT ARE YOU DOING?? NO! NO! NO! NO!!!!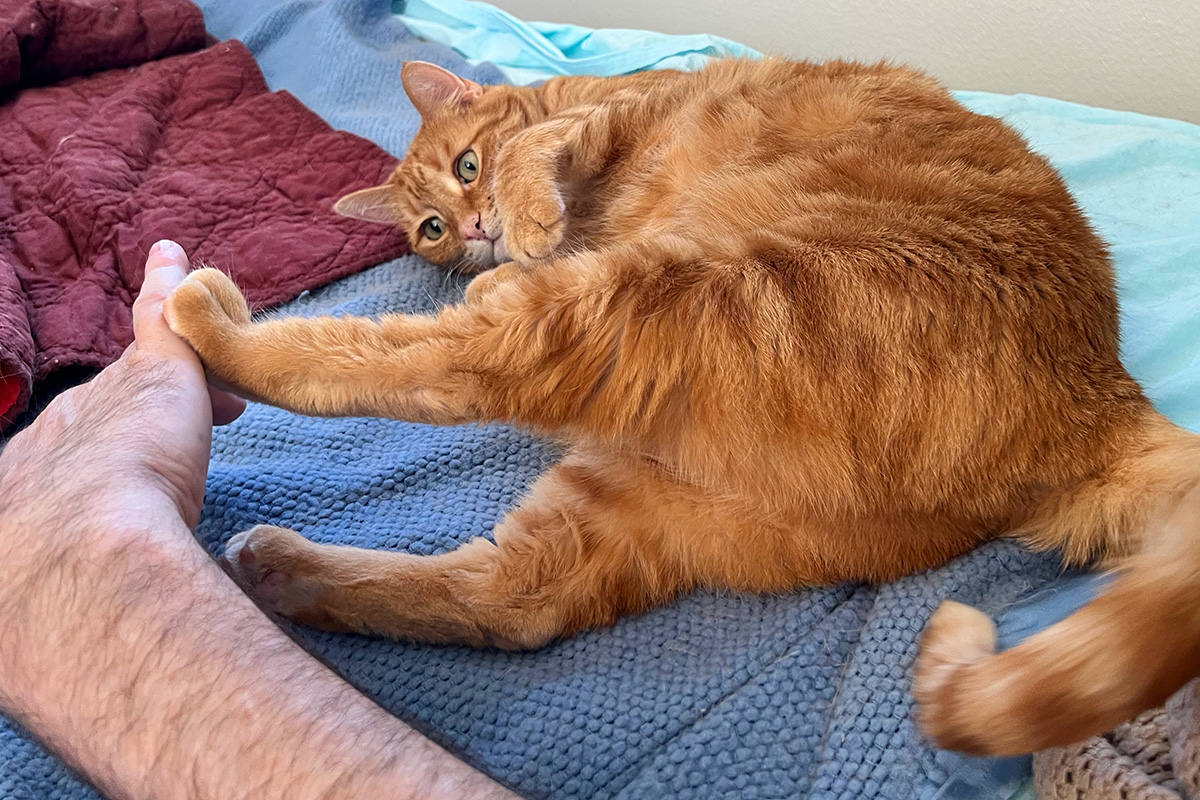 But if I don't rub her belly on demand, she gets even more upset.
Cats.