Yesterday when I got home I noted that my dogwood tree was fully in bloom. It's an annual event which makes the whole thing worthwhile, and it only lasts for about a week. Then the color fades and the petals drop and I'm left with a nice-looking, albeit 100% green, tree (at least until winter comes).
I made a note to take a photo this morning because morning has the best light for photographing the blossoms because the pink looks the deepest. In the afternoon the sunlight bleaches out the flowers.
When my cats woke me up because there was a small spider on the ceiling, I was aghast to hear rain dumping down on my roof. "Surely the blossoms have all been stripped from the tree!" I said to my cats... who looked at me like I was crazy.
But when I was trudging off to work I was pleasantly surprised to see that not a single petal had fallen...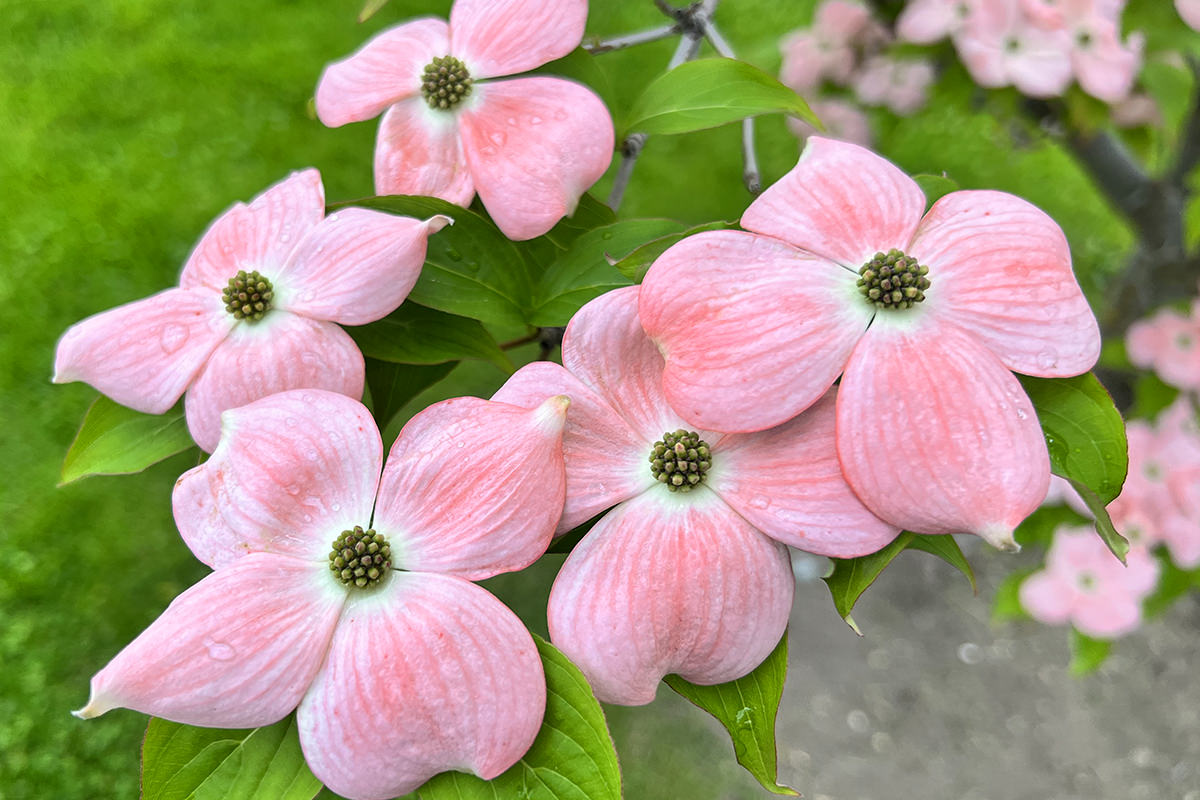 They were, however, a little bit wet.