People continue to be surprised that Jake is still obsessed with Mufasa, his stuffed lion toy. And, yep, he really is. Six years strong now.
Most times, he is dragging him around the house, dropping Mufasa somewhere or another. And he's less and less inclined to freak out when he can't find him. And yet... every once in a while...
Thursday night Jake woke me up at 2:00am. And the only reason that happens...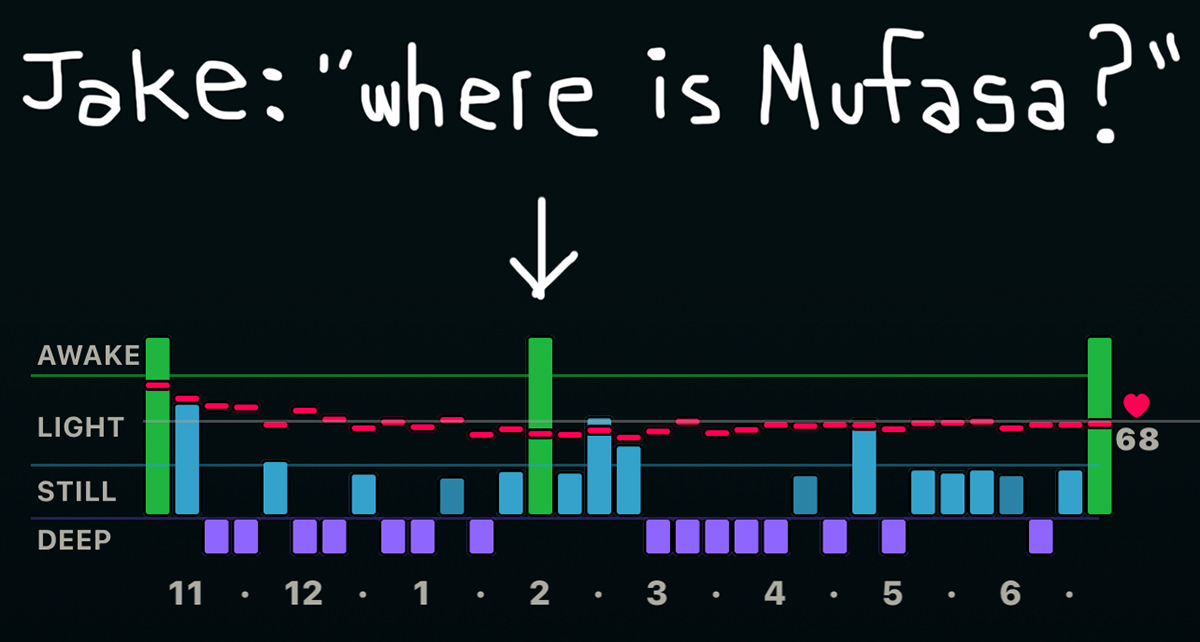 And so... off we went for a game of hide-and-seek. Though it wasn't much of a game. It took two minutes to find Mufasa sitting on the couch.
After throwing Mufasa around for a while, he picked him up and ran upstairs where we went back to bed...
At which point I fell asleep watching him give Mufasa a bath.