I got this new "Fancy Feast Broth with Chunks" cat food because Jake's prescription food has been out of stock (THANKS, COVID!). I opened up the little pouch and immediately started gagging. I seriously thought I was going to puke. But I managed to get it into the bowl... and of course the rank smell compelled Jake and Jenny to IMMEDIATELY start scarfing it down like maniacs. Licking the bowl and everything...
Why is it that the worse something smells, the more my cats yum it up? So gross.
AND CAN YOU IMAGINE WHAT THEIR POOPS ARE GOING TO SMELL LIKE?!?
=shudder=
Coming home from work this past Monday after I had been gone for three nights has Jake acting as if I've been gone for six months. Much petting has to ensue before he will let me go. And he's smarter about it now. Lays on my feet to pin me down so he doesn't have to walk after me squawking as I move around the house. And what I said to him as he's rolling around on me? "Gee Jake, your butt looks particularly clean today!" Cats...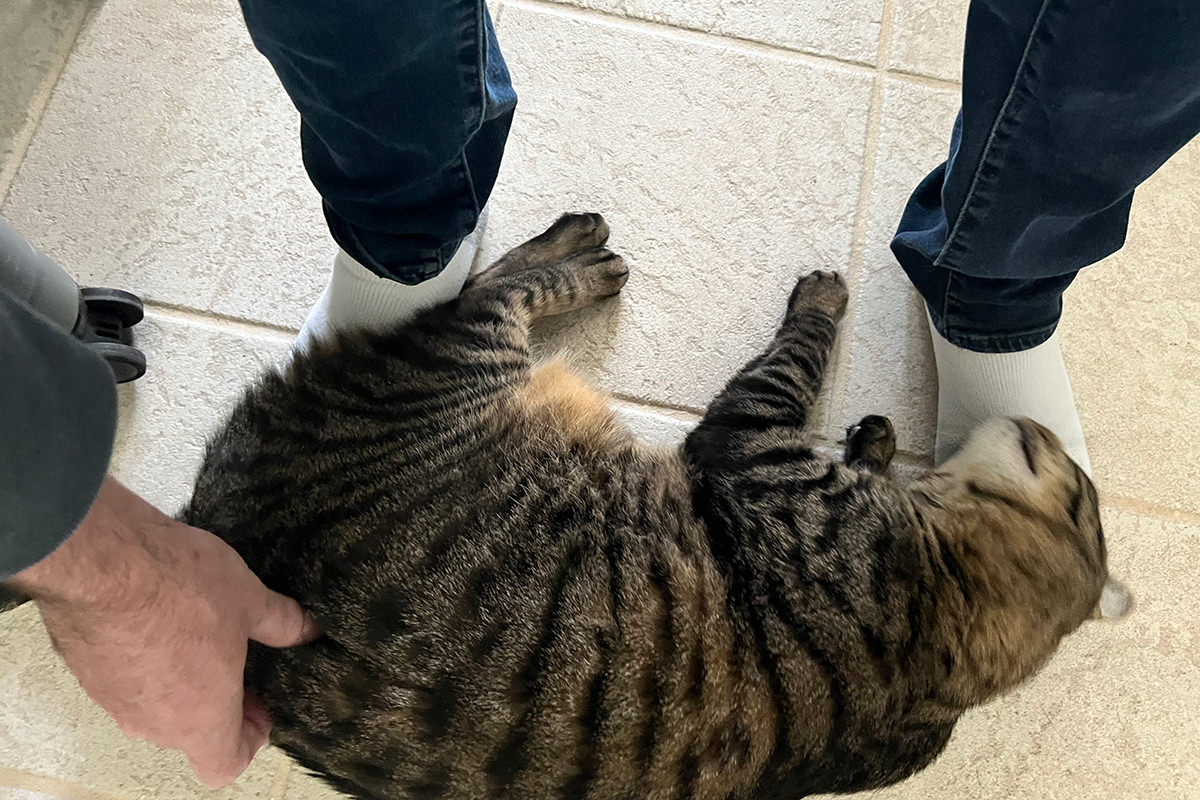 Last Caturday I remarked how nice it was that my knucklehead cats got along so well while I was gone. Well, now that I'm home, that's apparently over. When I got home on Friday, Jake came running down the stairs all "WAaAAaAAaAH!!" And I was like, what's up buddy? What's wrong? And so I went back through the camera feeds to see. Turns out I left my bed a mess, and Jake had nested in the blankets. But then Jenny came up and wanted to lay there. So she started beating him up so he would move!
RUDE!
Fortunately, when I'm home they're happy to make peace again...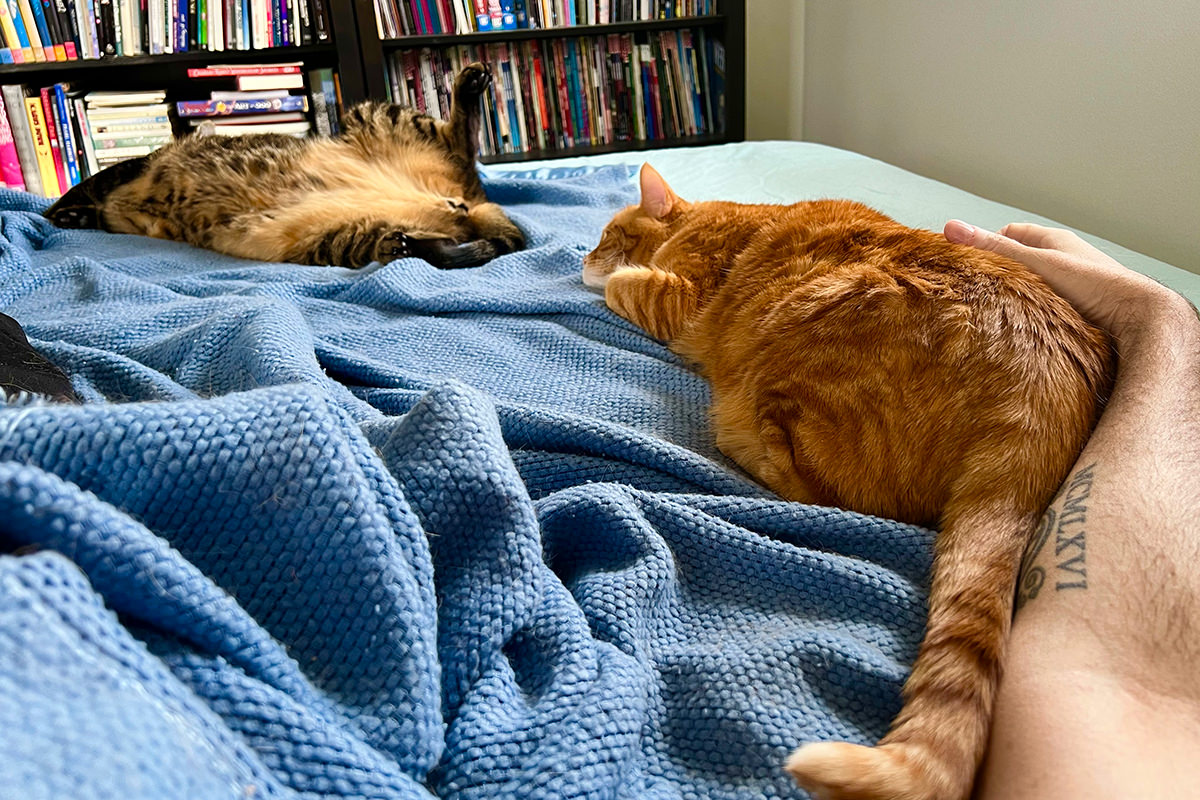 Makes it worth putting up with stinky food and even stinkier poops.