I'm away from home this Caturday.
Which is really sad, because I know that if I check in on Jake at night when he expects me to be home I'll see him wandering around the house crying because he can't find me. And it's even worse now that I rarely leave home (thanks, COVID!).
But when I checked in on the knuckleheads this afternoon, I found that they are consoling each other in my absence...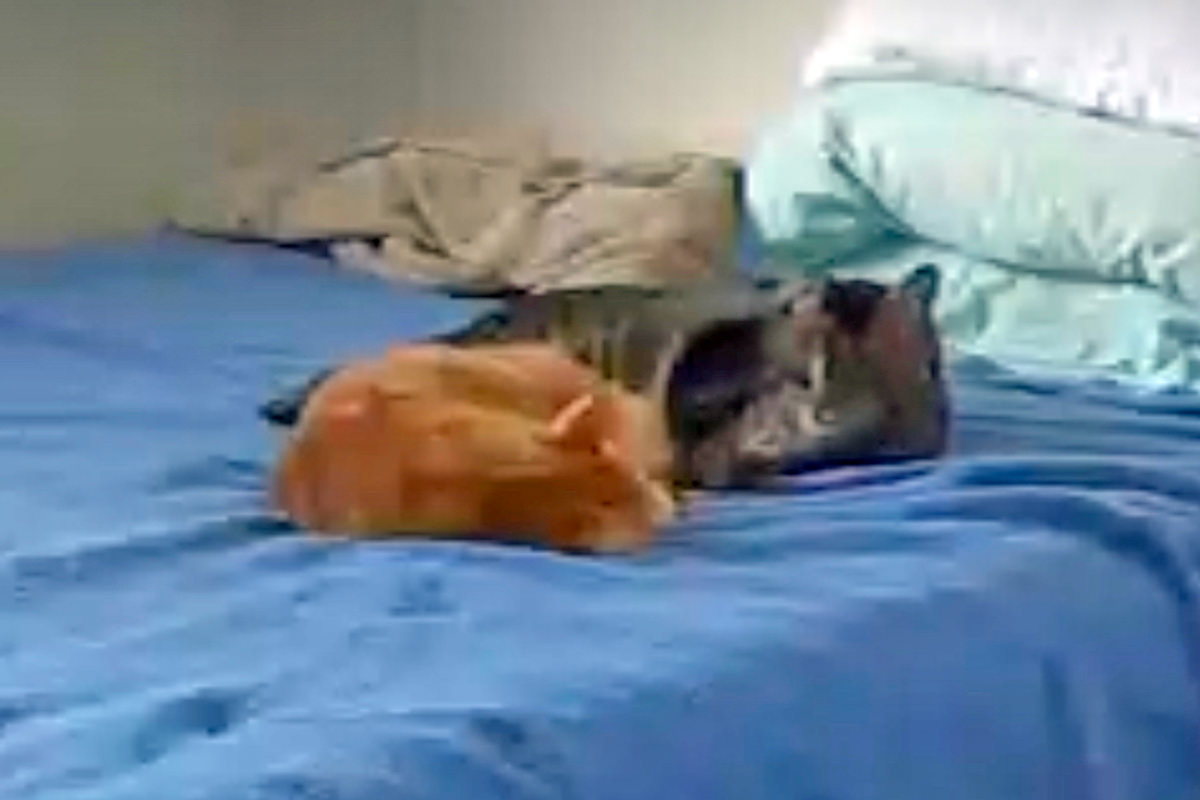 DON'T WORRY, KITTIES! I'LL BE HOME TOMORROW MORNING!