Winter where I live is kinda bleak and dreary. Even when it's not snowing, sunshine can be a rare commodity.
My cats, of course, hate that. The only thing they like more than sunshine is staying warm, and that can be a bit of a chore. I bought electronic warming pads that they could lay on, which they do almost all day long. Jake usually likes to lay on the one in the loveseat, Jenny prefers the one down the couch from where I sit. But lately Jake has been going to whatever one Jenny is already on, which is a bit frustrating. Most times she hops off immediately. But not always...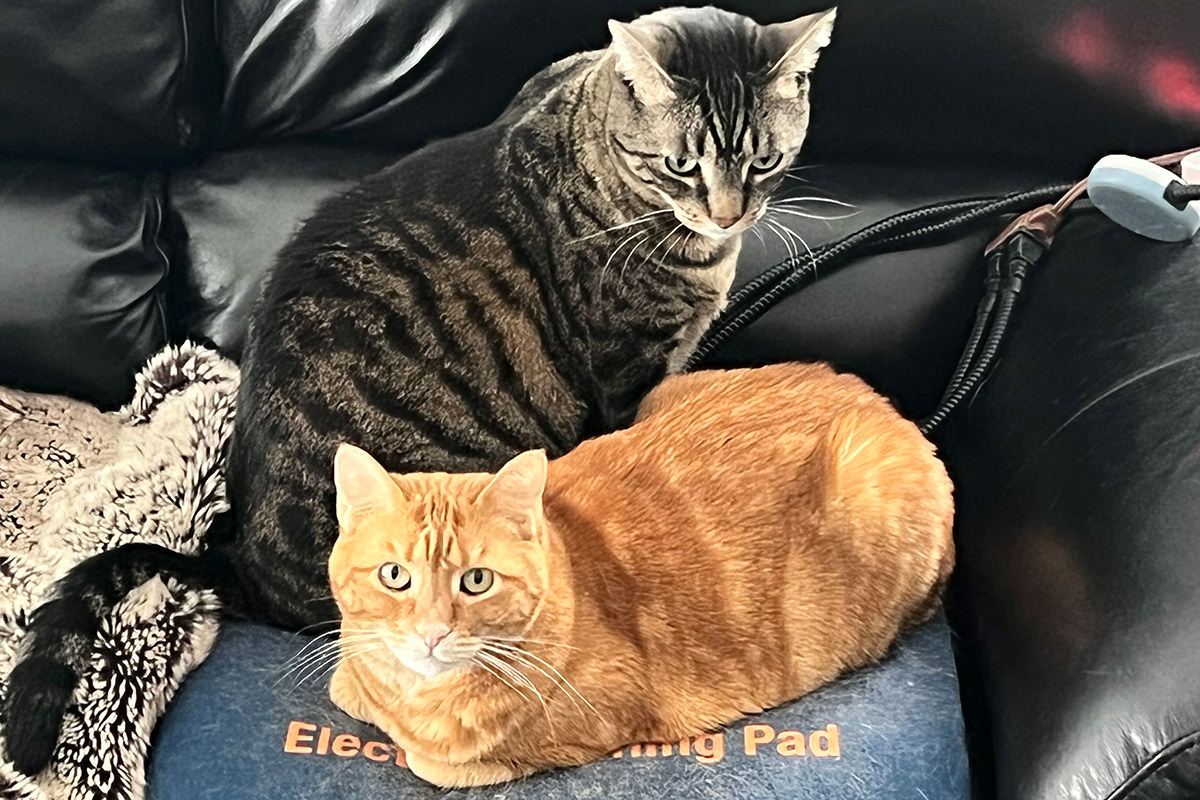 Why he has to be a little butthead like this is anybody's guess.
If you look at Jenny in that photo, you'll see the latest thing she likes to do... sit when her feet completely underneath her, looking like a little potato...
If I were to guess, this is her way of dramatizing the fact that her feet are cold and I should turn the heat on.
There is light (literally) at the end of the (figurative) tunnel though. This past week we've had quite a bit of sunshine off-and-on, which both cats are fully ready to take advantage of...
Hopefully Spring will happen soon so they can spend their days lounging out in the catio, which is their favorite thing to do. Then I can take down the warming pads for another season and save a couple bucks on my electric bill.
It's pennies compared to the amount I spend on the heating, but every little bit helps.