There's several government programs that I'm happy to support. One of the best, in my humble opinion, in NASA. The volumes of "stuff" we've learned from it have resulted in all kinds of technological advancements that have made our lives better. Not to mention the cool stuff they are doing.
One of the most current projects that I'm completely obsessed with is the WEBB Telescope. It's going to be able to see further back into the origins of the universe than we've ever been able to before, further understand planets outside our solar system, and all kinds of other amazing things. Every once in a while I drop by NASA's website to see how the project is going and read up on any new information available.
Every time I visit I marvel at how cool the WEBB logo looks. Somebody at NASA got a very good designer to boil the project down to this awesome graphic...
While I was at the site, I spotted the "NASA Eyes" project, which has various interactive toys to play with.
And promptly fell down a rabbit hole of exploration for over a half-hour using their Solar System Viewer...
After the solar system appears, you can click on objects to explore them. Naturally I started close to home with Mars...
Then various asteroids...
Then I started clicking on various man-made objects...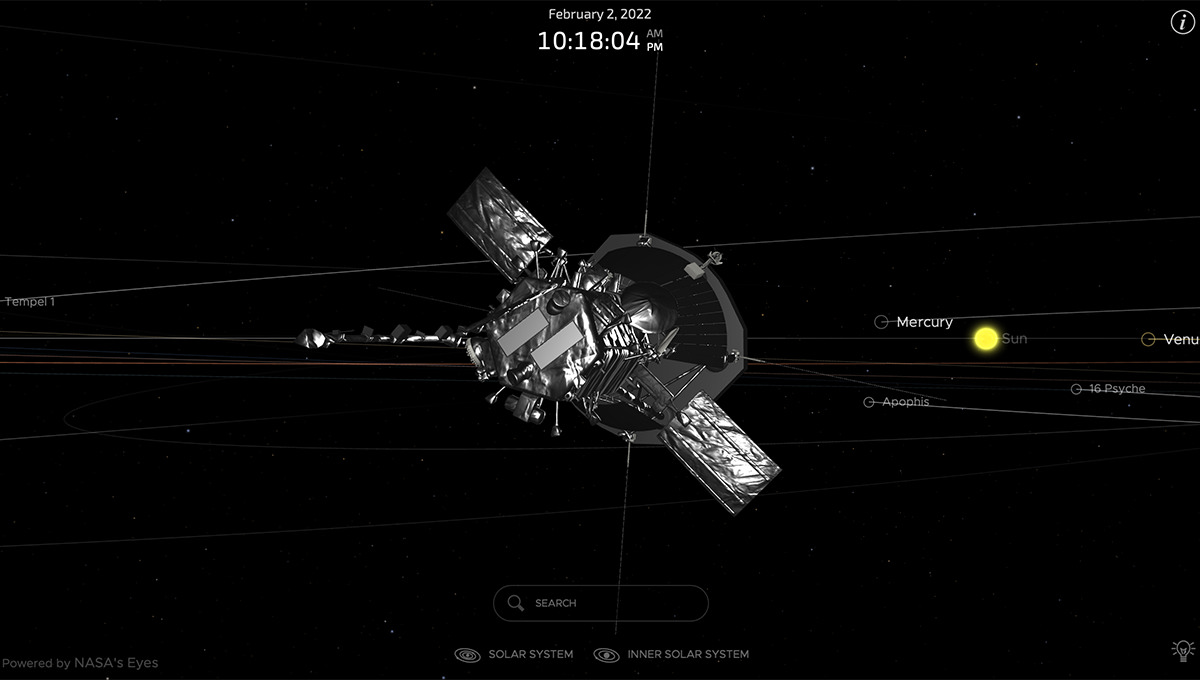 Some of these things are utterly fascinating, and are out there doing things I never knew were even happening...
Still others I knew about, but didn't know what was happening with them. Like OSIRIS-REx, that little probe that landed on an asteroid a while back and is currently heading back to earth with specimens...
After a couple objects I got to DART... Double Asteroid Redirection Test...
This cool-looking thing has the thankless task of crashing into an asteroid to see if it can redirect it. This is the first step in building a defense against an asteroid hurling towards earth. I figured that it must be the size of a frickin tank to have any hope of making a dent, but it's actually quite small. Something you can verify by comparing it to earth objects. As you can see here, it's only about the height of a human scientist...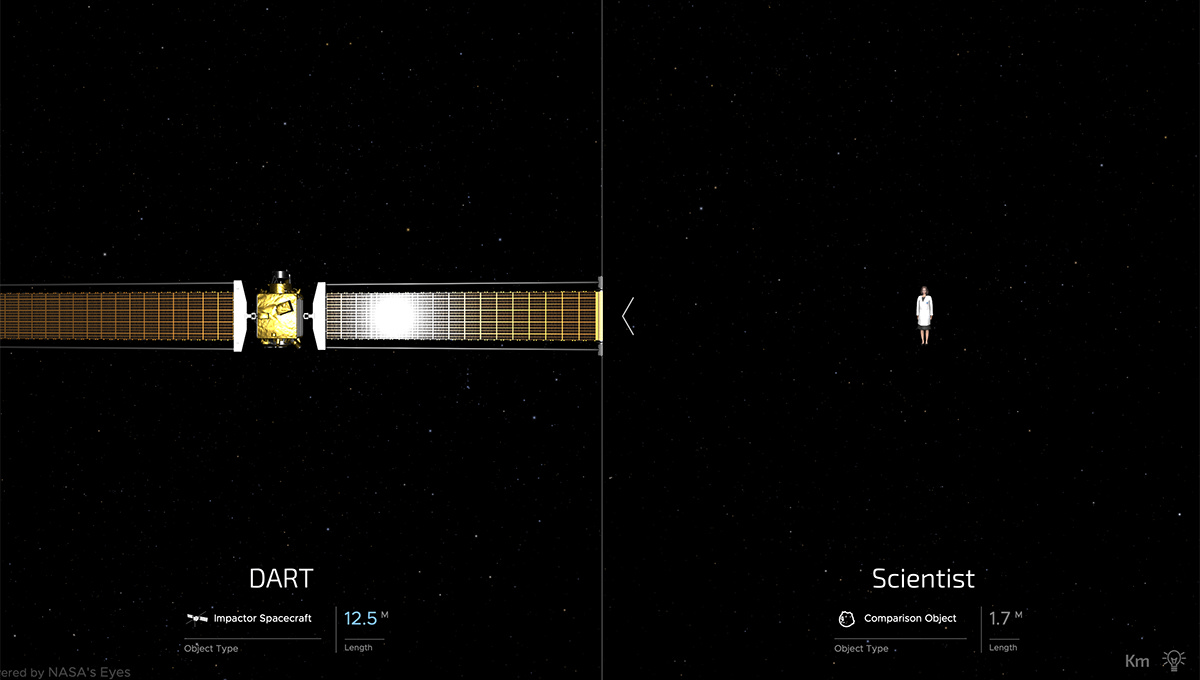 But slightly wider than a school bus...
Though considerably smaller than the Rose Bowl Stadium...
There's all kinds of information available to say how the mission was set up, what it hopes to accomplish, and how it aims to accomplish it...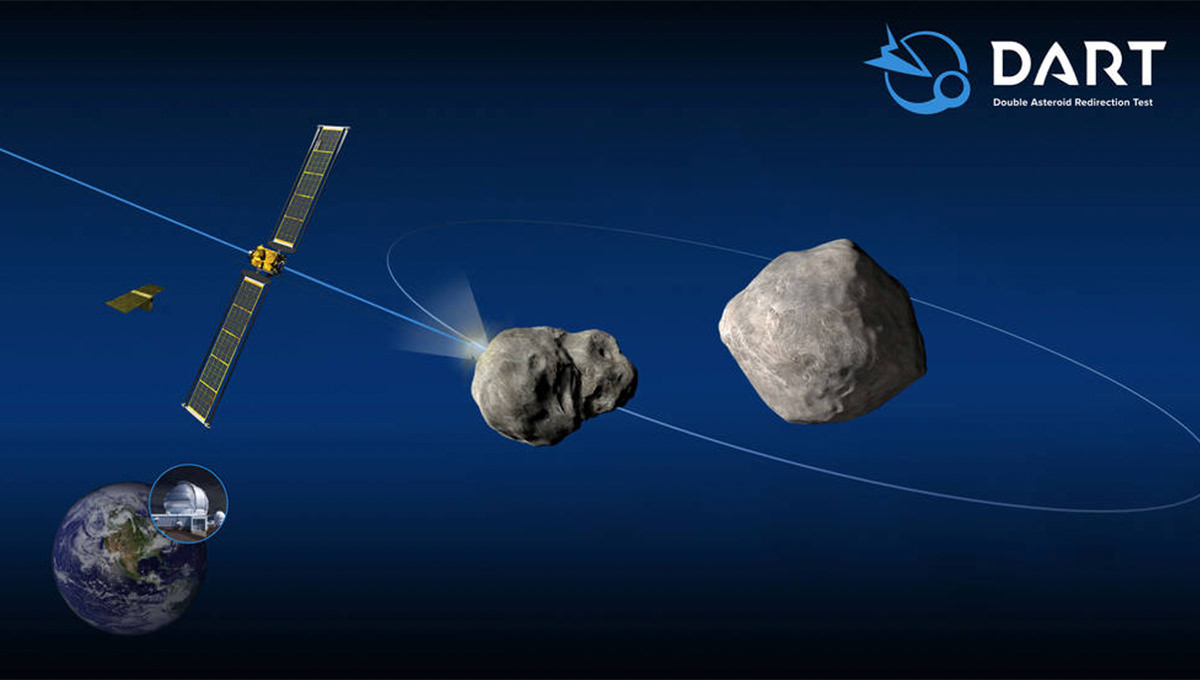 The poor thing is on-target to crash into the smaller half of a double-asteroid called Didymos. And if you zoom back a bit, you can see exactly where it's located in relation to DART...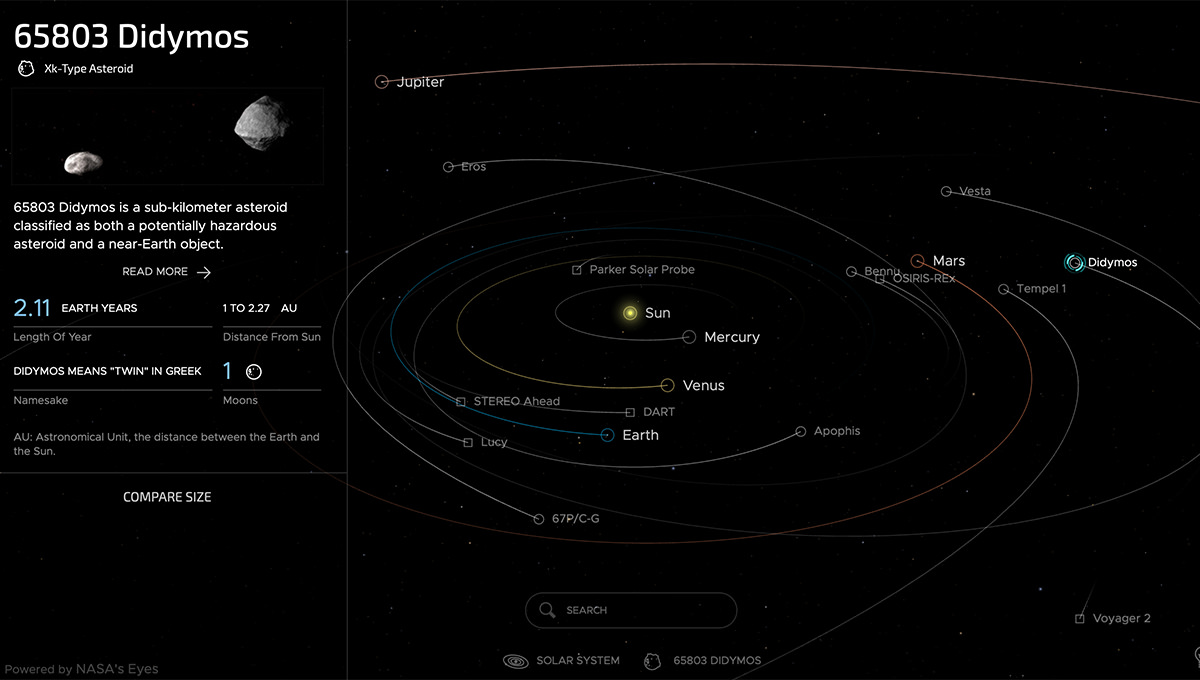 So there he is out there seeing the sights and thinking that he's got some really cool exploring ahead of him... when the entire time his purpose is to crash. Sad.
And because I just couldn't help myself, I started looking for Voyager 1, the first man-made object to leave the solar system. At least that we know of. I had to zoom out quite a bit to see that...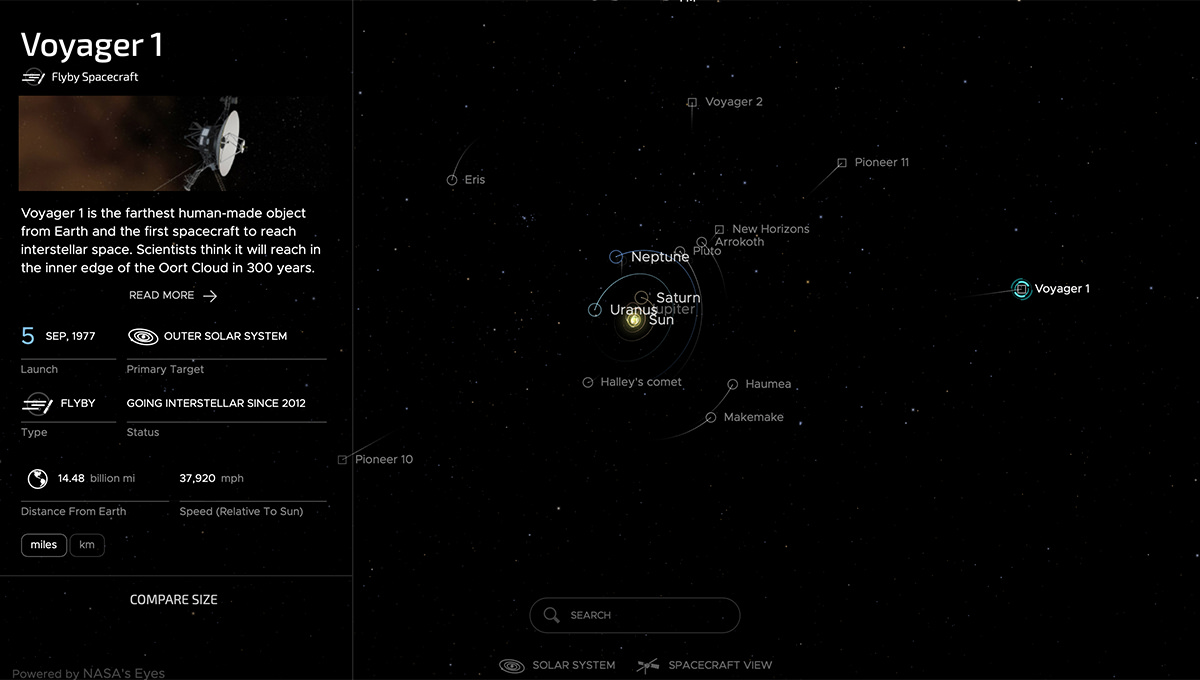 From there I kept poking around the solar system until I had to get back to work.
Fascinating, fascinating stuff. If you've got a little time to kill, there are far worse ways to spend your time than exploring the solar system . Enjoy!