On a most decidedly sad day for me (my mom's birthday) my cats have been working overtime to distract me. They've been chasing each other around the house ALL. MORNING. NOW. and it's driving me a little crazy. No idea what's gotten into them, but I'm glad they're getting their exercise in, I guess. And so it's Caturday a day late today.
Thanks to my electric blanket, both cats are spending any time I'm working in bed (the warmest spot in the house) laying next to me. Jenny, who is usually majorly annoyed when Jake intrudes on our morning time seemed all to happy to have one more warm body around. Even though Jake literally walked over her to lay down...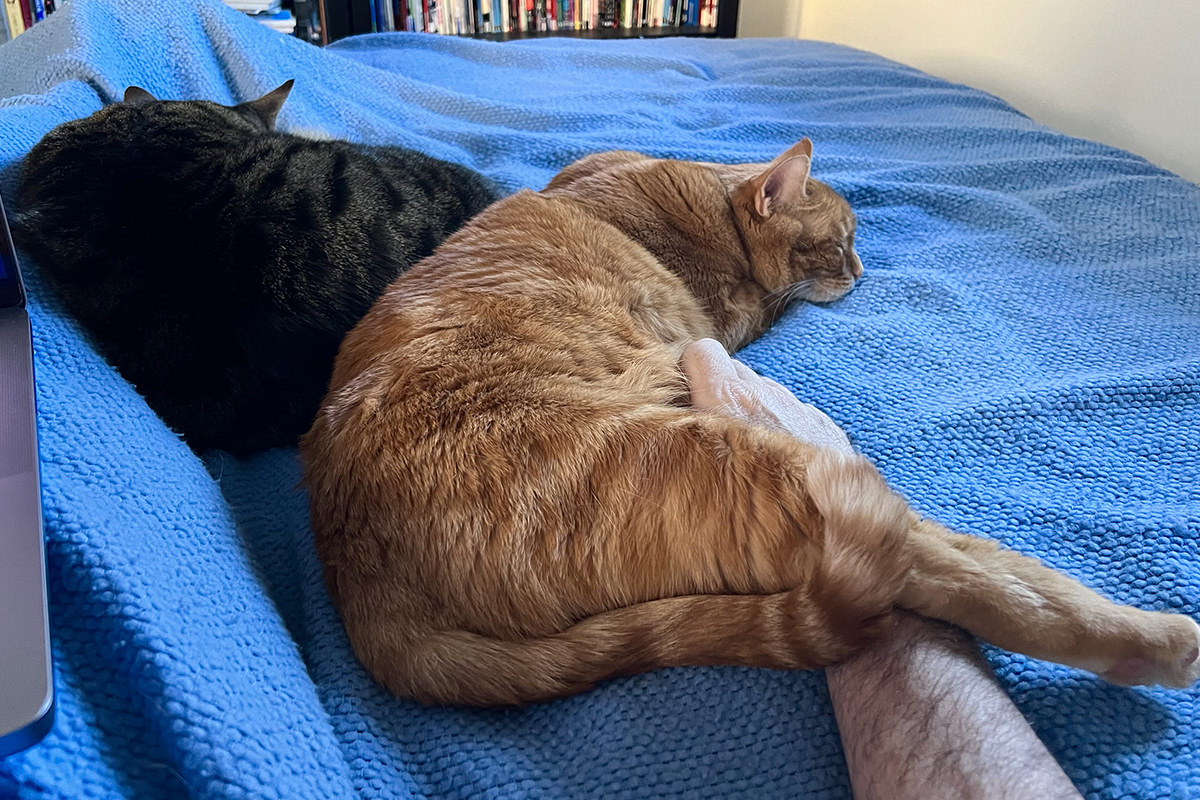 Jenny is unhappy, however, when Jake arrives first...
Jenny gets upset a lot this time of year. She's very upset when I am taking a Zoom call instead of working in bed, for example. Fortunately, she's just fine with it is I'm giving her some attention while I Zoom...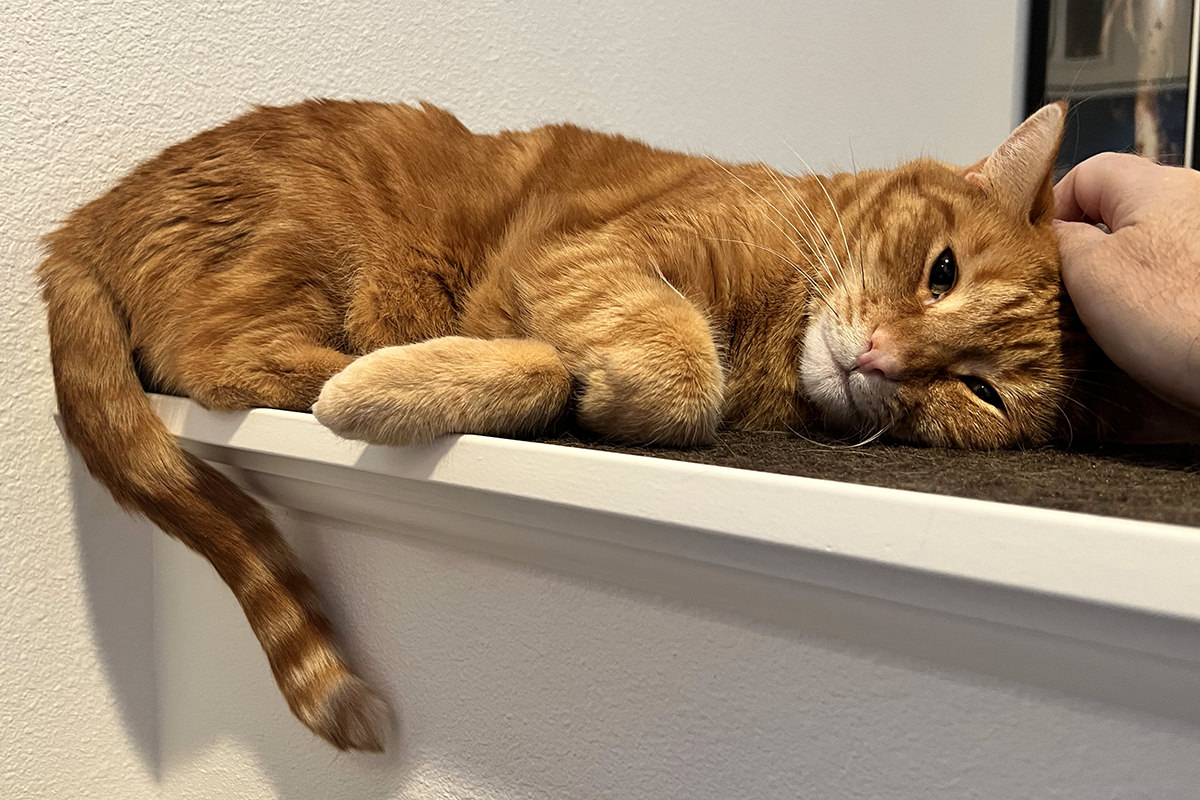 Amazing how Jenny's adorable little sour face still hasn't changed after six years...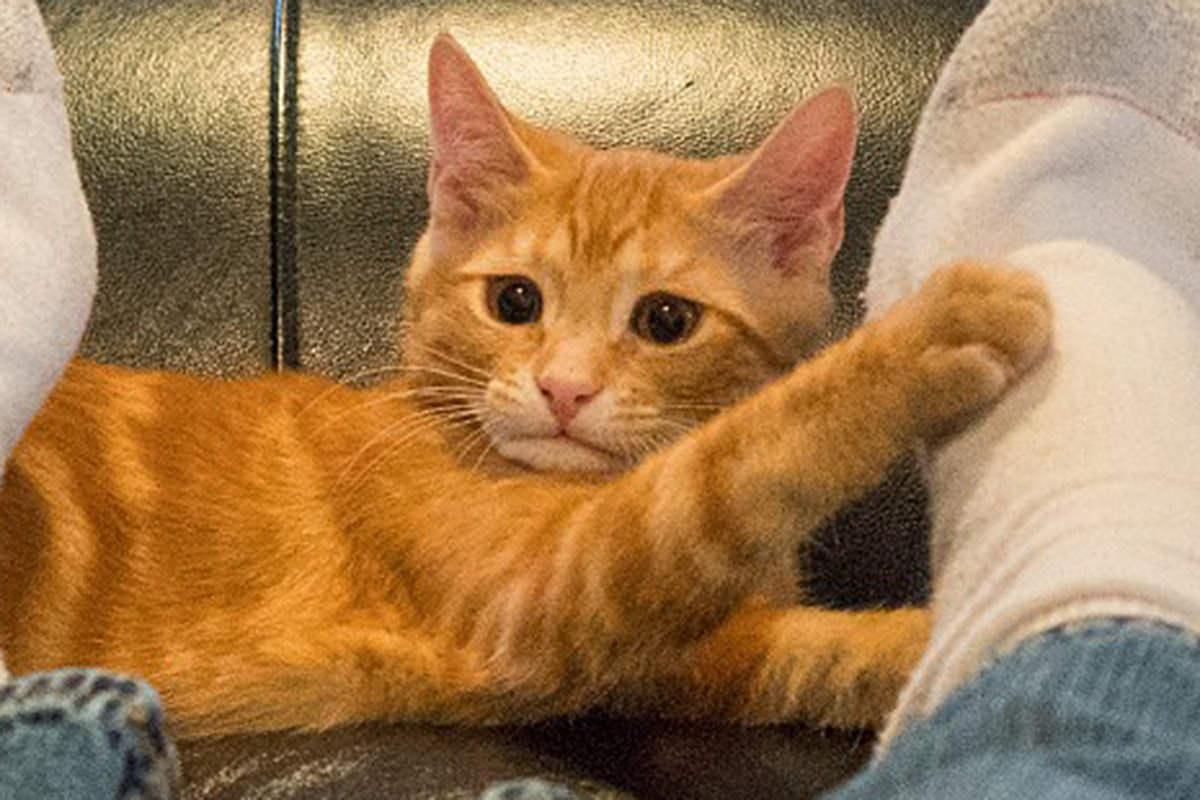 Just like Jake's appetite hasn't changed. He still investigates every single meal I make... even if he just finished eating minute before...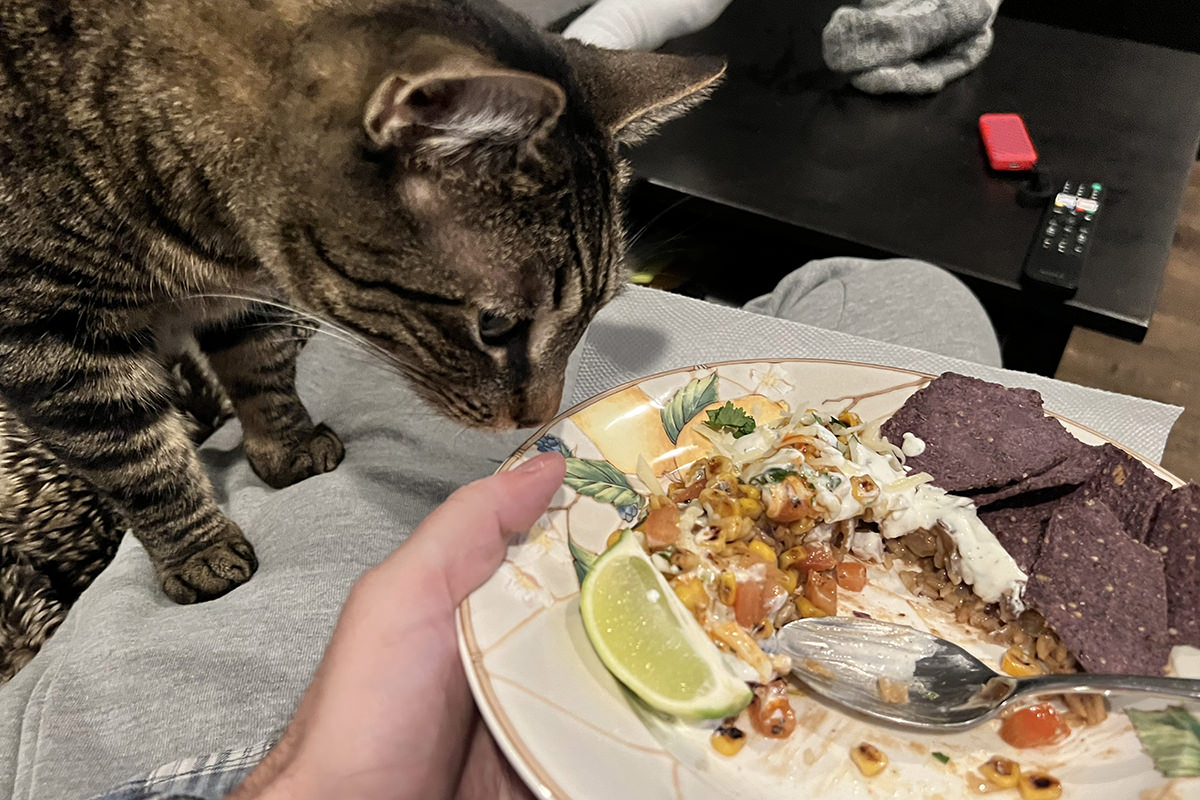 Oh well. Consistency is a good thing when it comes to cats, I suppose.