Jake and Jenny finally seem to be adjusting to the end of Daylight Saving Time. There's a bit more harmony... a lot less fighting, hissing, and chasing. On the contrary, they actually seem to be fine with each other.
When I checked in on them yesterday afternoon, THEY WERE GIVING EACH OTHER BATHS AND SLEEPING ON MY BED NEXT TO EACH OTHER! I stopped making my bed ages ago because Jake likes having a berm to rest up against, and now I know that Jenny does as well...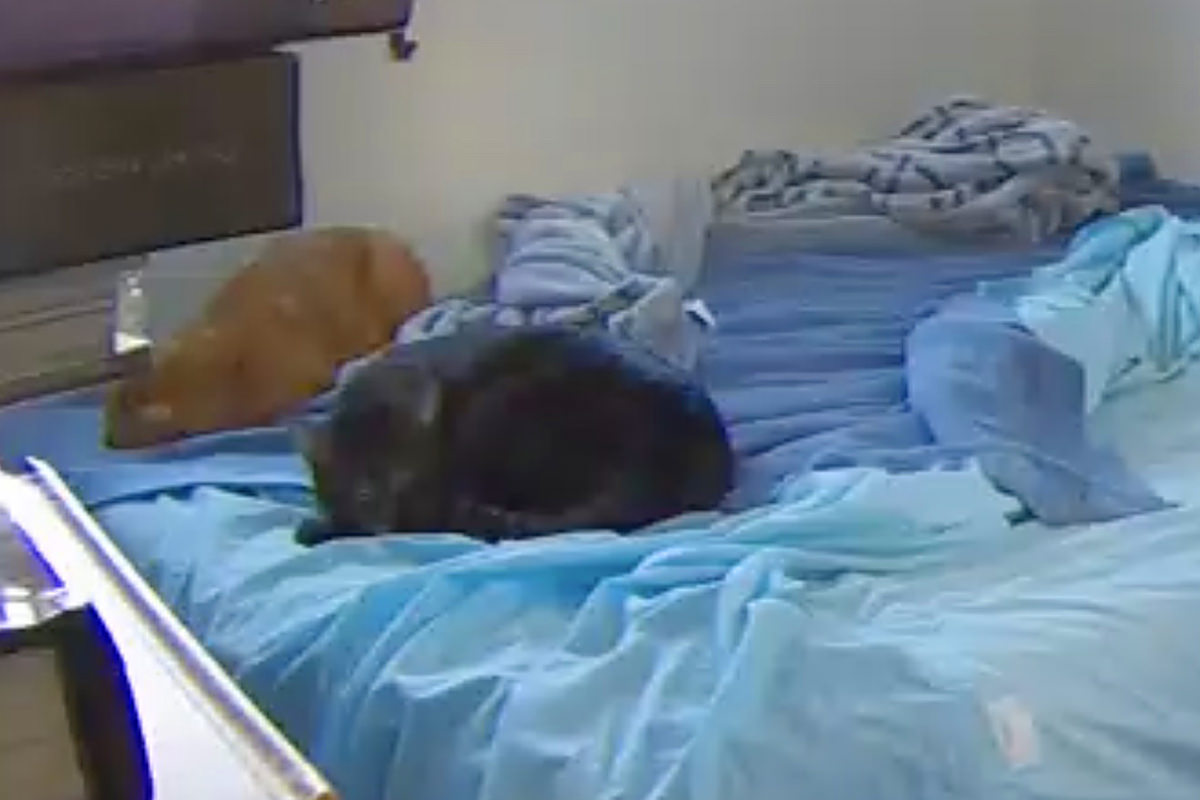 Jenny has also stopped running off with Mufasa (as often), which makes me a lot less worried about leaving for work. It's more than a little heartbreaking looking at the security cameras and seeing Jake wandering around crying because he can't find his toy lion.
Lately I've been setting Mufasa at the bottom of the stairs when I run across him so that when Jake wants it, he will have a place to start looking...
Because if I were to just give it to him every time I find it, he'll just set it down and forget where he put it... so this seems a smarter way to go.
Though, as with most things to do with cats, being smarter isn't always the advantage you'd think it would be.