Jenny is incredibly stealthy. She can slink into a room and I rarely hear her. One minute there's not cats, I look away for a second and... BLAM!... there's Jenny.
Jake is a different animal entirely. His nails click on the hardwood floors when he's walking, so I always know where he's at... so long as he's mobile.
EXCEPT...
As you may remember, I builts a shelf for on top of the stairwell after Jake fell and sprained his leg...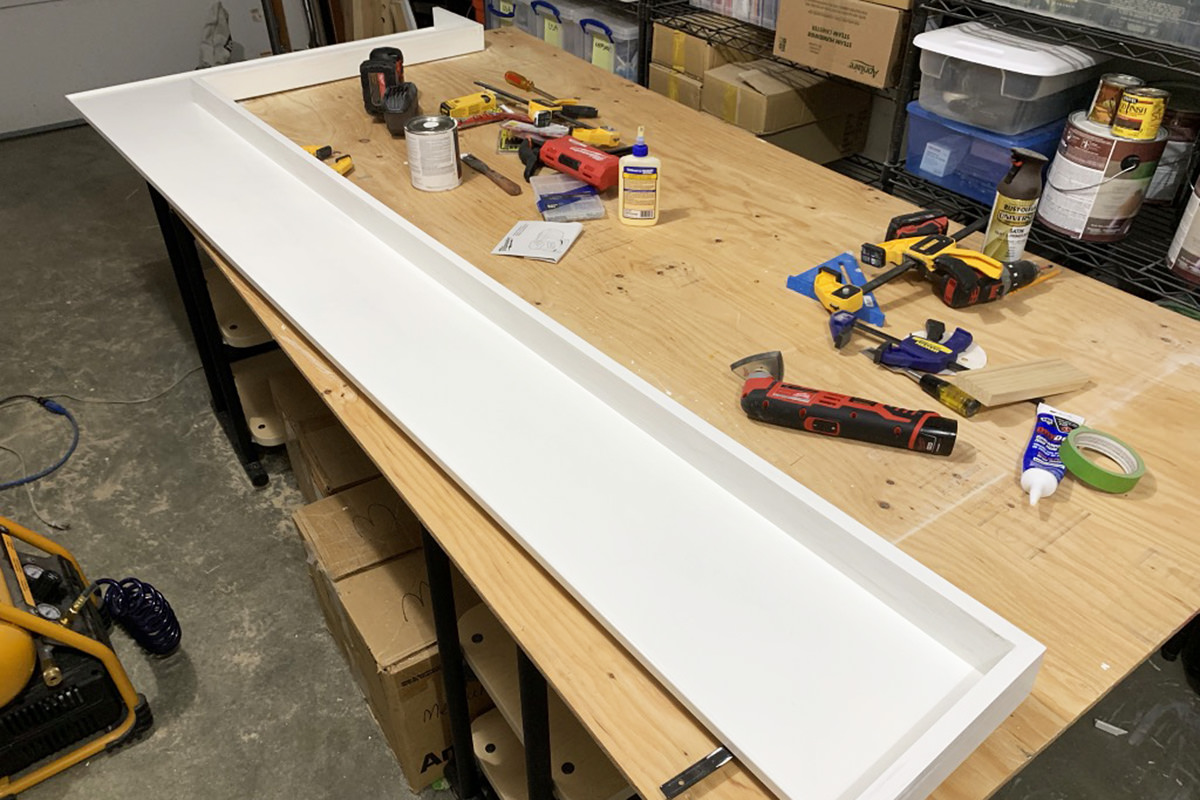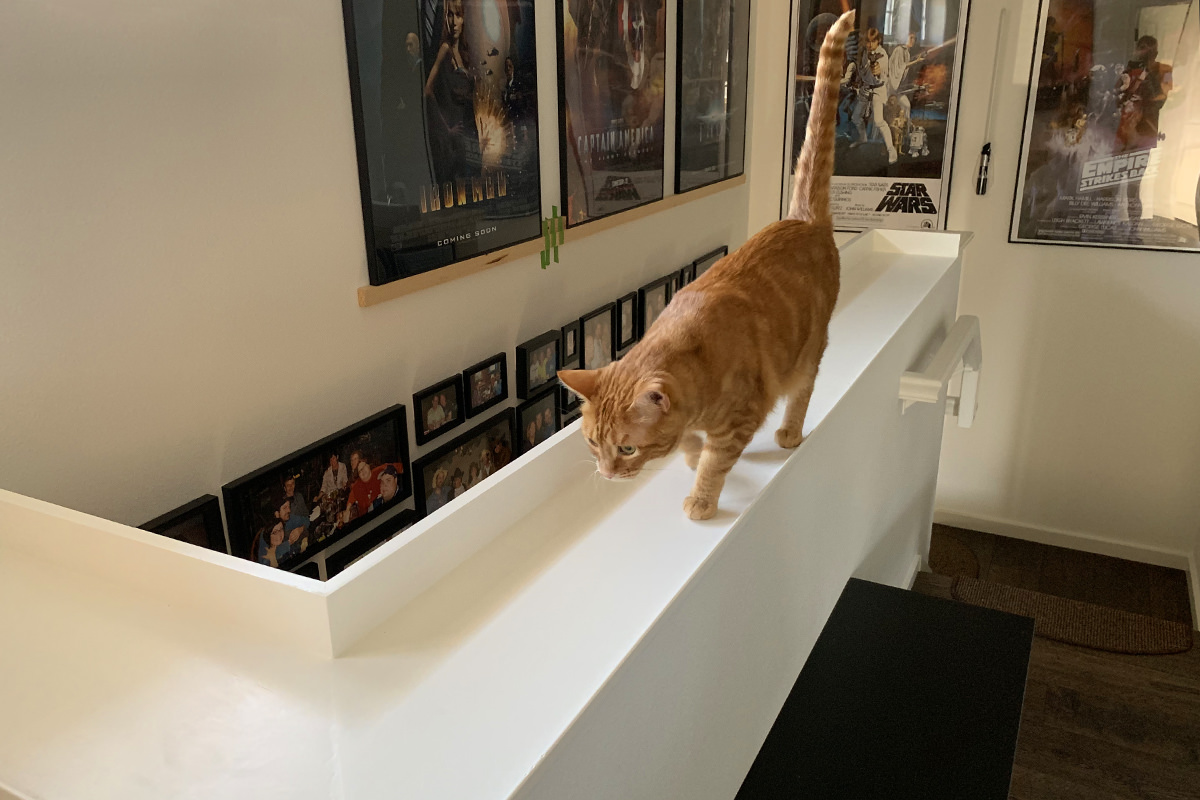 To make it more comfortable for him, I put carpet on the top. And he loves it. Many nights he will sleep on it because he can stretch out and be comfortable...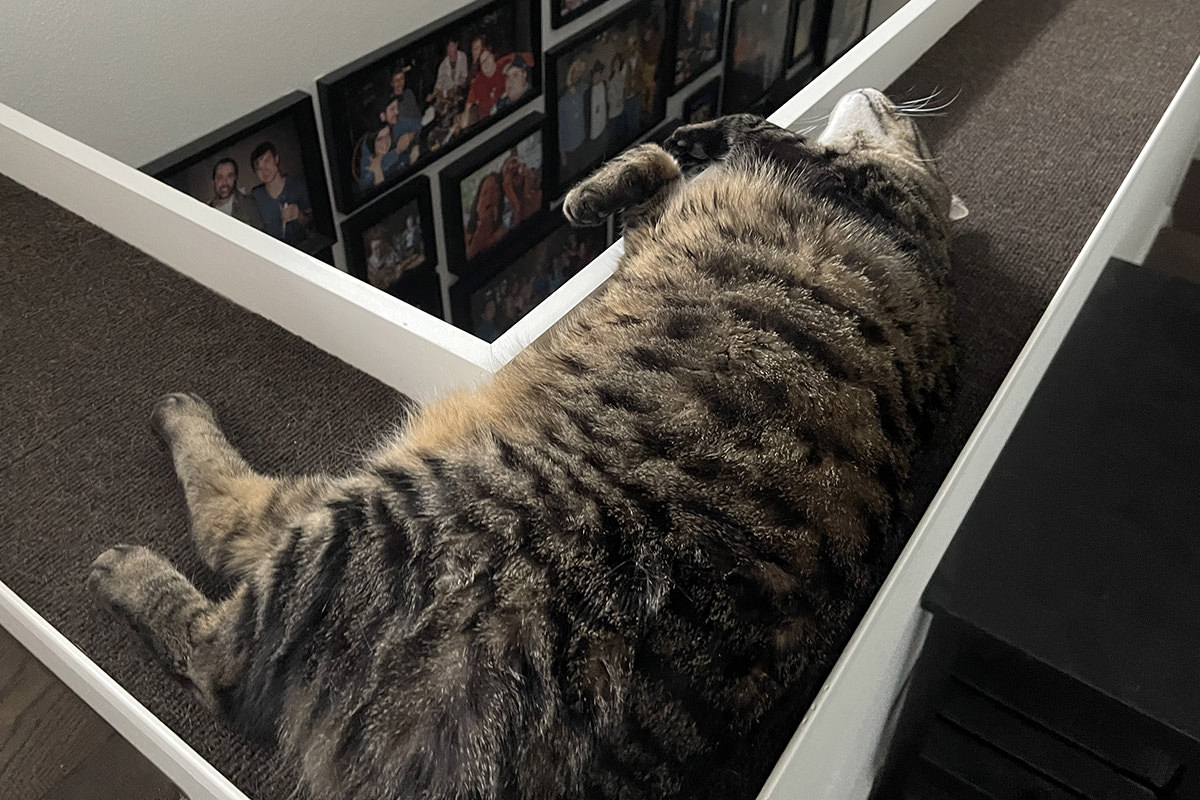 But the thing about carpet is... Jake makes no noise when walking on it.
This morning I was working at my desk even though I'm more comfortable working on the couch or in bed (my new, low-level iMac with Apple's M1 chip is far faster than my top-of-the-line MacBook Pro with an Intel chip). I was so absorbed in what I was doing that I had no idea Jake was sitting on the stairwell tray... just staring at me while I work! I was thrown into shock when I noticed and nearly fell out of my chair. But Jake just continued to stare at me...
It's like when we're racing downstairs because it's breakfast time. Sometimes Jake will be barreling down the stairs ahead of me and all of a sudden just... stop and sit down. I very nearly trip down the stairs trying to halt my downward momentum, and I just don't understand why he would be doing this. Am I going to slow and he wants to mock me by resting half-way down or something?
My cats will be the death of me. It's just a matter of timing.