Other than the plane rides back and forth which, in themselves, are actually fairly safe considering that everybody is masked except to eat and the air recirculation is top-notch, this trip is relatively low-risk. The beach is wide open with fresh air circulating in the wind, and Hawaii is taking COVID seriously. Eateries and shops are at 50% capacity and, in a couple days, you'll even have to provide proof of vaccination in order to step foot in a restaurant.
Tonight we had dinner at Mick Fleetwood's restaurant on the rooftop which was socially-distanced, open-air, and quite nice...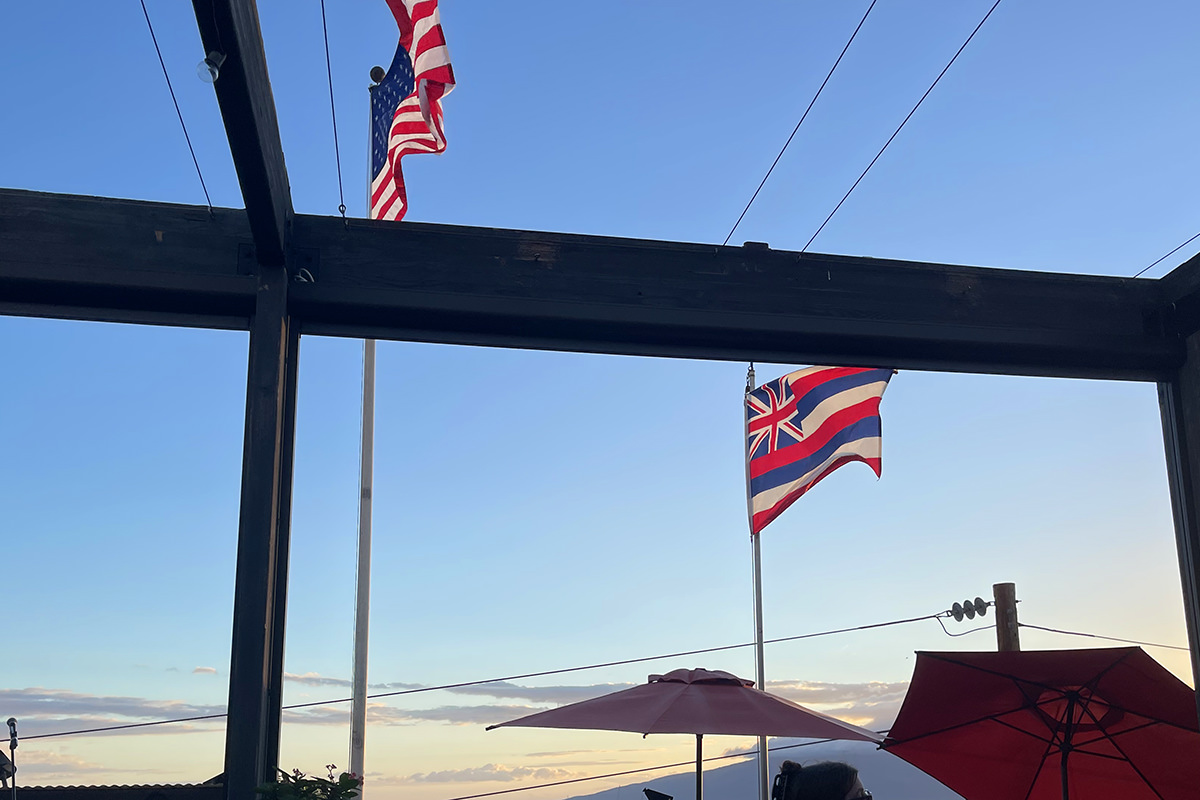 It seemed an acceptable risk.
As was ordering a salad, despite the number of salmonella outbreaks that keep happening with our lettuce supply.