This morning I hadn't gotten as much sleep as I had wanted... again... but now that my days are running short, I decided to wake up and walk the beachfront anyway. It's nice in the mornings when there's only a couple people around...
Today was when the proof-of-vaccination requirement went into effect in Maui County. We decided to take advantage of it by heading into Lahaina for luch at Cheese Burger in Paradise. Turns out we needn't have worried. Like everywhere else, restaurants had taken out every-other-table for a 50% cap... plus we got a window-front table...
I brought my mom along to Hawaii a number of times on my work trips because it didn't cost me anything. Cheese Burger in Paradise was one of her favorite places in Maui, so we went there multiple times...
I guess it's nice to eat there now since I have such fond memories of the place... but it's also rough, as you can imagine, since she's not there.
Lahaina was lovely, as usual...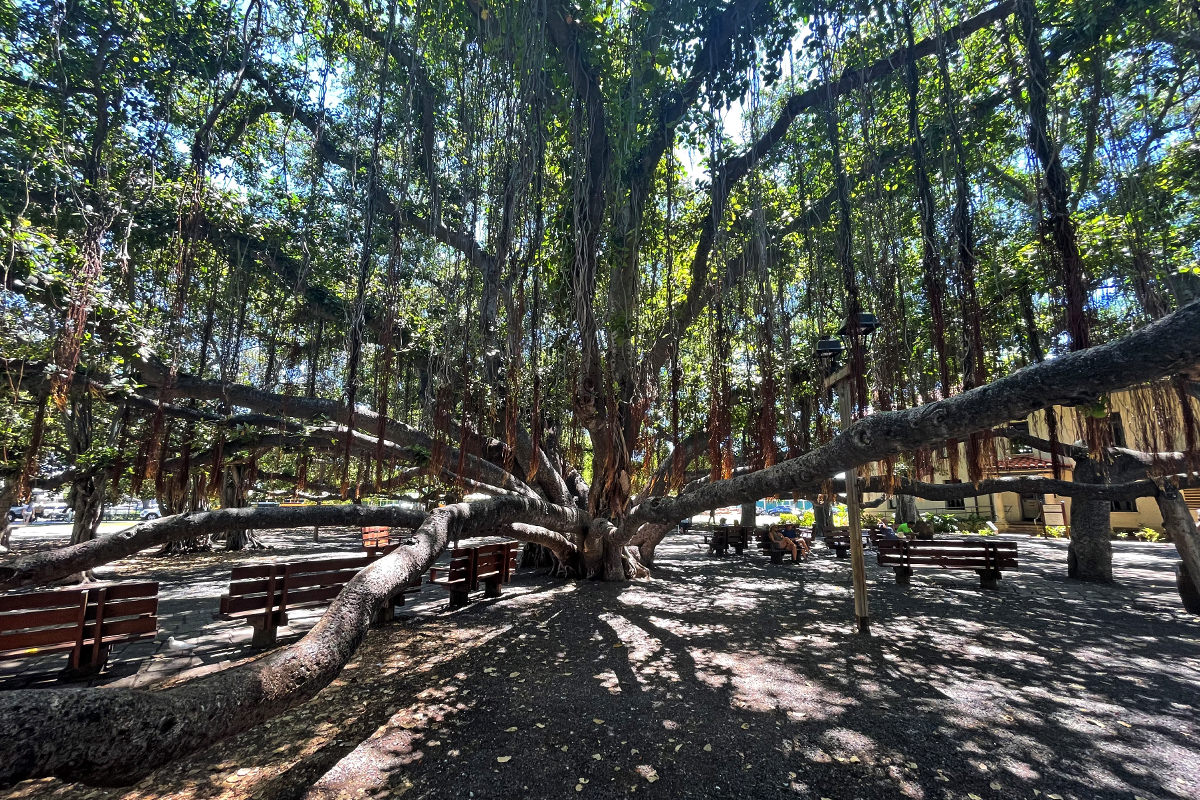 Another day down. And only one more day left.