Jenny is pretty much back to normal after my leaving for a week.
Jake, on the other hand, is still stuck to me like glue whenever I'm home. The only thing that will pull him away is if he wants to eat or poop. Or his sister distracts him enough.
When Jake hears the door open, he comes running down the stairs at top speed to say hello. And sometimes he brings me a gift... like Peeps Bunny...
Jenny will just stay put and wait for me to come to her. She's a princess like that...
Surprisingly, Jake never gets bored hanging with me. He'll find a way to keep himself occupied... usually giving himself a bath... but sometimes chewing on my clothes or whatnot...
And occasionally doing his best to get his head stuck in my Cheetos bag...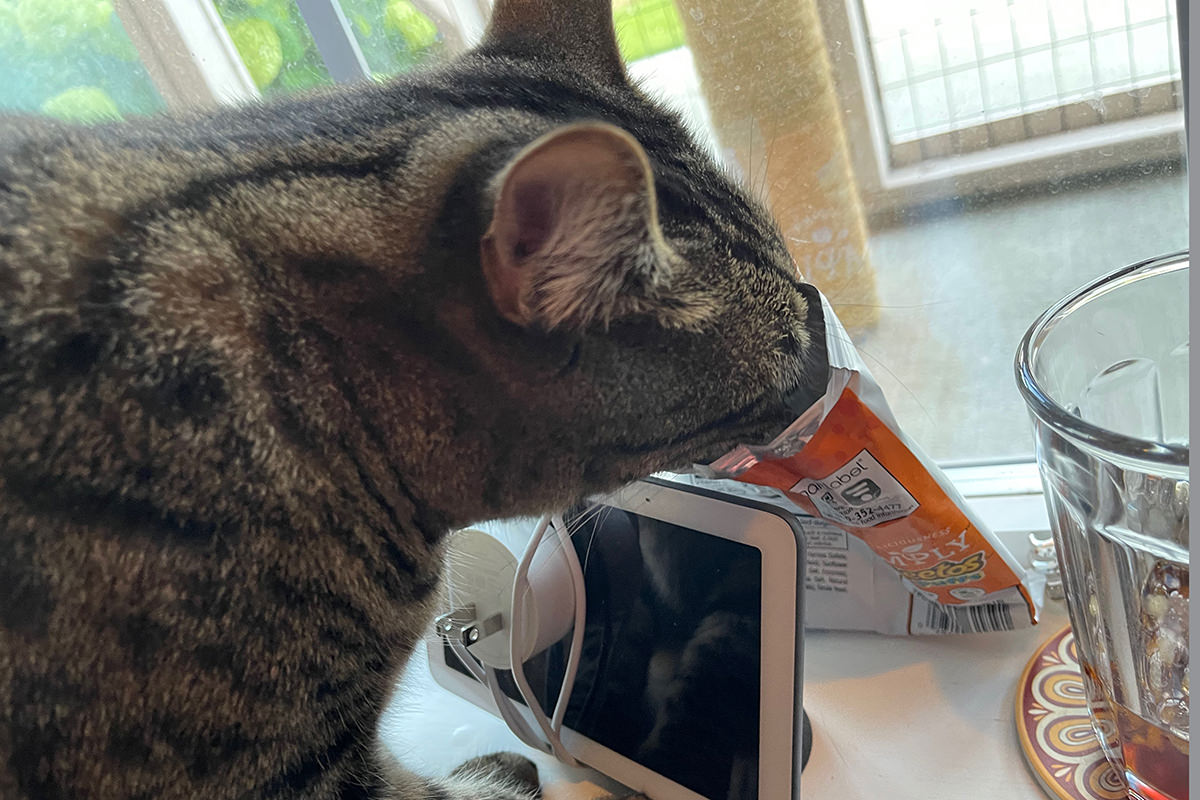 Because some things never change.