When I first started reading comics in the late 1970's it was nothing serious. Just some old issues that ended up and my grandparents' house (probably from my grandfather's barber shop). It wasn't until 1979 that I actually started buying them and collecting them. In the beginning, it was mostly DC Comics... Batman, Superman, Flash, Green Lantern, and the Legion of Super-Heroes. I did pick up an occasional issues of Spider-Man though. Which is how I became familiar with Marvel's What If...? series. The issue that got me? What If... Spider-Man Had Rescued Gwen Stacy? (as opposed to what actually happened in the comics... Spider-Man's girlfriend dying)...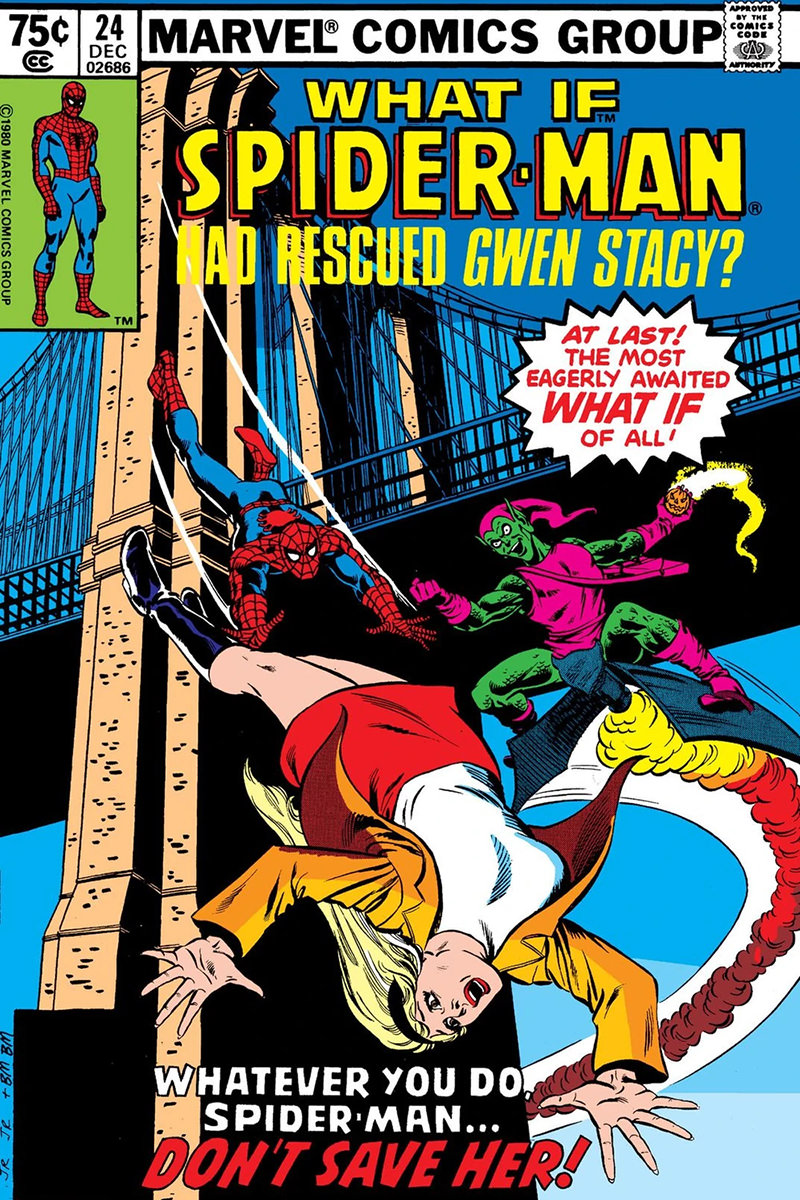 Hosted by Uatu the Watcher, What If...? speculates on how the entire Marvel Universe might be be changed if one thing were to happen differently. What if Loki had found the hammer of Thor? and What if Dr. Strange had not become Master of the Mystic Arts? and What if Doctor Doom had become a hero? and so-on.
The quality of the stories varied wildly, so I was only a sporadic reader... usually only picking up issues when they were about a character I liked.
Fast-forward to today, and What If...? has come to the Marvel Cinematic Universe in the form of an animated feature on Disney+. It feels authentic, because so many of the characters are voiced by the original live-action actors. In the first episode, What If... Captain Carter Were The First Avenger?, Peggy Carter becomes Captain Carter because she chooses to stay in the room where Steve Rogers was being infused with the super-soldier serum instead of leaving. This one event cascades until we don't end up with Captain America... but Captain Carter instead...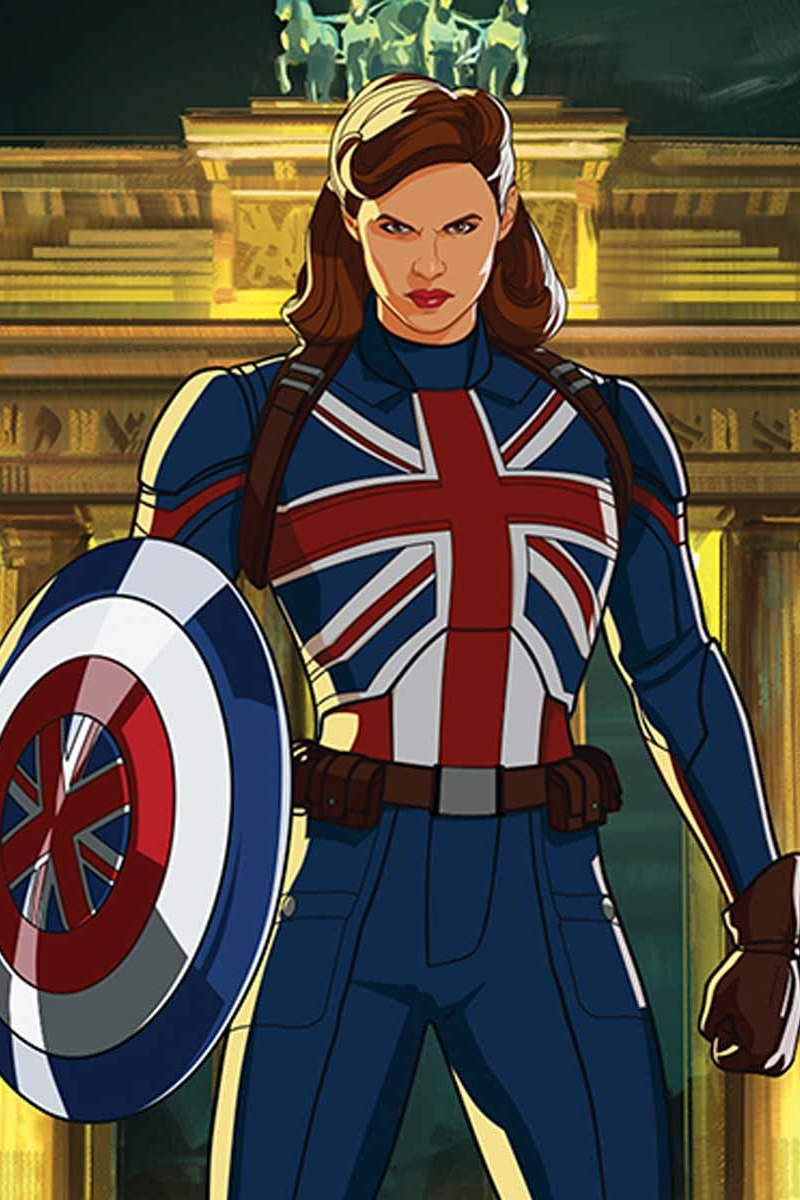 Captain Carter is voiced by the original actor Hailey Atwell. Along for the ride is other original actors Stanley Tucci (Dr. Erskine), Dominic Cooper (Howard Stark), Neal McDonough (Dum Dum Dugan), Toby Jones (Zola), and Sebastian Stan (Bucky Barnes). Which is incredible, when you think about it. But then there's Steve Rogers, who is not Chris Evans, but instead some other guy. Not so incredible. Having Ross Marquand as The Red Skull is half-way cool, because he did play Red Skull in Avengers: Endgame... but it was Hugo Weaving who originated the character in Captain America.
In any event, the voice cast is exceptional, as you'd expect.
The animation is beautiful. It's quality stuff that looks gorgeous in every scene. Alas, they're using some kind of "flow-motion" to "tween" the frames (in order to make things appear smoother) which causes some weird voice-sync issues when viewed in close-up, but is otherwise fantastic. Money was spent...
It's positively thrilling to see Chadwick Boseman's voice coming out of T'Challa (one last time, alas) and Chris Hemsworth's voice coming out of Thor. And more than a little of a let-down when character voices are recast. I understand scheduling conflicts and such... but come on. They can literally set up a recording booth anywhere so an actor can take an hour out of their day to do lines. So why wouldn't they get all the originals? Unless people like Chris Evans didn't want to do it, which is even more inexplicable. I mean, Steve Rogers wasn't a huge part of this first episode. He probably could have knocked his lines out in 20 minutes and donated the money to charity. But... it is what it is, I guess.
Judging by this first episode, I'm going to enjoy the heck out of this series. Just like the comics, it's fun to see "what might have been" had one little thing happened differently.
Next episode is What If... T'Challa Had Become Star-Lord? And who wouldn't want to see that?