I am not home for today's Caturday... I'm at the airport!
It is very, very strange to be at the SeaTac International after so long. Pre-pandemic I was here twenty times a year... then there was nothing since November 2019! I'm not here to travel, alas, but to go to my TSA interview for renewing my Global Entry card. Really wish I could have done that via Zoom, but every effort to make a Zoom appointment failed. So I had to take a 2-1/2 hour drive over the mountains instead.
In other news... Jake has suddenly realized that the alarm that sounds for breakfast and dinner comes from the Alexa speakers.
I know this because now when he's hungry in the morning and wants his breakfast, he no longer bugs me... he is wanting to bug the magical box where the alarm sounds. Apparently so he can convince Alexa to chime earlier or something...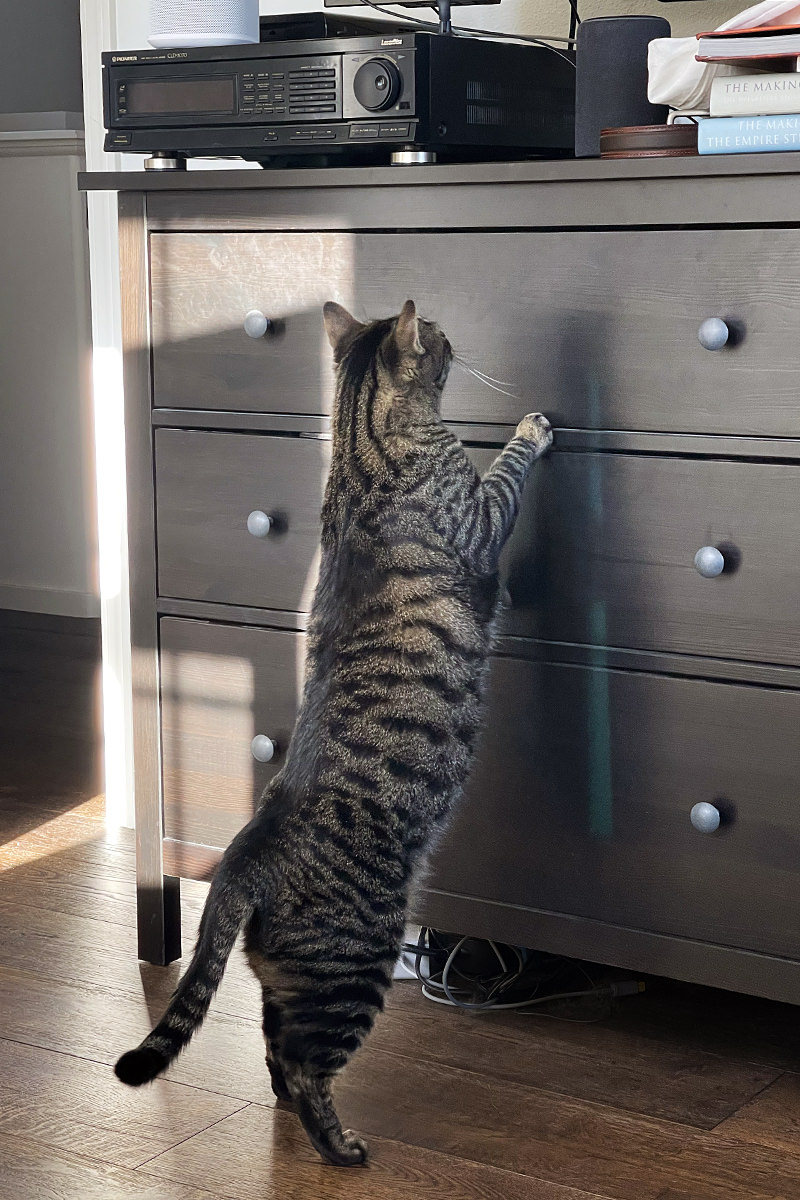 He's done this three times this past week. Patience is apparently not something Jake feels like dealing with when food is on the line.
In other, other news... bring cats...
Here's hoping that my cats are having fun without me back home.