Despite the fact that Jake is the one needing to lose weight, it's Jenny that's always begging for food. And nothing gets her excited faster than seeing me head towards the kitchen, because... for whatever reason... she thinks that means I'm going to feed her. I almost never do that because I don't want her trained to be begging for food.
Last night after their dinner was over, I went to the kitchen to load the dishwasher and clean up. She sees this and immediately runs to sit and stare at me. After 5 or so minutes she gives up and walks away. A few minutes after that I get a glass of water to refill their water fountain. She notices and comes running over at top speed. She watches me fill the fountain. She hops over and looks to see if I put food in her bowl. She then howls... and I mean HOWLS... when she sees that I haven't.
I can only guess that she was screaming NNNNOOOOOOOOOO!!!
The rest of the evening was pretty awkward, if I'm being honest.
Jake has been doing better, but he's still being awfully clingy, hanging with me every morning...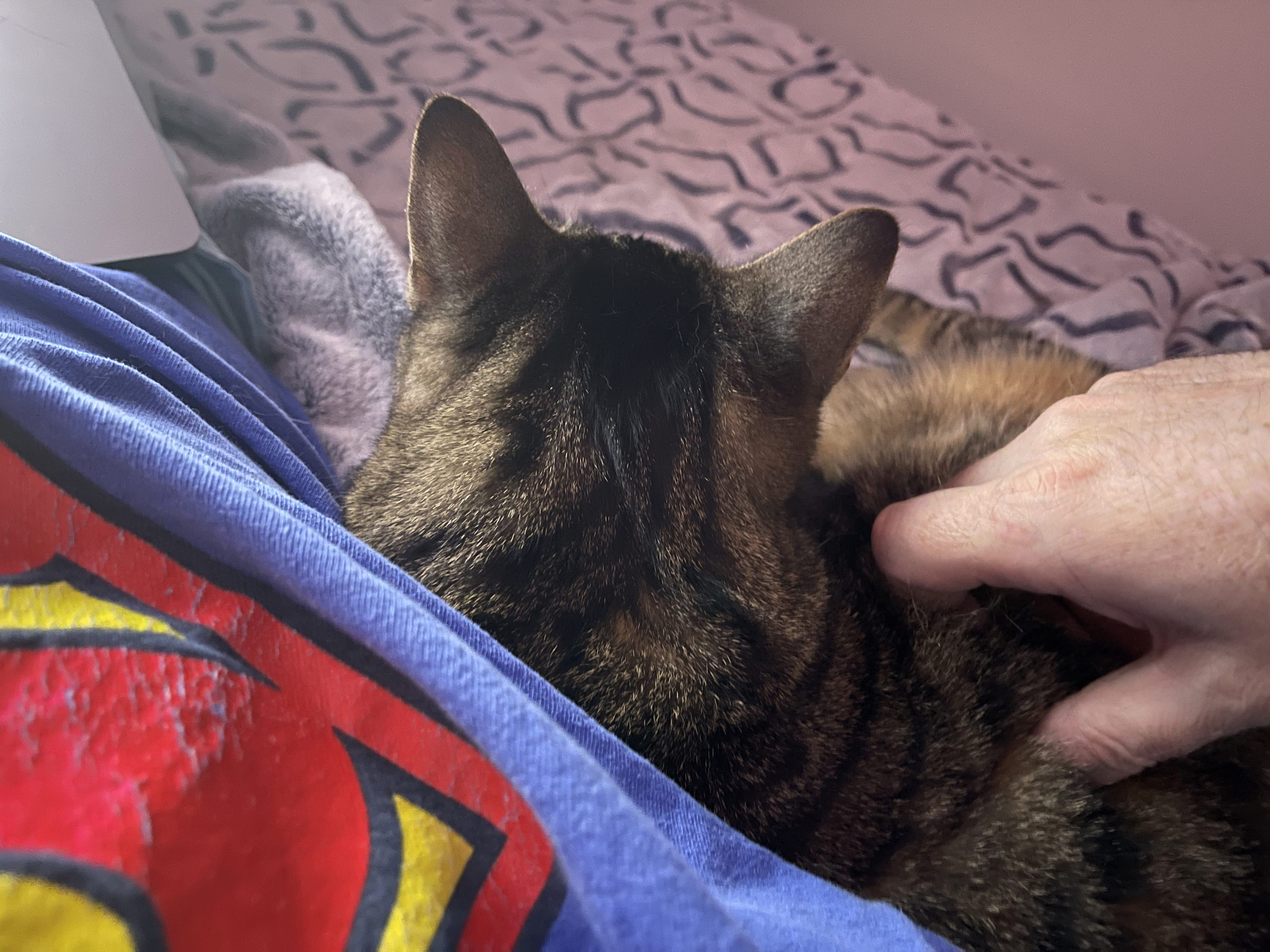 He's still weird though. A couple nights ago I heard him crying his little lungs out. It sounded serious, so I dropped everything and tracking him to the guest bedroom. He had jumped up on the desk and apparently was afraid to jump down. So I moved a chair over, then put some jeans on it so he had a soft landing spot. He looked at the chair, then jumped BESIDE it rather than ON it...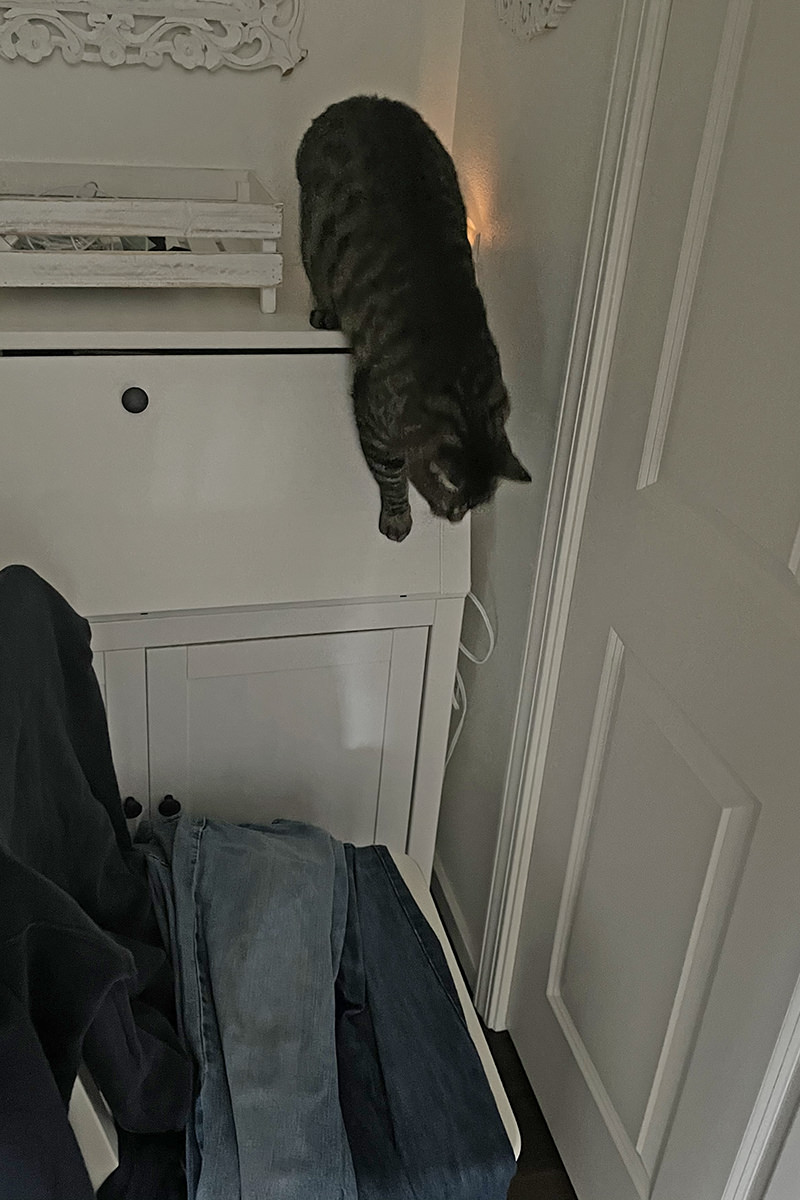 I mean... it worked... but seriously, Jake?!?
Probably still traumatized since Jenny chased him off the cat tree a while back...
Poor Jake. He conveniently forgets that he was chasing her around the house first.
And in other Jake news... earlier this week I could not access my home file server from the office for some reason, so I had to come home to get the assets I needed. Before settling into work, I grabbed a couple slices of bread and butter to eat. Then proceeded to drop a slice on me, which sent me scrambling to the kitchen for a towel. This is what awaited me when I got back to my computer...
Not a great day to be me, clearly. Oh well. Maybe that butter will help curtail any hairballs he felt like puking up?