When I got my cats, they were inseparable. They would hide together, play together, sleep under the couch together, sneak out to eat together... there was not a single minute that they spent apart. Part of this came from them being rescues that were scared shitless of anything and everything. Over a long period of time I was eventually able to gain their trust, but I was so worried at the beginning that I actually planned for them never wanting to be apart.
One of the first purchases I bought was a dog bed. I figured that when they eventually grew up that they would outgrown sleeping in the cat bed together. Eventually they were able to spend time apart without problem, and the dog bed sat empty. Jenny occasionally slept in it, but it went largely ignored.
Until this past month.
Jenny started sleeping in it all the time. And, of course, once Jake saw that his sister had something she was enjoying, he just had to have it as well.
So now they take turns crashing in it. Or, if you're Jake, crashing out of it...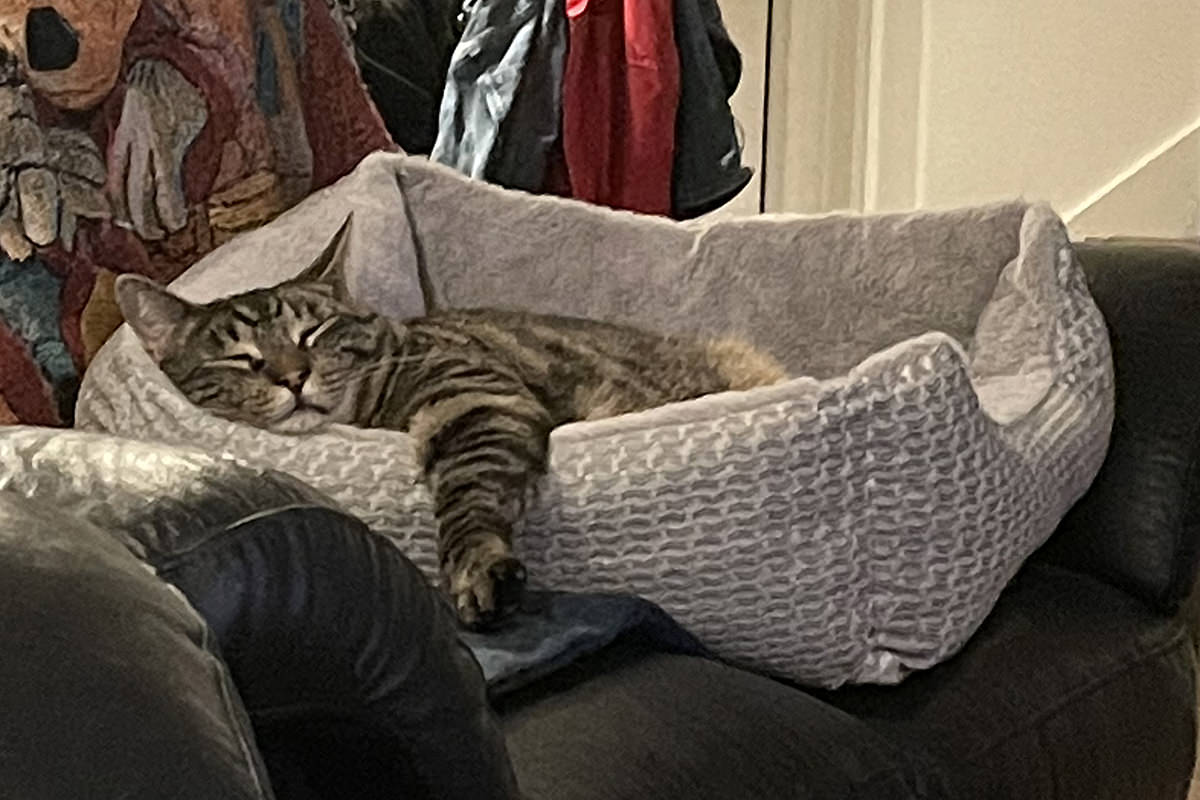 Not that Jenny's immune. For some strange reason, she's started sleeping in the thing riiiiiiiiight on the edge of the couch...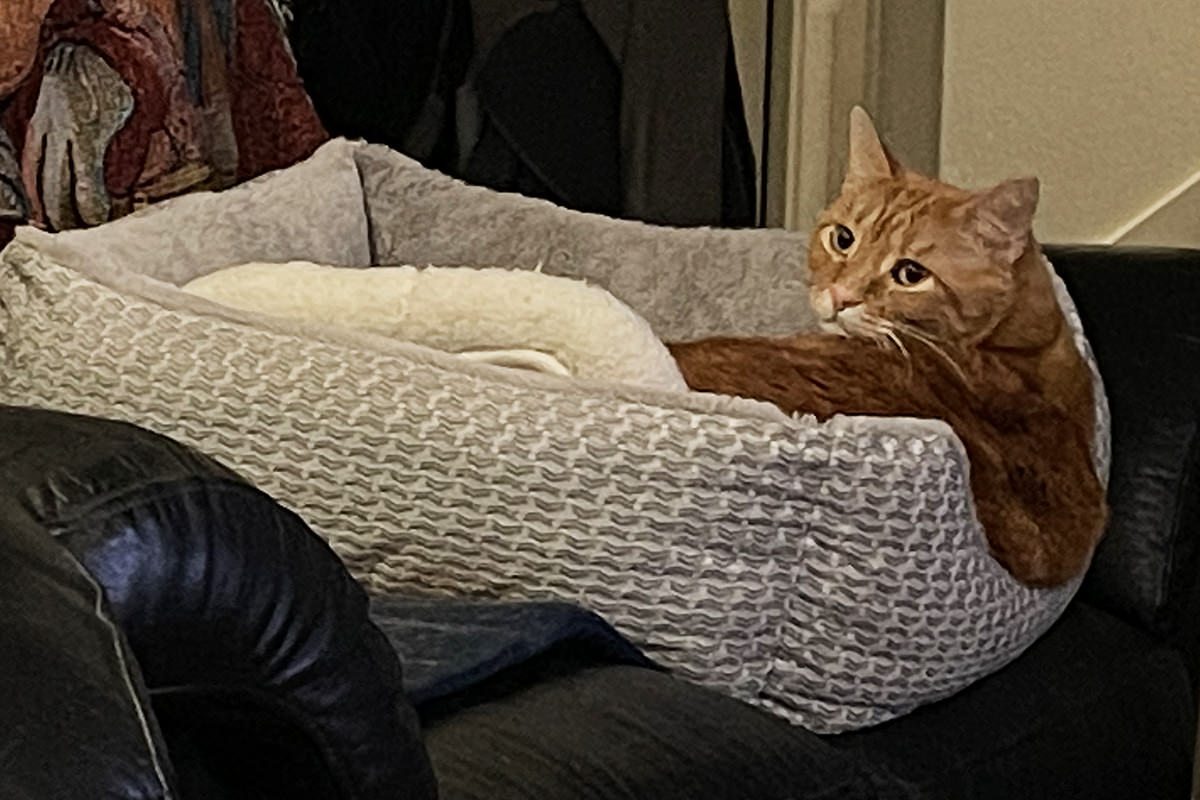 AND THEN... I looked up a couple evenings ago and saw this...
Now, finding them sleeping together is not impossible. I was treated to this sight just a couple weeks ago...
But I had never seen them together in the doggy bed. Needless to say I had to get up and investigate further...
So sweet!
Tonight Jake has laid claim to it all by his lonesome again, however. He's watching television with me all comfy-like...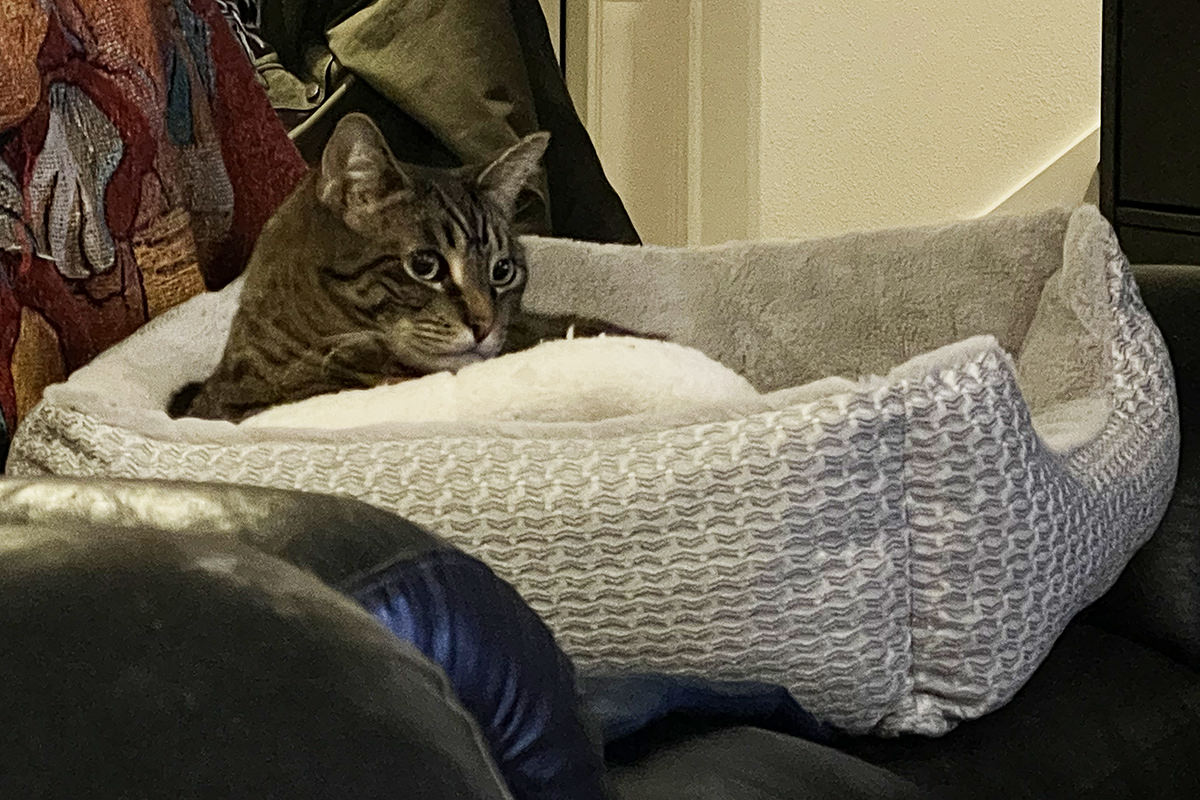 I was a part of a holiday gift exchange. As what has become a tradition, my cats end up getting gifts as well. This year it was these adorable "Baby Yoda" (Grogu) ornaments filled with catnip...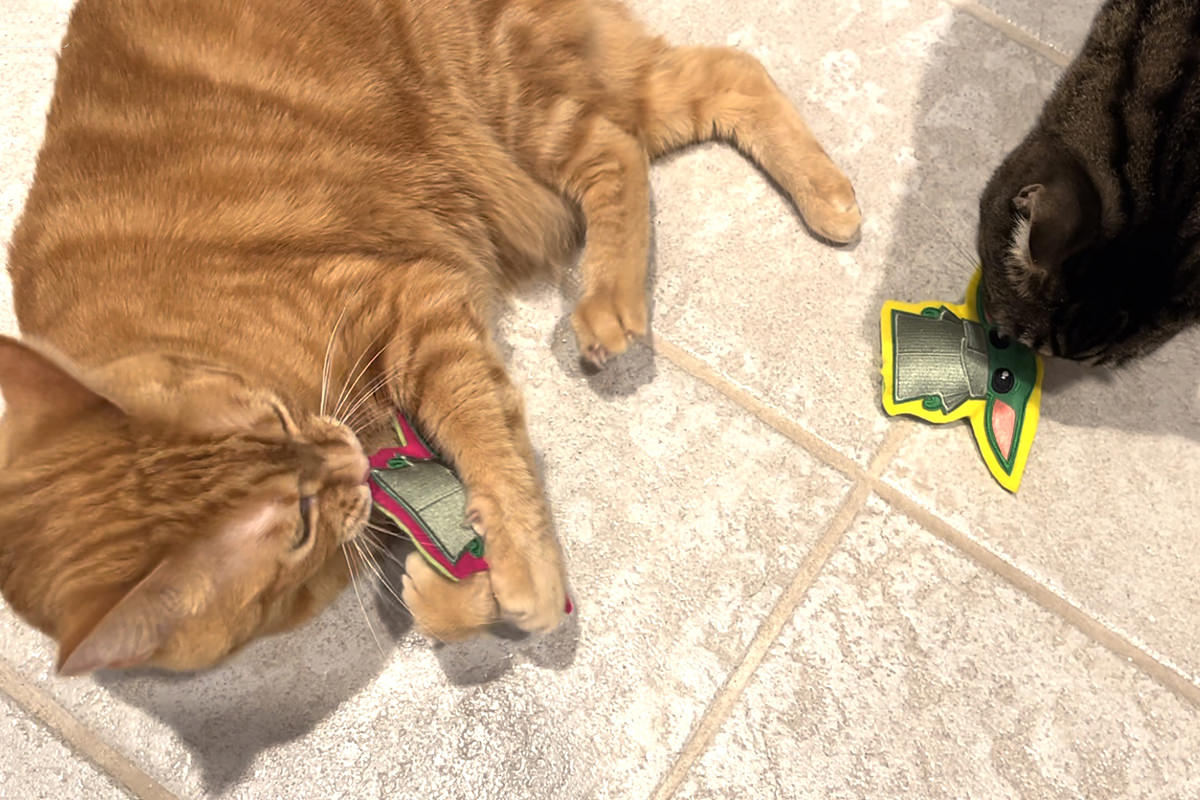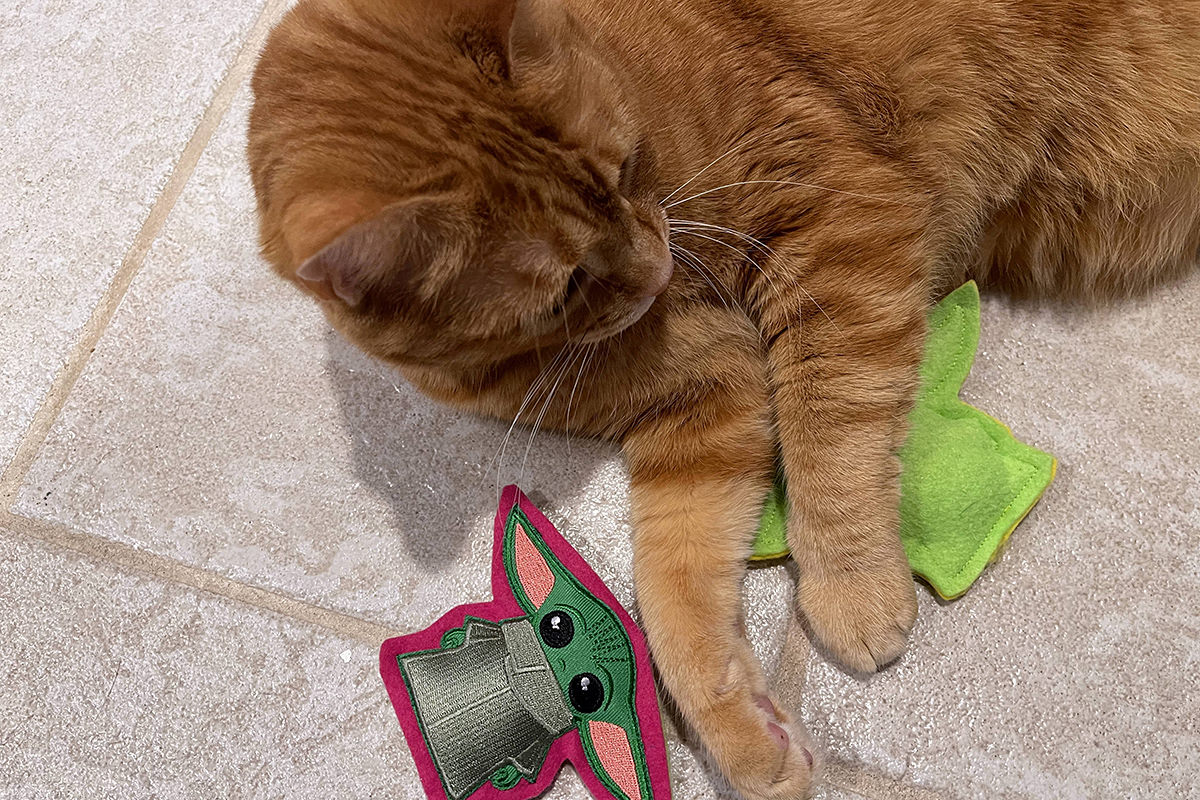 Jenny really goes nuts over the things...
Not surprisingly... Jake, of course, still only has eyes for Mufasa. Other toys come and go, but his stuffed lion is always the favorite.