For whatever reason, my cats have started getting all anxious and agitated when the Alexa alarm goes off for their feeding. This morning Jake was wandering around in circles... Jenny was fretting and pacing... then Jake started squawking as I was dishing up breakfast which encouraged Jenny to start making those nervous meows she makes when she's frustrated.
Other than that? The cats have been pretty chill. Mostly because they have warming pads to sleep on...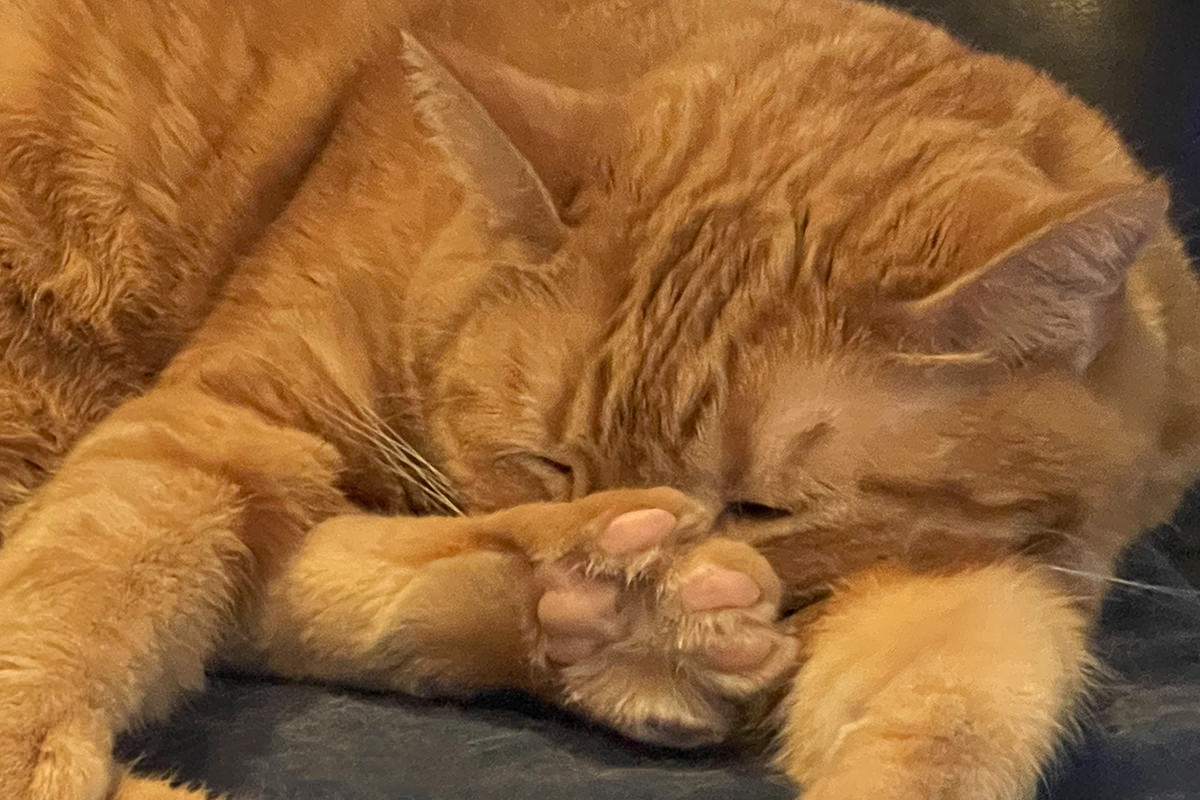 Or stealing my heating pad...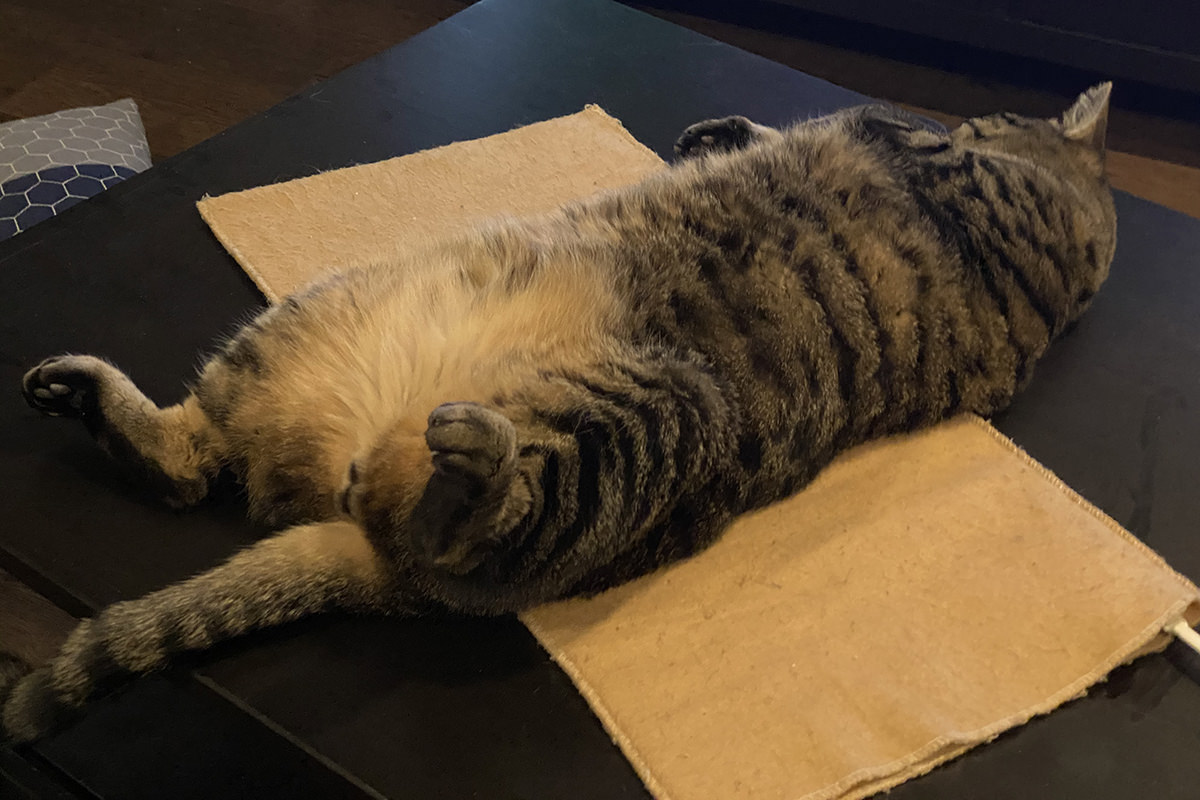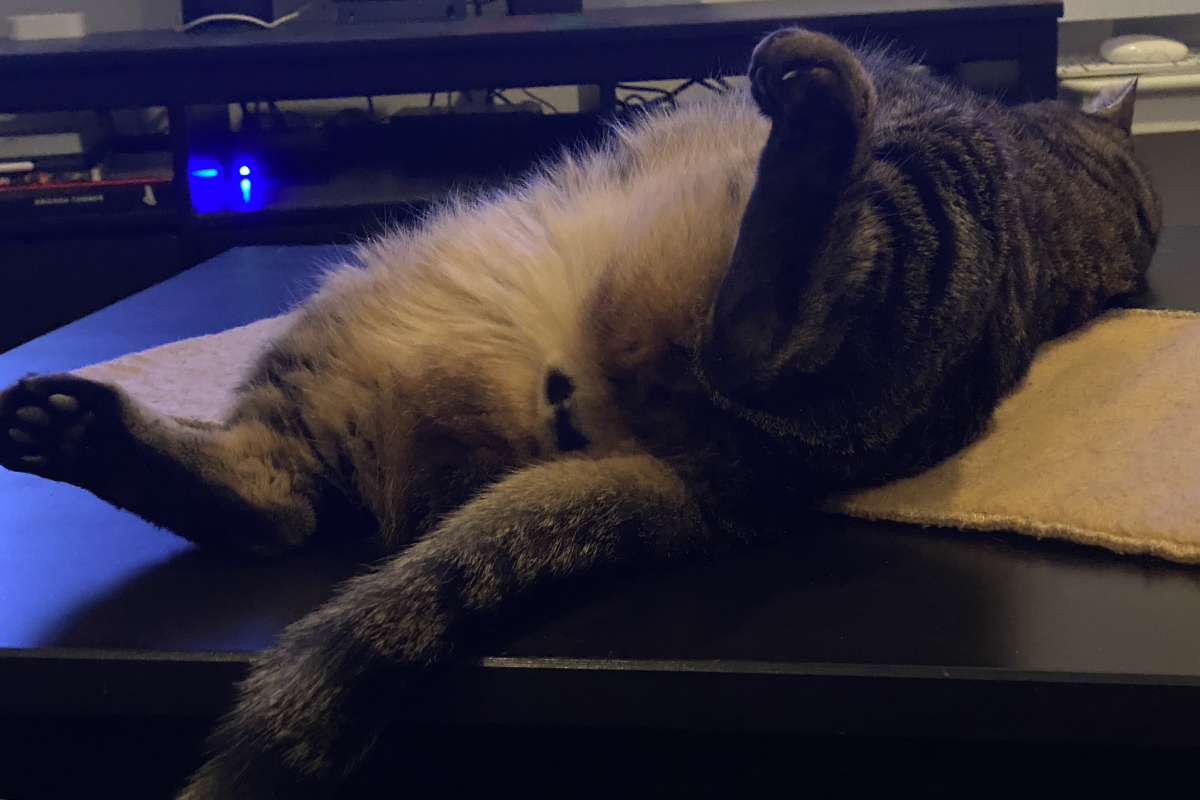 How cats manage to sleep in the positions they get into is a mystery.
I was wrapping up some presents last night so I can get them sent out, only to have Jake drag Mufasa onto the table and lay across the wrapping paper box. I can only guess he was trying to help, but all he did was put off the task fifteen minutes while I waited for him to get out of the way...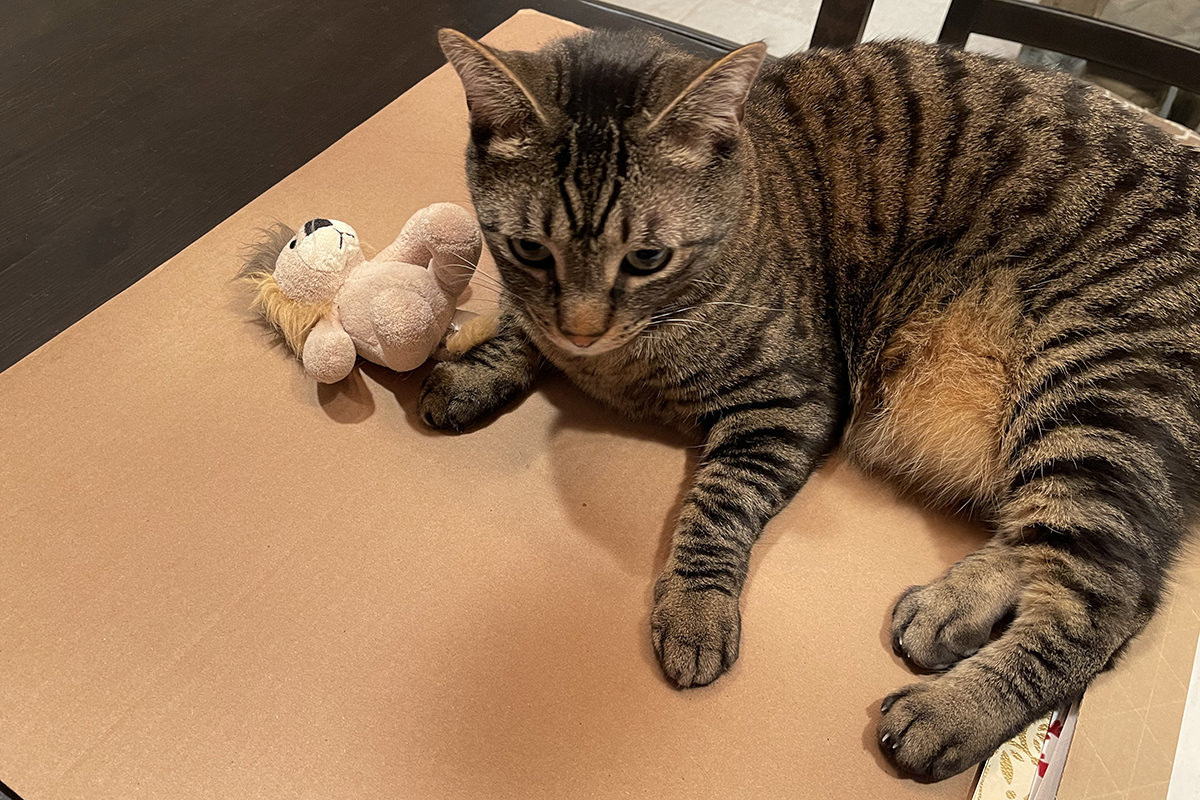 Which he did... when he joined Jenny on the cat tree to watch television...
Mufasa was left behind. Which means Jake will be walking around crying while looking for his favorite toy because he always forgets where he had it last.