Lockdown isn't boring when you have cats!
This morning while I was getting out of the shower I heard a "whomp! whomp! whomp!" I was pretty sure that it wasn't ghosts, so the only explanation was that Jake or Jenny had found something new to entertain themselves. As I was getting dressed, I heard it again... "whomp! whomp! whomp!" When I ran out into the hallway and didn't see anything, I looked down the stairwell and saw this...
Well, obvious that innocent little face wasn't capable of getting into any trouble, so I was at a loss to explain what happened. Until I was walking downstairs and noticed this...
Apparently Jenny is back to redecorating.
And speaking of Jenny...
If you've ever wondered the look you get when you administer butt scratches wrong, this would be it...
Fortunately I seemed to be able to do belly rubs correctly...
That's better!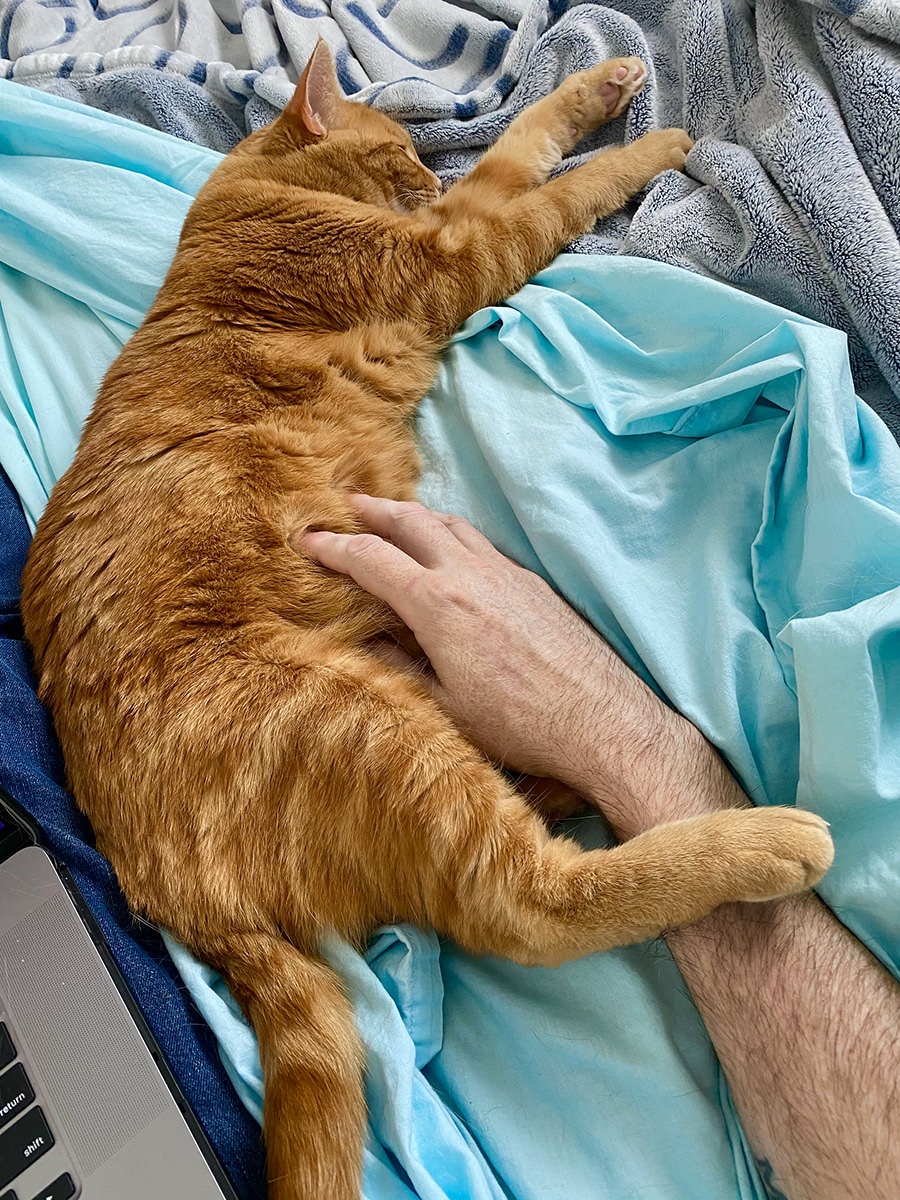 Now I guess I should go straighten all the posters in my stairwell and see how long they stay that way.