I've written about how Jake crawls all over me while I sleep but, by some miracle, I don't wake up. I say "miracle" because I am a light sleeper.
But it doesn't work the other way around.
Probably because he's (relatively) small and I'm (relatively) big, so me bumping into him is quite a bit different than him bumping into me. Poor guy, I woke him up a half dozen times last night. Here he is wide awake after I rolled onto my side and ran into him...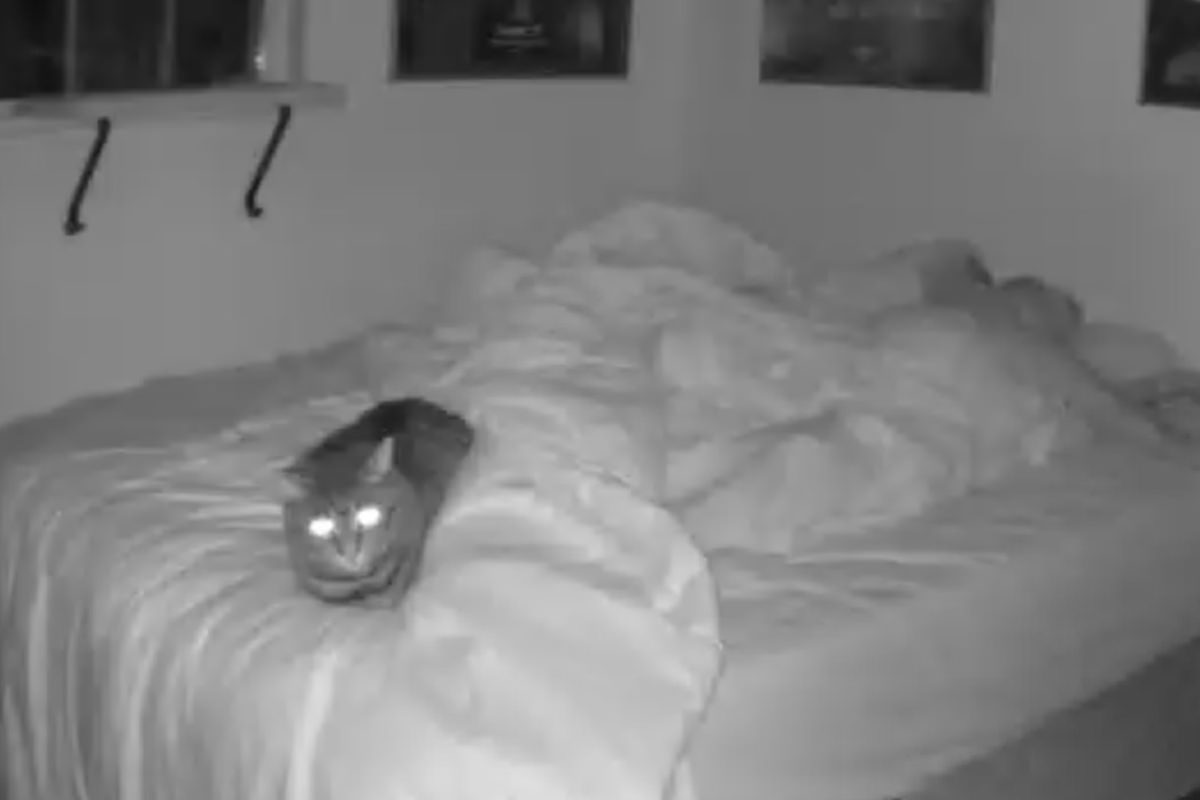 But that wasn't bad enough. I was exceedingly restless and was pushing the poor guy around all night...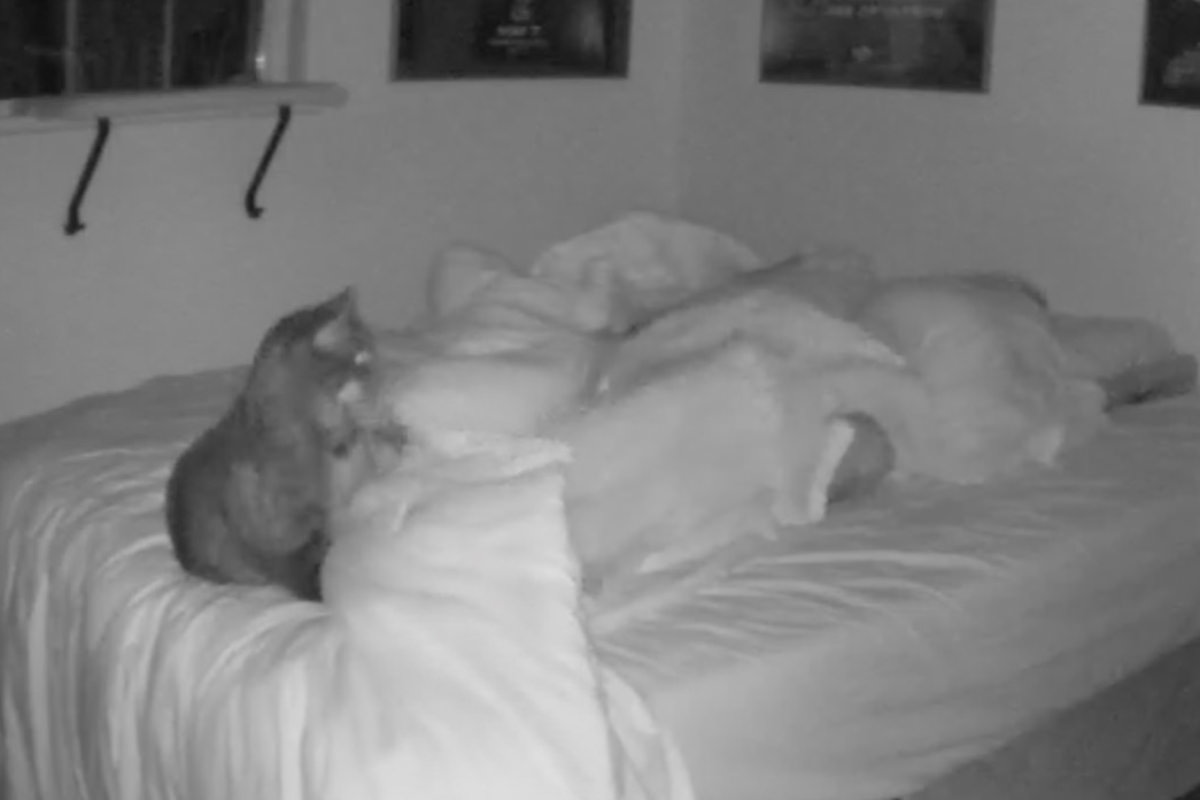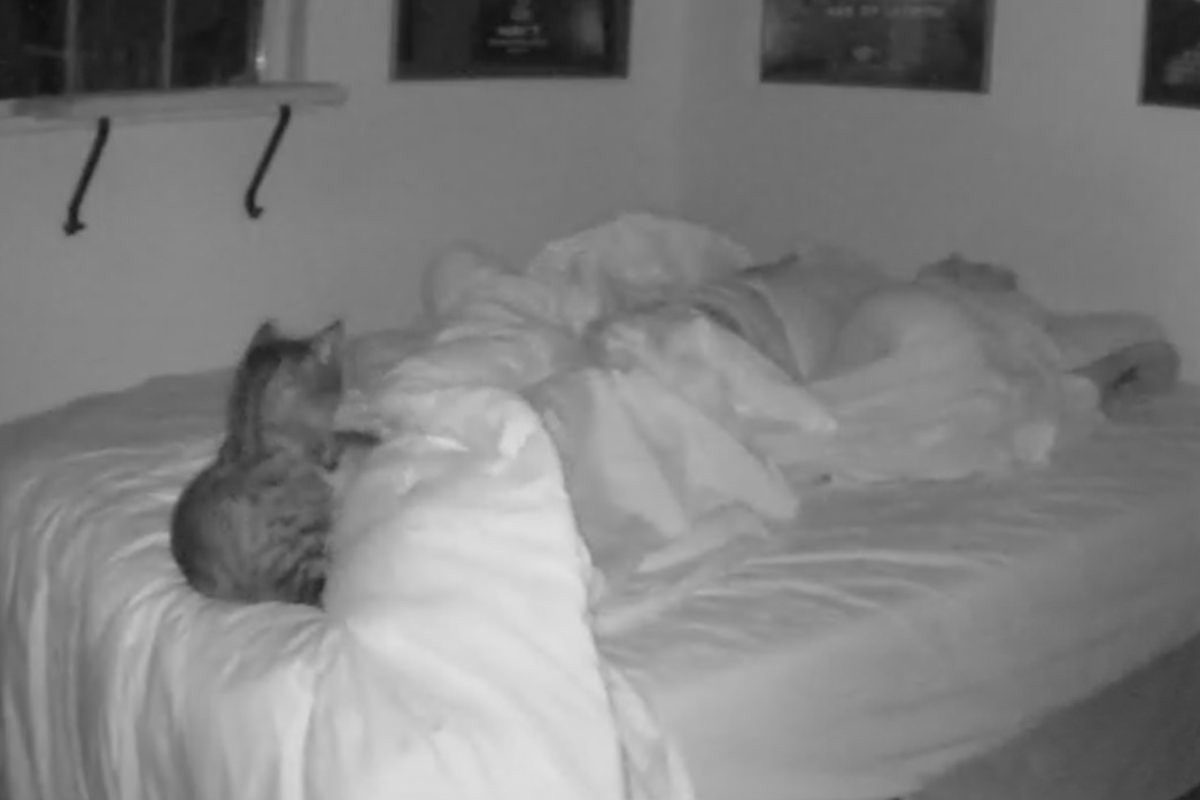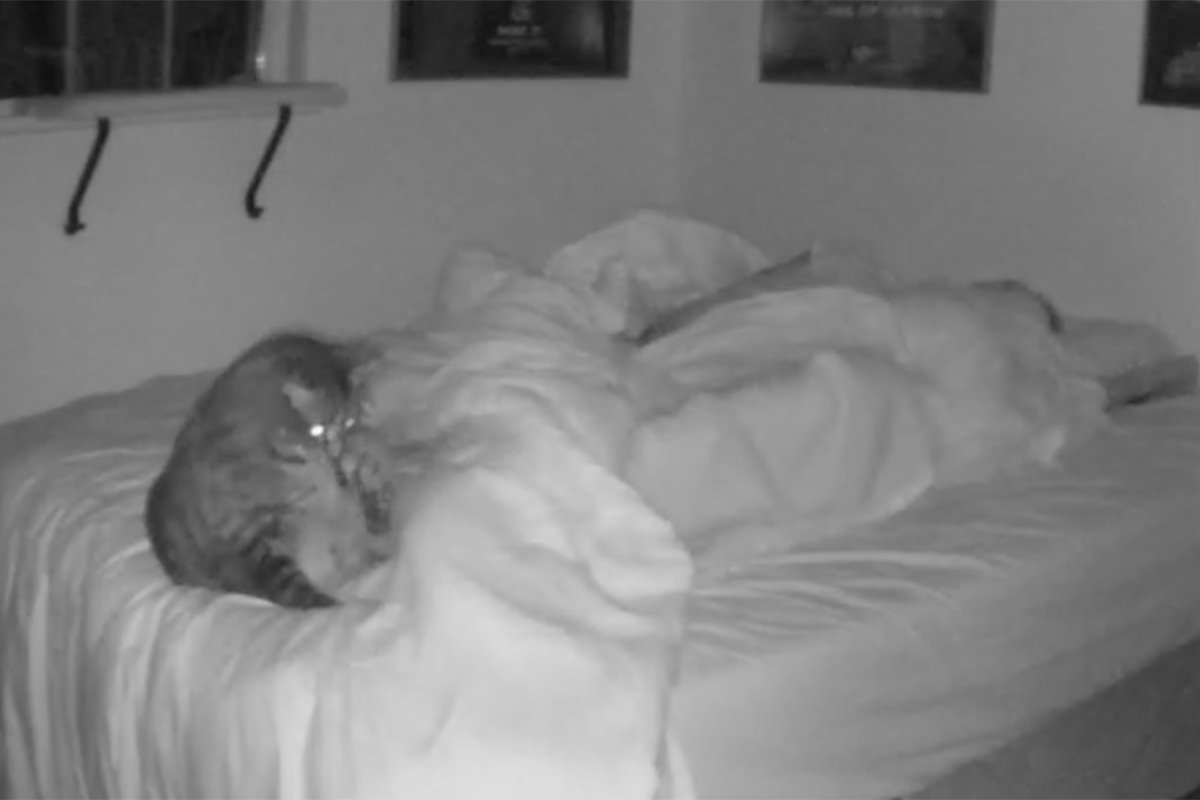 He looks like a Weeble. Just look at that face. He doesn't know what happened...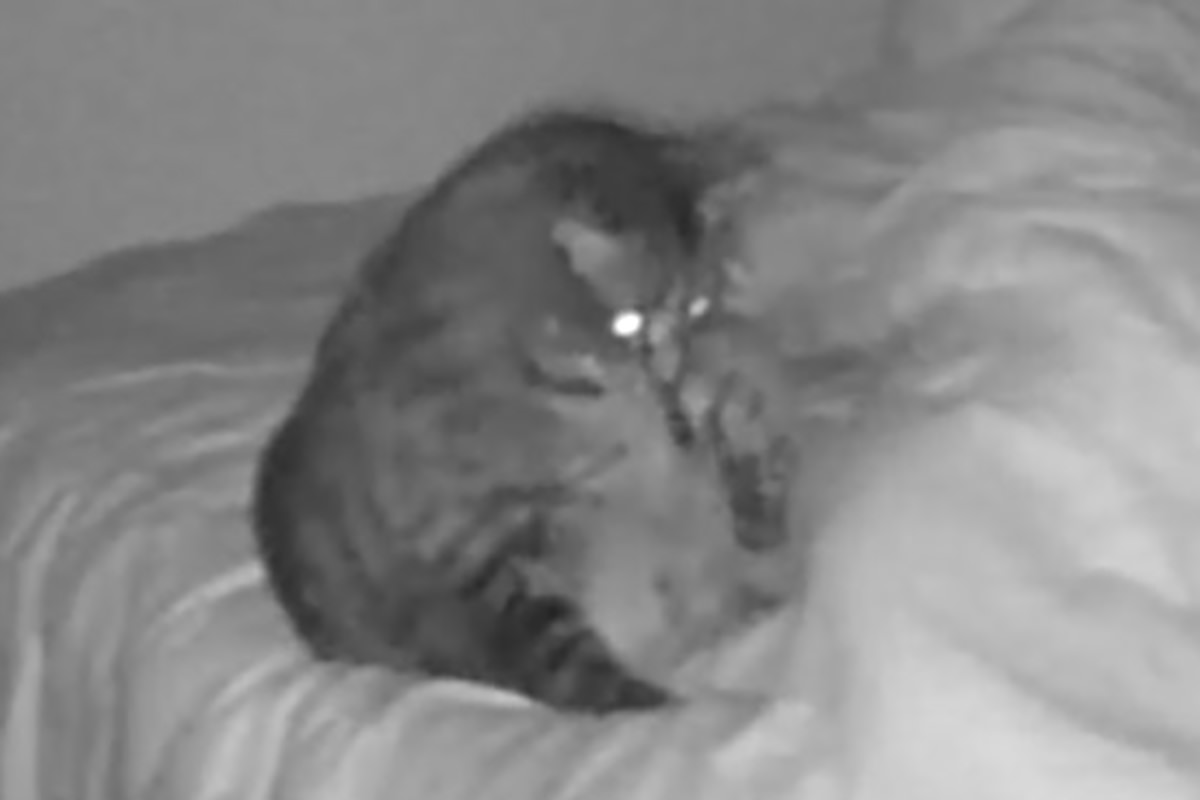 But does he go find a calmer place to sleep? Nope! Curls right back up against my legs.
I'd feel bad, but he sleeps all day long while I'm slaving away at work, so I'm sure he's all good.