Happy International Cat Day, everybody! Though when it comes to my cats, EVERY DAY IS INTERNATIONAL CAT DAY so it's nothing special in my house.
I spent my early morning of the day hanging out with Jake, who wasn't feeling well for some reason. Eventually he snapped back to normal and went running upstairs for bed as if he hadn't just spent the early, early hours of the morning howling and upset.
And speaking of bedtime...
As I've mentioned a few times now, Jake sleeps at my feet every night. He's there when I fall asleep. He's there when I wake up. But here's the thing... I toss and turn constantly during sleep. I sleep on my back. I sleep on my front. I sleep on my side. I sleep on my other side. And for the past couple mornings I've woken up with a kink in my neck, so I decided to put a security camera in my room to try and figure out what I've been doing to cause it.
Nothing on the camera explains it.
But I did get an explanation as to how Jake manages to get through the night at my feet with all my tossing and turning. He wakes up. He repositions himself. He falls immediately back to sleep...
What's amazing to me is how I manage to stay asleep when he's crawling all over me all night long.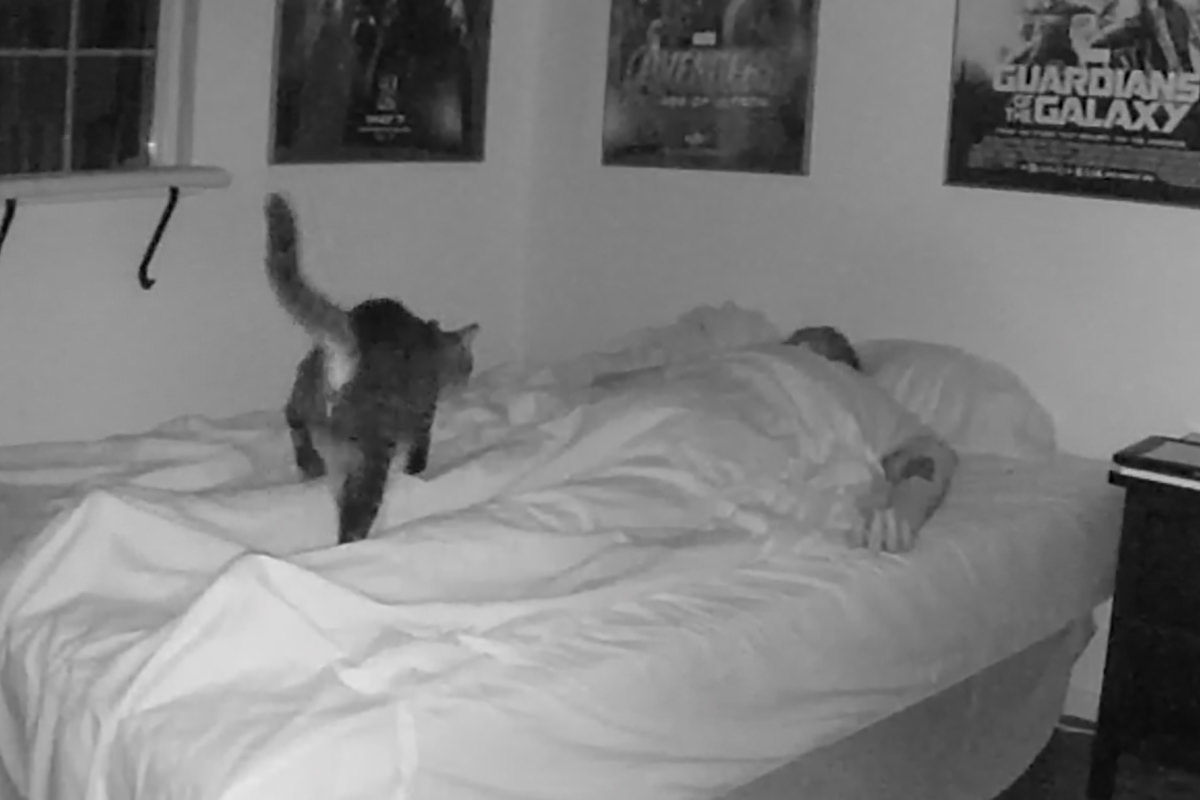 And as it gets closer to breakfast, he gets a little more aggressive... poking me to wake up and feed him...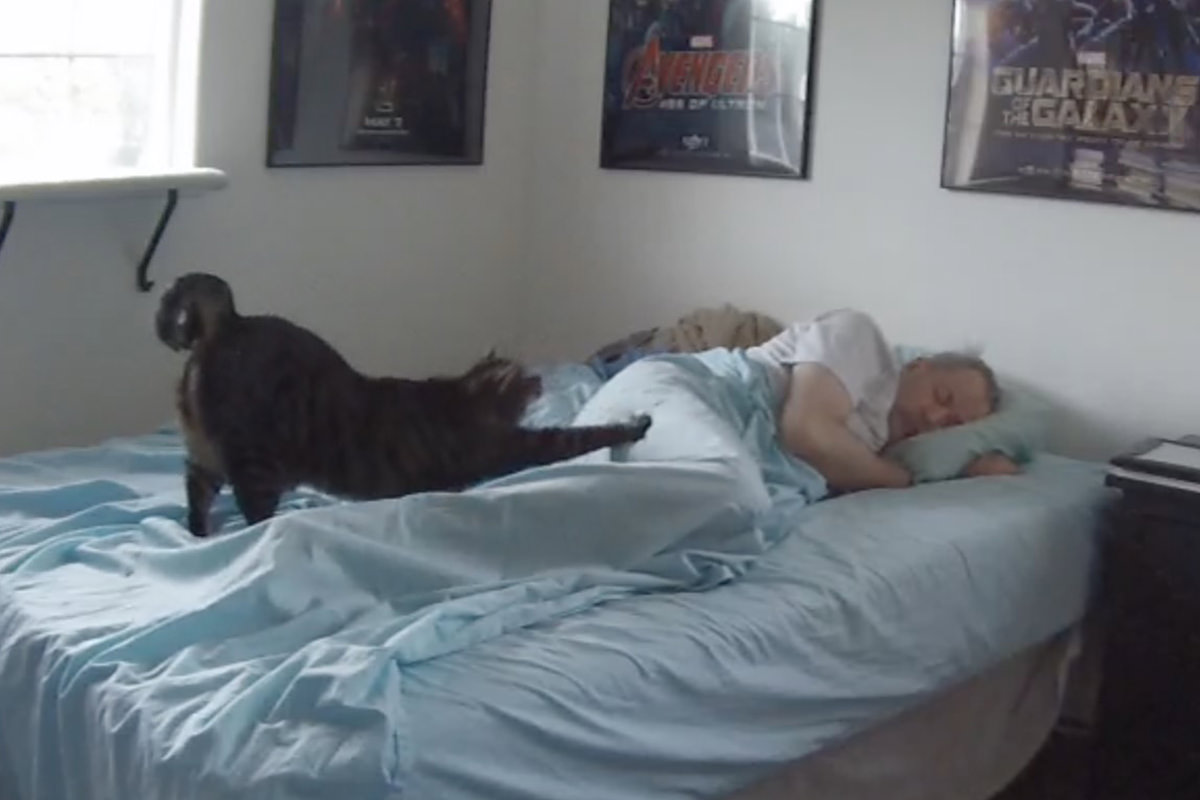 I've been subscribed to Dr. Uri's Vancouver Vet YouTube channel for a couple years now, ever since I watched a video on how to pick up cats since mine don't like to be picked up AT ALL. The first thing you notice about this video is that Dr. Uri has two of the most chill cats ever...
A video I missed was the story of how he got his first cat, Mr. Pirate...
A very good cat indeed.