Given how Jake is the cat that's a little chonky, you'd think that he would be the one constantly begging for food and first to the bowl when the automated feeder dispenses a snack. But, nope, that would be Jenny.
When the automated cat feeders goes off, she is first to her bowl. And every time I go to the kitchen, she comes running no matter where she is because she's hoping for a treat. It's like she spends her entire day waiting for it to happen. And when I don't give her a treat? Let the meowing commence...
I mean, she is the sweetest, most loving and gentle kitty you'll ever meet. But when she is expecting a treat and doesn't get one?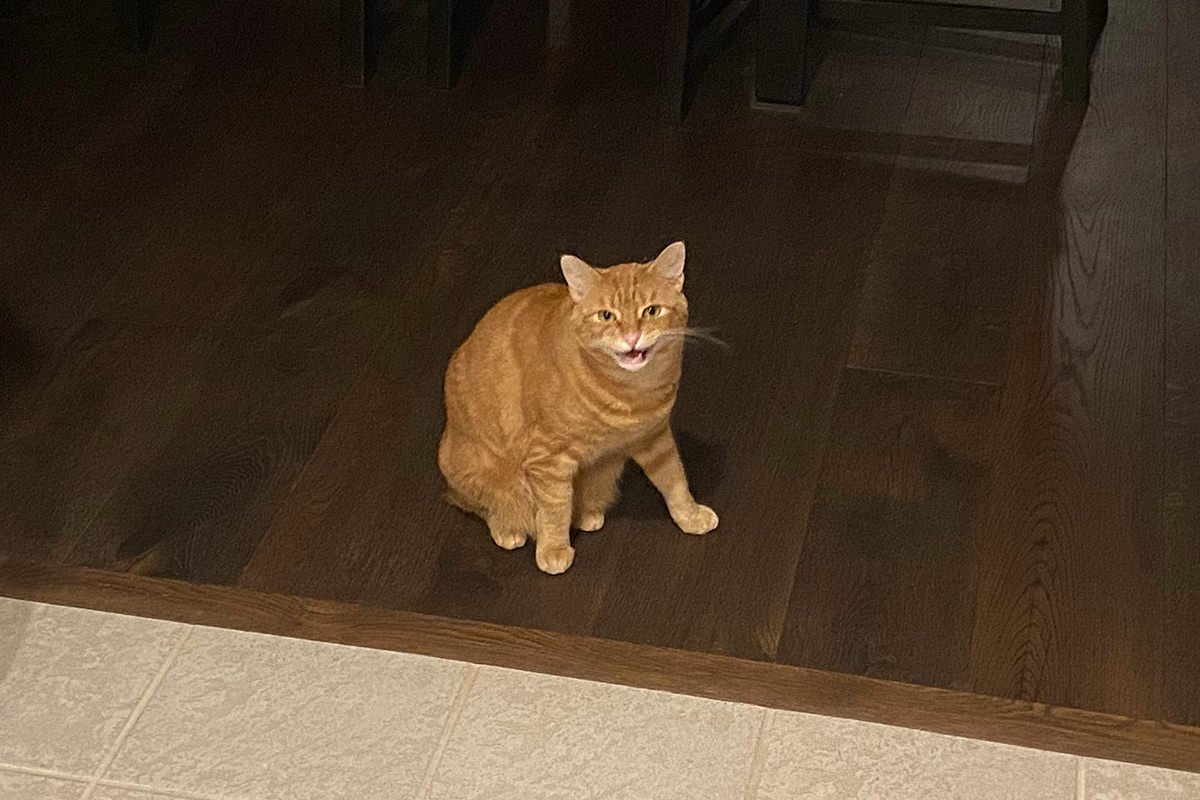 As the weather gets colder, Jake is more inclined to use me as a heating pad. How I don't wake up when he's crawling all over me is a wonder. I finally started putting a pillow out so he will lay on that instead of on me...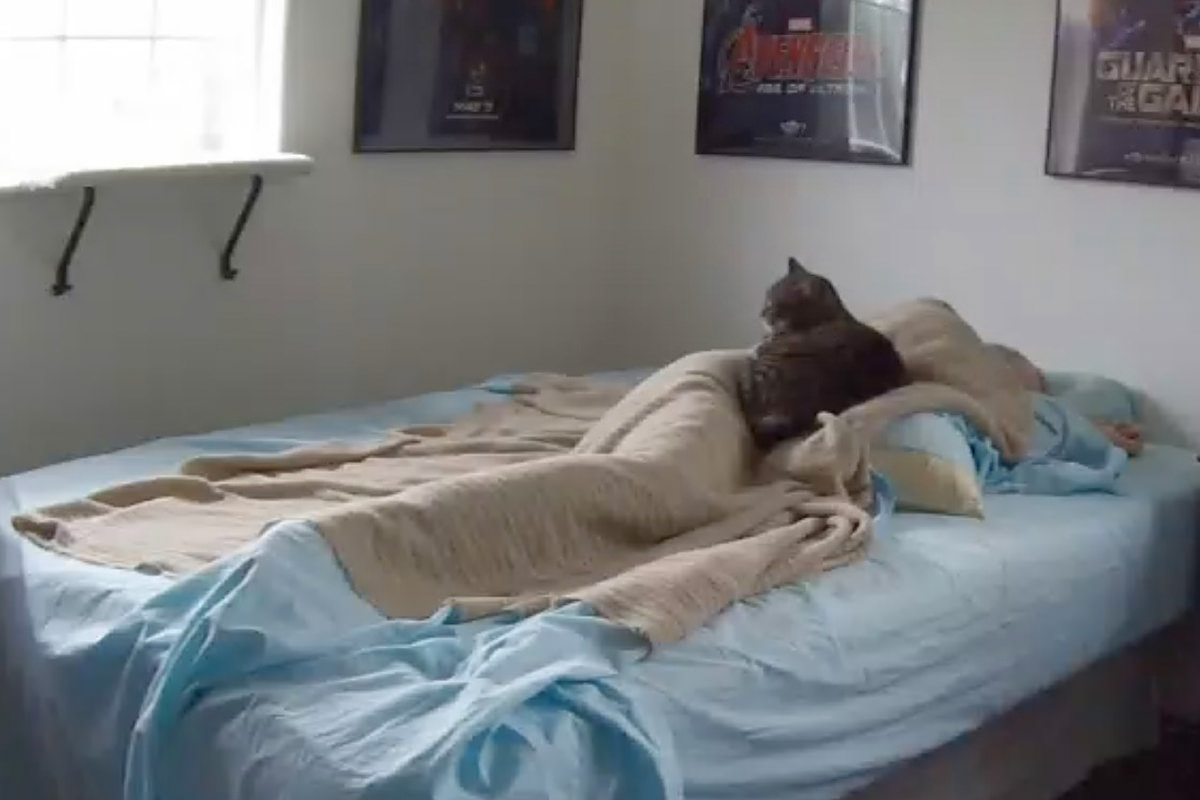 But it is fun waking up and finding him there. He's such a sweet boy...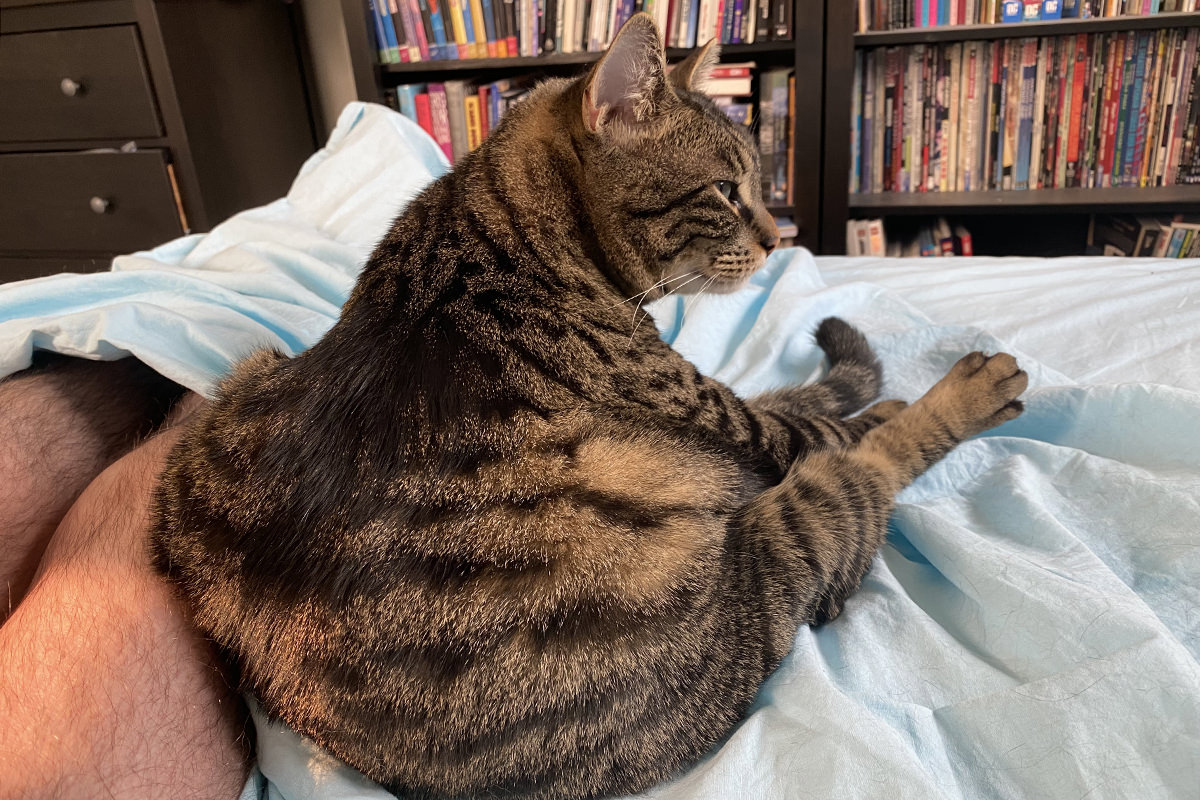 Always happy to remind me I need to take a break from work...
Always happy to remind me that cats love boxes, even when their flat...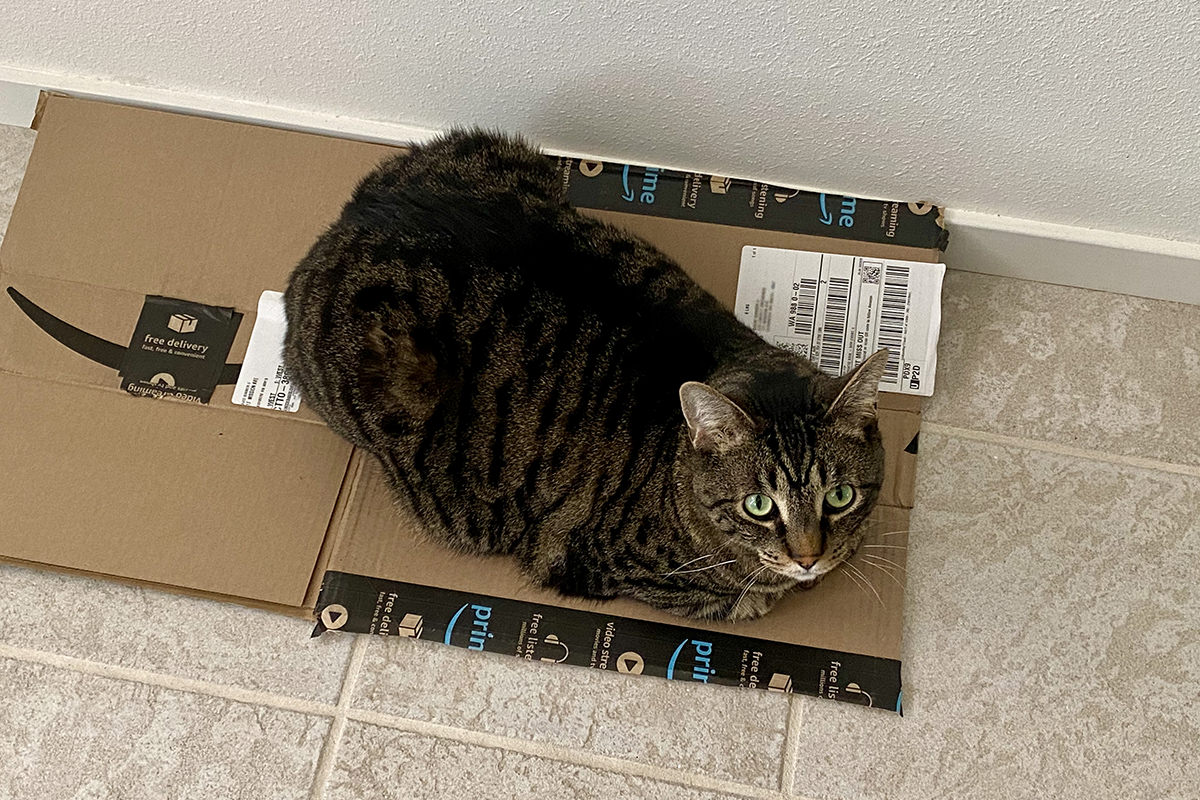 In other cat news, there's a new cat in the neighborhood. My cats are not happy about it. Whenever the cat comes to visit Jake goes running out howling and Jenny goes running out hissing her most intimidating hiss. But the guest cat? Isn't the least bit phased. He just stands there...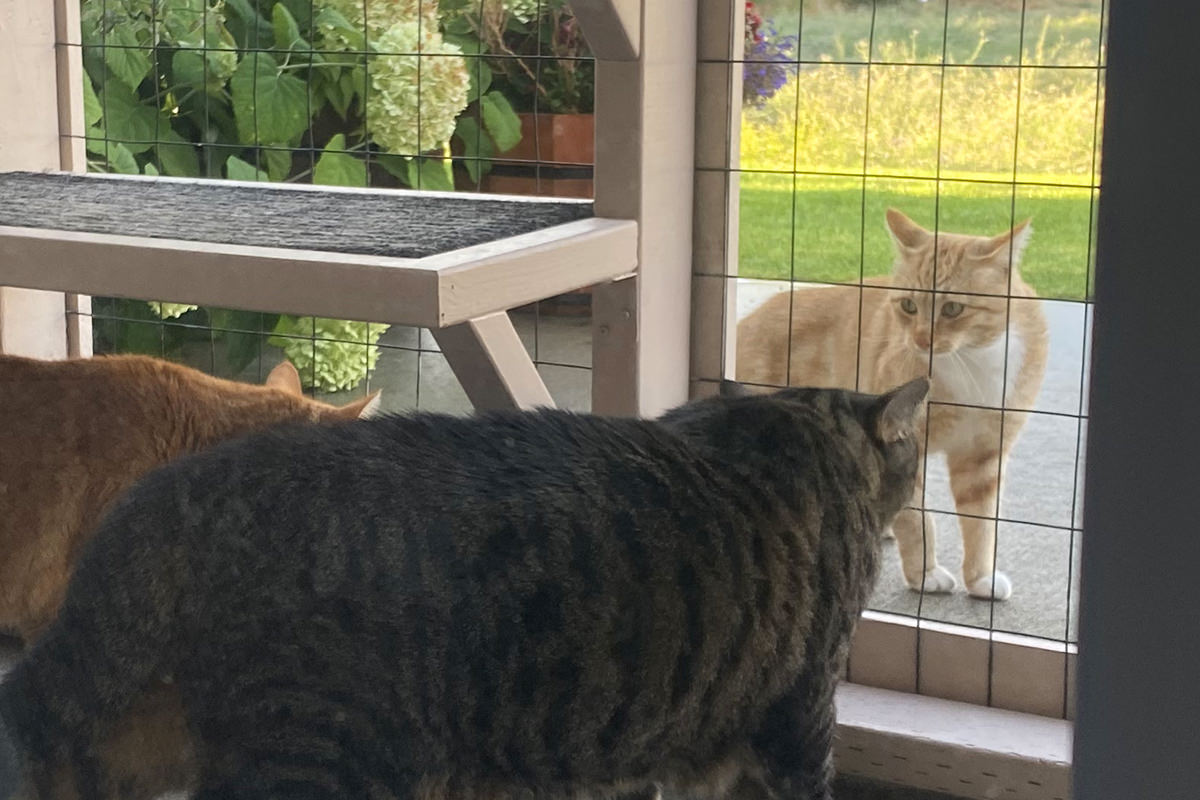 Eventually he gets bored of Jake and Jenny's drama, so he turns and sashays away...
Speaking of the catio... the afternoons are perfect weather right now. Not too hot. Not too cold. And even when it was pour rain out earlier this week, they can't get enough of it. The view from my window is often this...
And that's my Caturday.