Welcome to Technology Week at Blogography, where I will be reviewing tech purchases I've made over the last month or so.
I am not a weather bug. Unless I'm on vacation, I honestly don't care what the weather does. When it's hot, my Ecobee smart thermostat turns on the air conditioner. When it's cold, my Ecobee turns on the heat. When it's going to be hot, my Rachio smart irrigation controller adds more water to the lawn when it waters at 3:00am. When it's raining, my Rachio waters less or not at all.
Kinda.
The small town where I live lost its weather station last year. This means that my Rachio irrigation controller has to pull its weather forecast data from a neighboring town. This is not optimal because they don't always have the same weather we do. The city to the West is more in the mountains... the city to the East is less in the mountains.
Enter the WeatherFlow Tempest Weather System...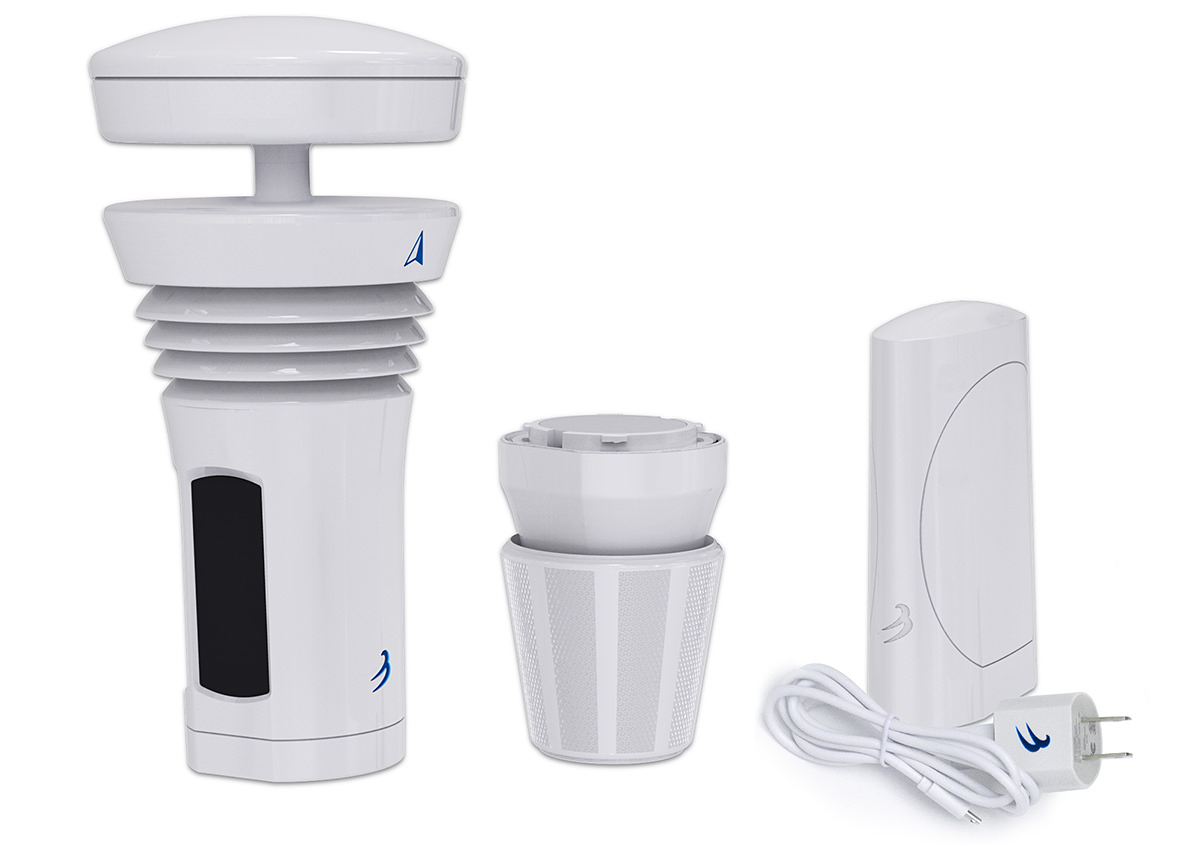 The main weather sensor has an array of functions for monitoring and collecting weather data...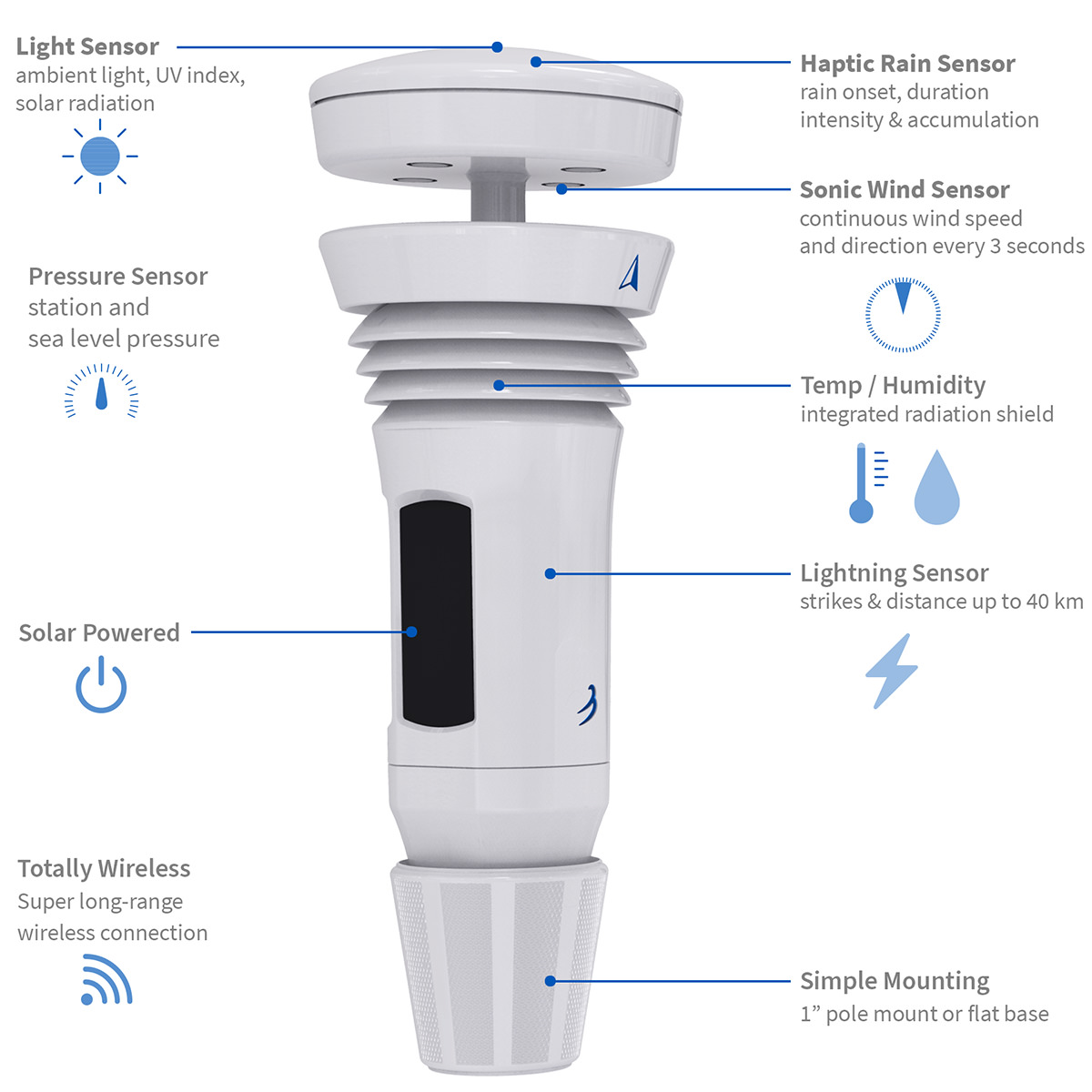 There's sensors for light/UV, air pressure, rain, wind, temperature, and lightning, all in the same unit. It's solar-powered, so there's no mucking about with taking the batteries out to charge them. It then broadcasts its data to a base station which you keep indoors that in turn sends it to your account on the internet where you can retrieve it on a smart phone app and view forecast information...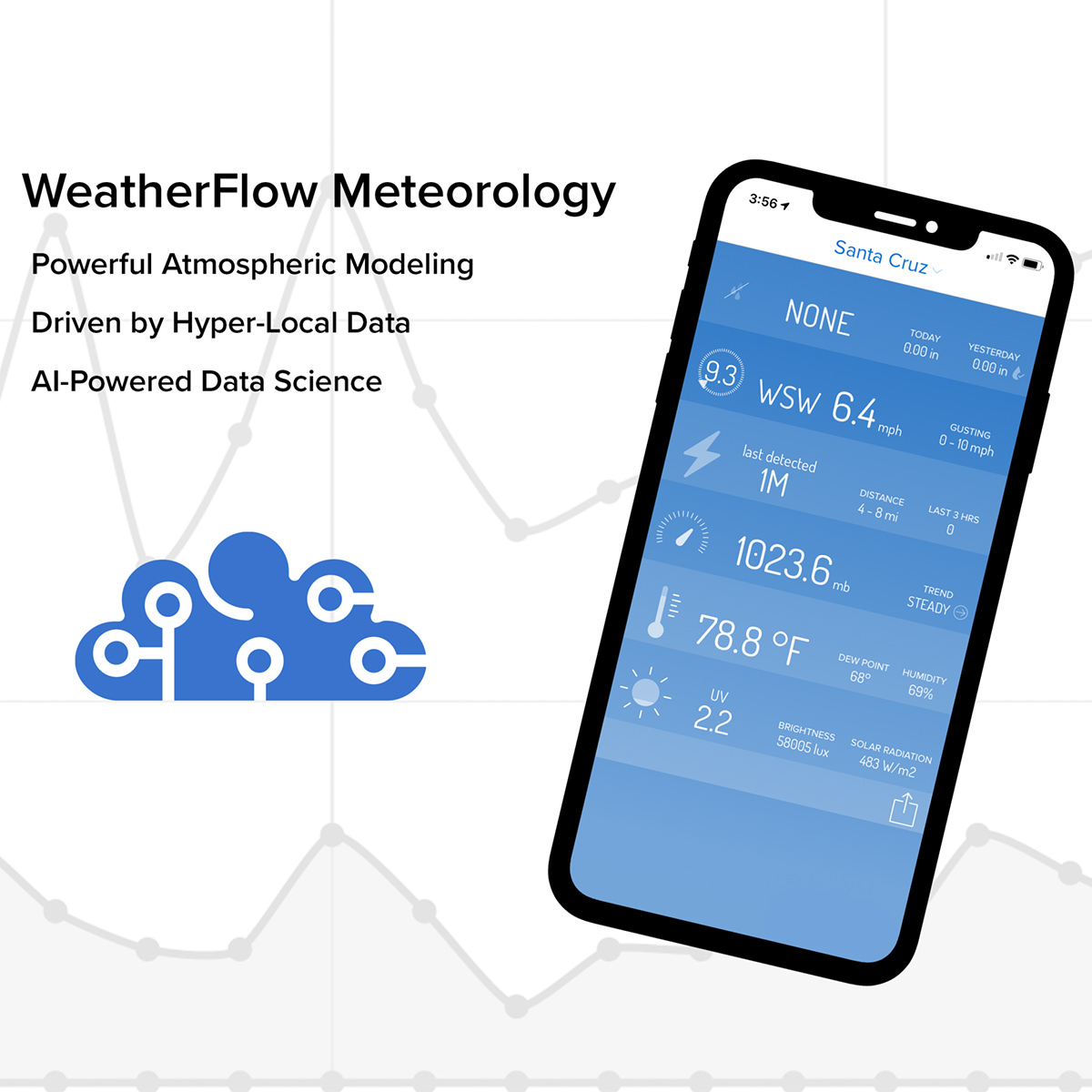 It's all pretty nifty and setup on my iPhone was a breeze. I started with mounting it to a tripod set on my back porch. When the data seemed to be reliable, I mounted the Tempest to a wood pole I had laying around in my garage and screwed it to the catio. They say it's ideal to have it 6 to 9 feet from the ground, but that's not realistic because my home will obstruct the wind. When mounted to the catio pole, the wind is still being partially obstructed by the second story of my condo, so that's not great either. Eventually I'd like to mount it on a PVC pole that puts the Tempest above the roof-line so that wind direction will be accurate. This will be way, way higher off the ground than 6 to 9 feet, but what else can I do? I guess you're supposed to buy an acre of land so the sensor can be placed the way they want it to be?
Now, granted the weather here has just been different shades of hot for a long while, but there was a day with sprinkles of rain and that registered just fine. It will be interesting to see how it registers snow... if it registers snow. Since I will likely install a pole for it sometime soon, I guess we'll find out and I'll report back.
If this was all that the WeatherFlow was capable of, it would be pretty impressive. But it goes so far beyond just monitoring and recording the data. It uses AI (artificial intelligence) to forecast weather. It communicates with other WeatherFlow units to build a more accurate weather picture. It has an open API (application programming interface) so that it can be made to work with just about any other technology out there... including Alexa. It can broadcast accurate weather data which can be used to control roof heating lines and anything else you can think of. It can be set up to forward your data to Weather Underground so you can help with reporting weather conditions. And you can even get designated as a weather station so that devices like my Rachio irrigation controller can decide whether to water or not.
I haven't had a lot of time to look into all the stuff the Tempest can do (the weather here is just hot all the time now so my incentive to do that is fairly low) but it will make for a very cool Fall project.
With all the unit can do, it will come as no surprise that the unit is not cheap. I got it in a Kickstarter for $300 and it's currently selling for $330 at their store. But if you're wanting to have good weather data and need good weather information to integrate into your smart home, it's money well spent.