Jenny has been irritable lately and I am fairly certain it's because of the kitchen remodel I've got going on. She doesn't like change, and having everything ripped apart certainly qualifies. Most of her irritability is reserved for her brother. Usually she's able to ignore Jake's shenanigans, but now? Not so much.
Earlier in the week her brother wanted to lick her head for some reason. Instead of just walking away like she usually does, Jenny kept pushing him away until he got the message...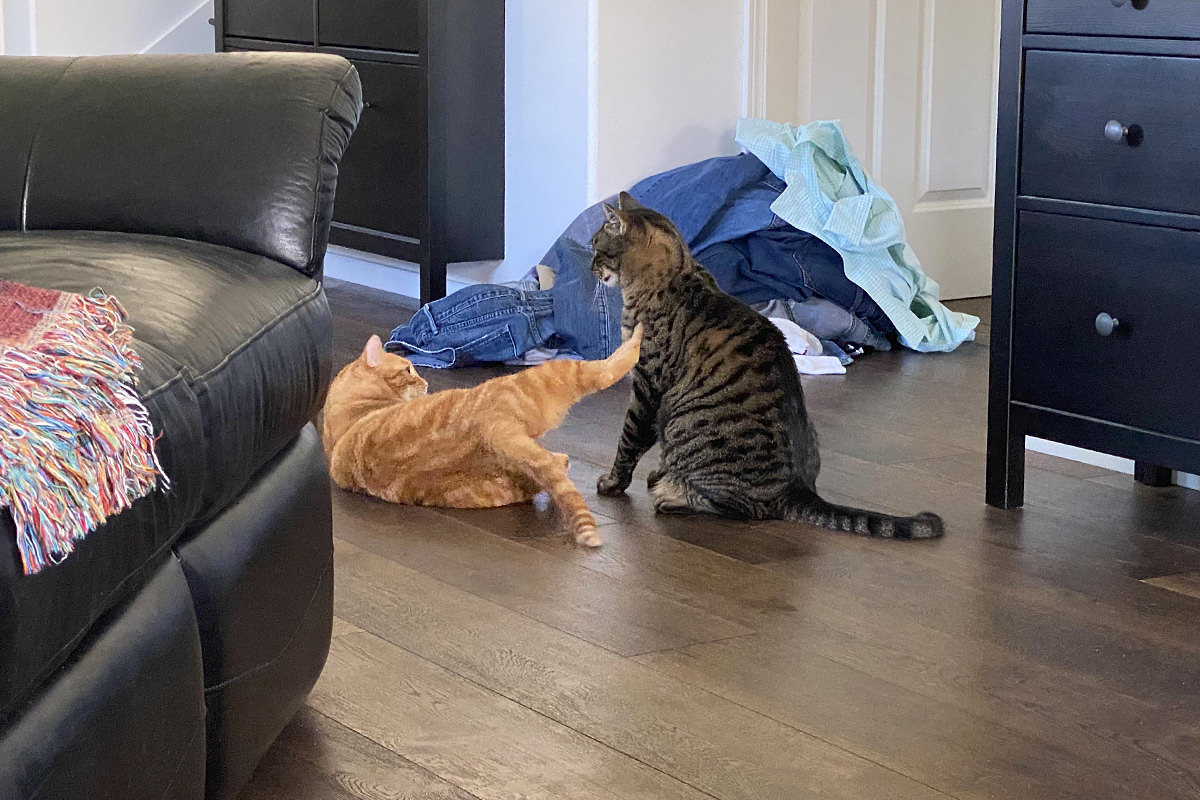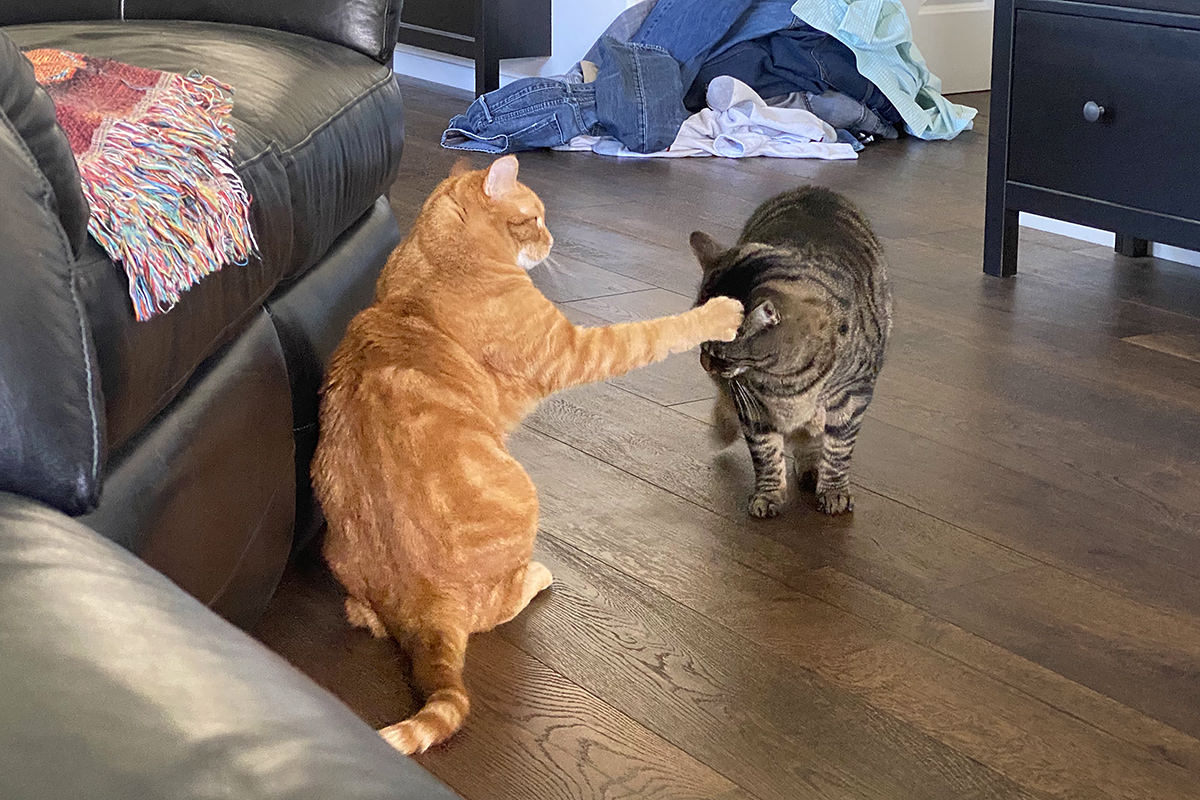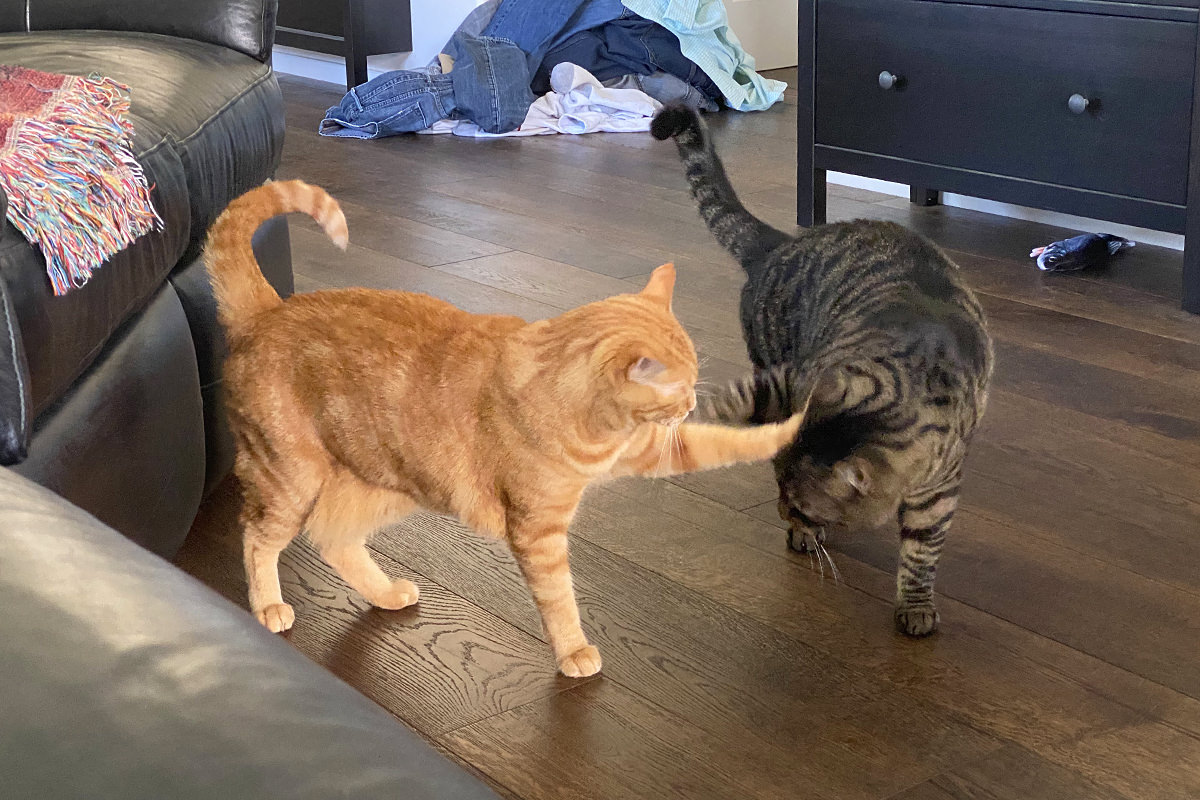 If Jake's upset by the remodel, he doesn't show it. His favorite place to seep now is on top of the dishwasher after it's been run because it's toasty warm up there without a counter carrying it up...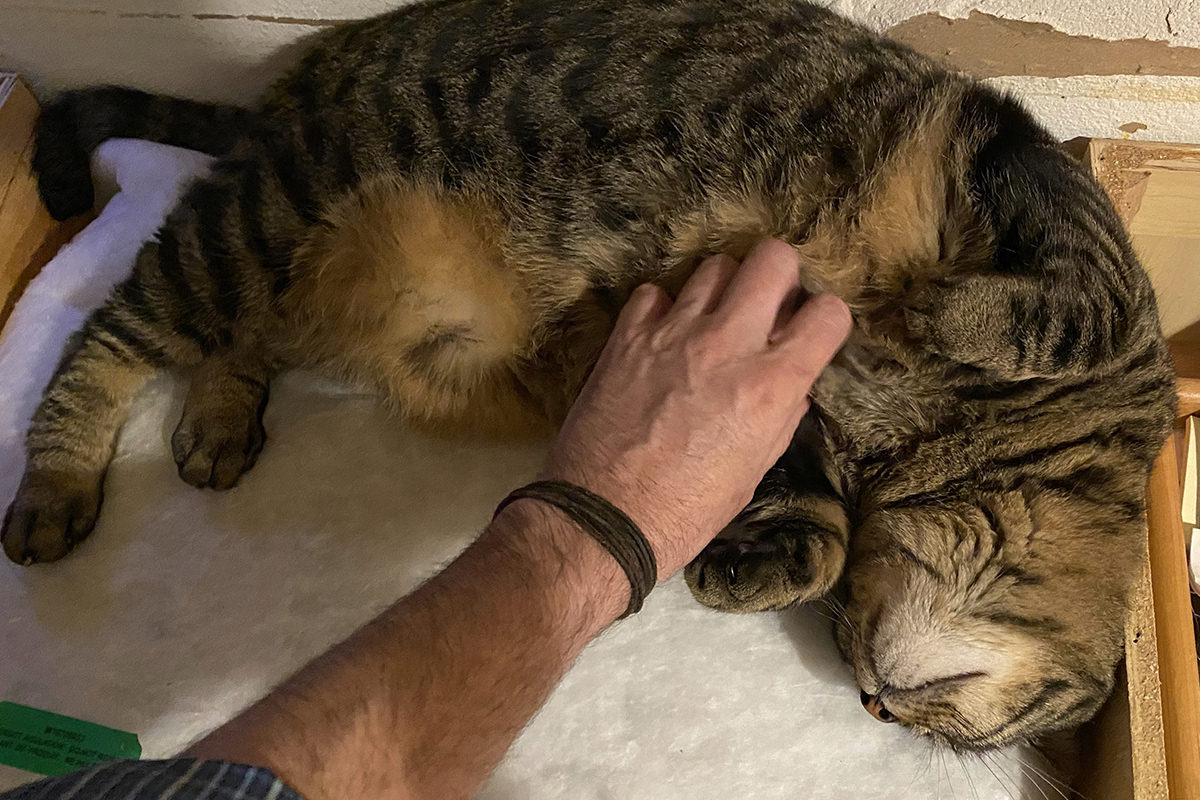 When the dishwasher isn't running, I guess I'm the next best thing...
The rest of the time Jake is chewing on my tools...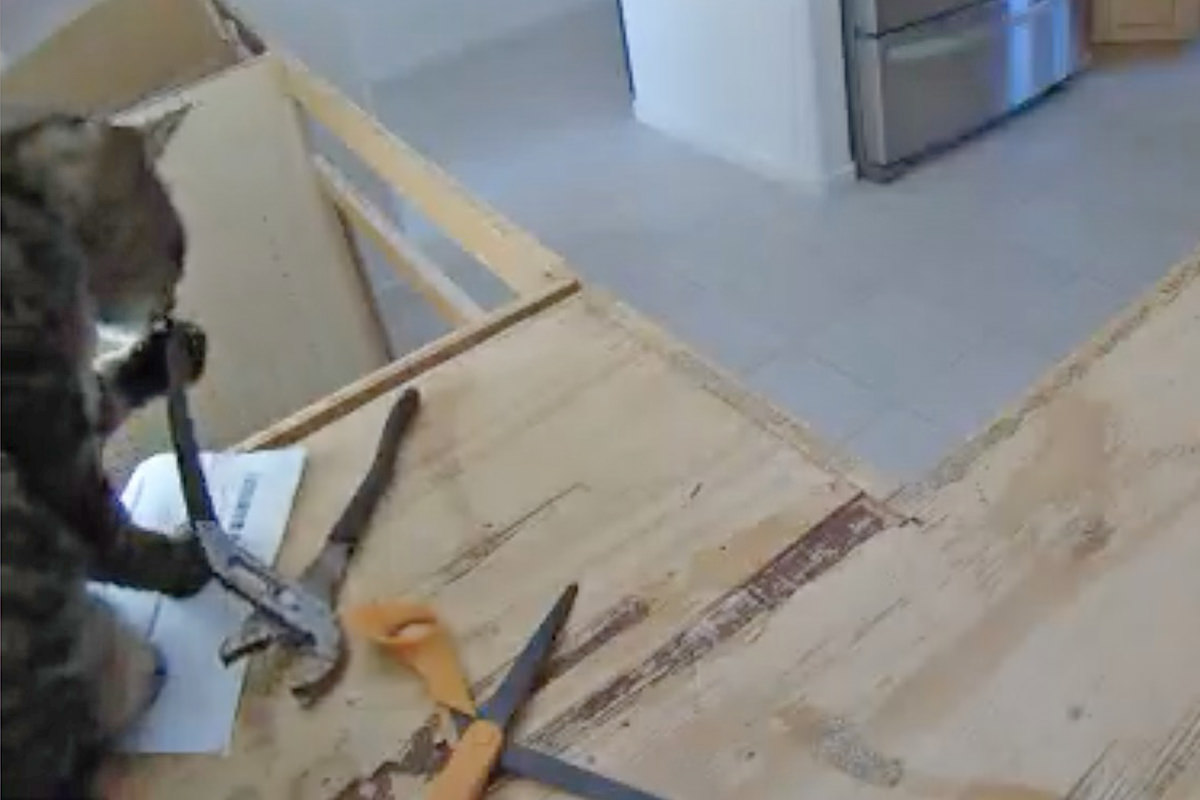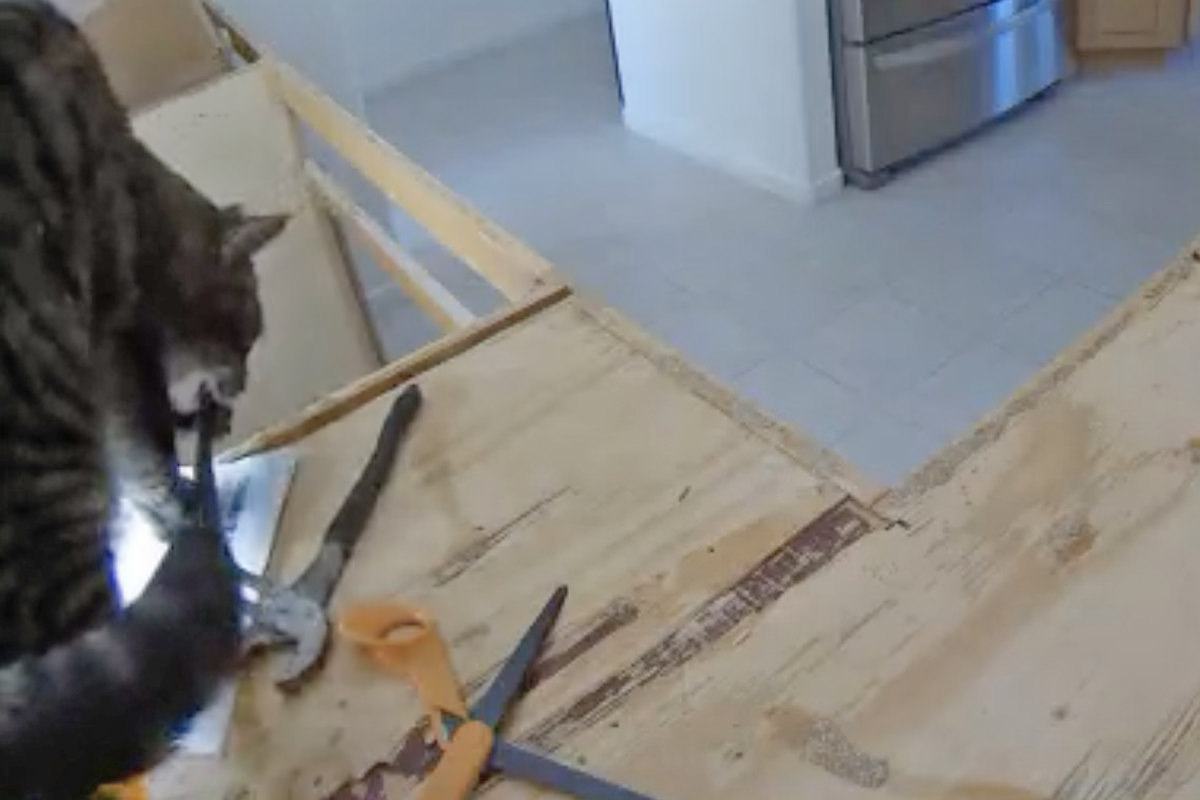 Mmmm... tasty pliers.
Three more weeks. Fingers crossed.