Summer may be coming to a close, but the bullets are just beginning... because an all new Bullet Sunday starts... now...

• Forever! This weekend I held a Chadwick Boseman memoral marathon... starting with 42, Gods of Egypt, and Marshall yesterday... then blowing through all his Marvel movies, Captain America: Civil War, Black Panther, Avengers: Infinity Gauntlet, and Avengers: Endgame today. Mr. Boseman was diagnosed with third stage colon cancer in 2016. Which means he had to be feeling effects while filming Civil War and Marshall... and was battling it in force while filming Black Panther and the Avengers movies. His amazing acting talent is on screen for all to see. But the strength it took to be filming while undergoing treatment for cancer? You never saw that...
It's been weighing on me all day. I've read that he said that he prayed that he would get the role of Black Panther before he was cast. I can only imagine that playing the character kept him going. I don't know. What I do know is that I sure would have loved to have seen more movies from him. But, man, what we got was sure amazing wasn't it?

• Jeopardy! Seems an apt time to remember when Chadwick Boseman was responsible for one of the funniest sketches to ever air on Saturday Night Live...
And now I want potato salad.

• EXCELLENT! One of my favorite movies of all time is Bill & Ted's Excellent Adventure. Far from being a high school stoner comedy (albeit without the drugs), it was actually an incredibly smart film. Time travel was handled exceedinly well, the soundtrack was fantastic, and the casting was genius. George Carlin was an inspired choice as Rufus... and of course Keanu Reeves and Alex Winter were genre-defining in the title roles. The sequel, Bill & Ted's Bogus Journey fell short, but was still a fun ride. And now, 30 years after the original debuted, Bill & Ted are back...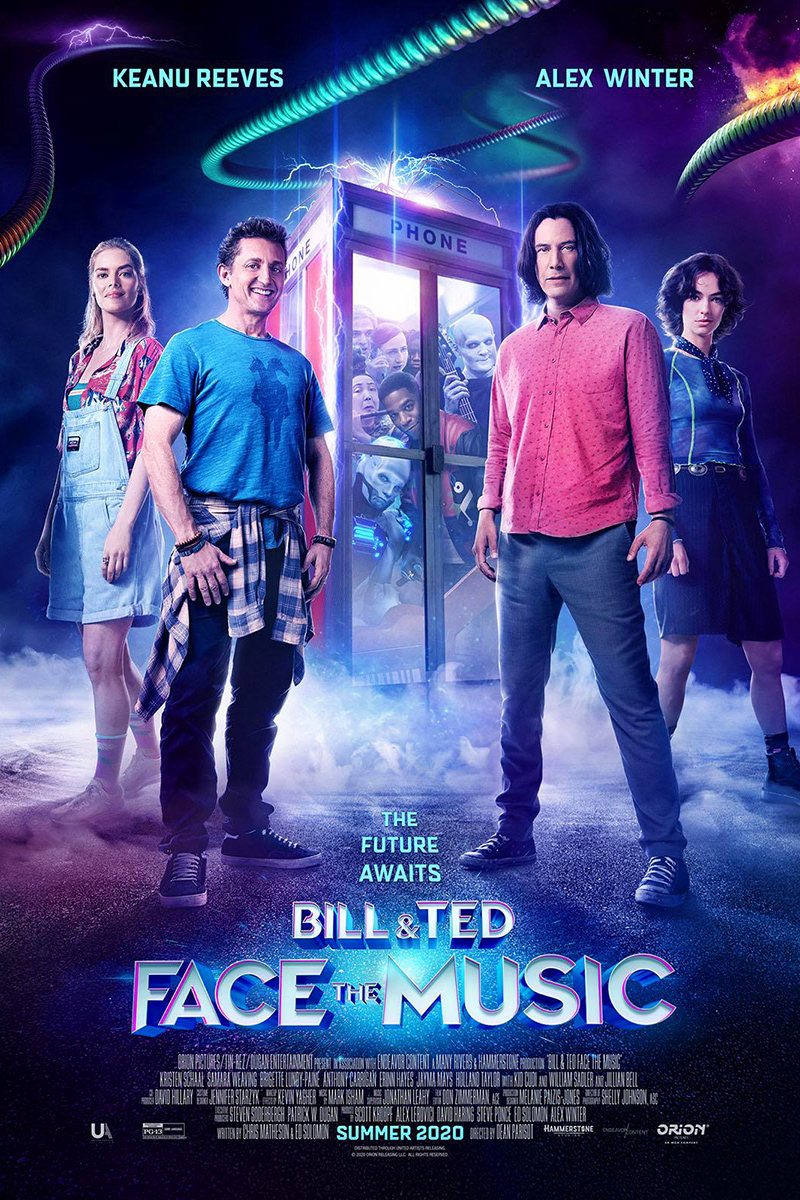 While it's not in the same league as the original... and how could it be when George Carlin is gone?... it was still pretty darn entertaining. I am not going to say a word about the movie because you really need to see for yourself. And you can do that with a $20 rental or $25 purchase price through iTunes and other streaming services. I don't know if it's worth the first-run cost, but it's not like you can run out and see it in theaters.

• #GiantMeteor2020! Well, dang.

• Bird Shit! Johnny Harris does it again... this time with a fascinating video on why the US has all these islands scattered around the Pacific...
Truth is so often stranger than fiction.

• HAN SHOT FIRST! Restoring old films so they will appeal to modern audiences is nothing new. Cleaning up the dust and scratches. Minimizing grain. Sharpening the picture. It's pretty cool what technology can do to help make old films look new. But there is such a thing as going too far. I first remember this kind of controversy when Turner Network Television "colorized" old black-and-white movies. I never thought this was so terrible, but a lot of people did. What I do think is terrible is when classic films are altered so that the story changes. Guns becoming walkie-talkies in E.T. The Extra Terrestrial... and, of course, Greedo shooting first in Star Wars.
There was a lot of outcry over Star Wars... so much so that when they released the modified "Special Edition" on DVD they included a "Bonus Disc" which had a cleaned up version of the original film. I was happy to have it, because the only way I could watch the original was on my LaserDisc copy, which was a very nice picture for 1982, but disappointing for 1997. I didn't mind so much that they replaced the special effects shots with new CGI versions... but the other changes (like Han not shooting first) were pretty crappy.
Now there's a new technique for "stacking" multiple sources of the film so that you can build a more detailed picture...
Here's a still from the original film off LaserDisc...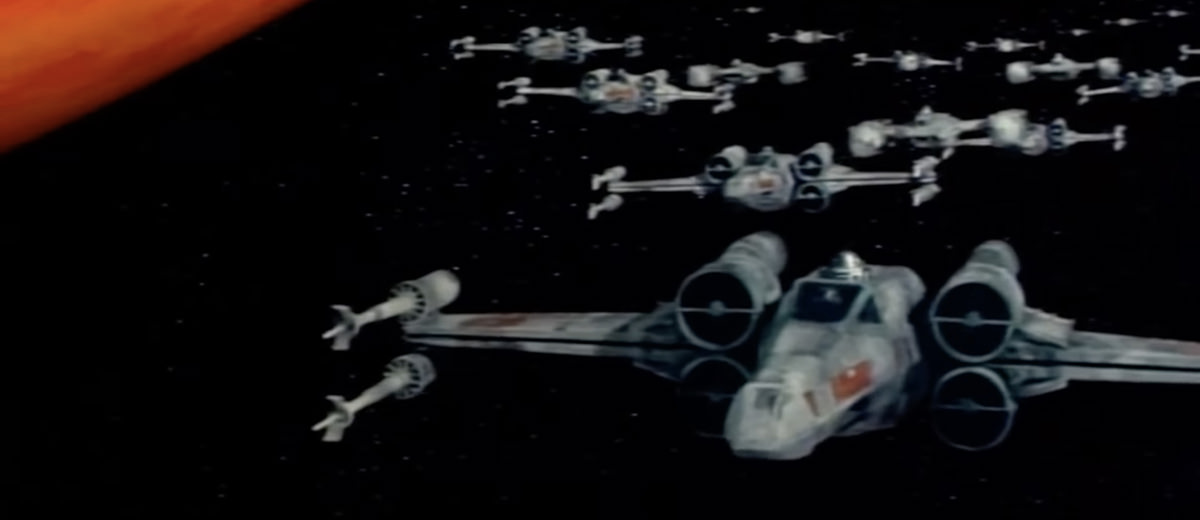 Here's the same still from the DVD Special Edition Bonus Disc of the original film...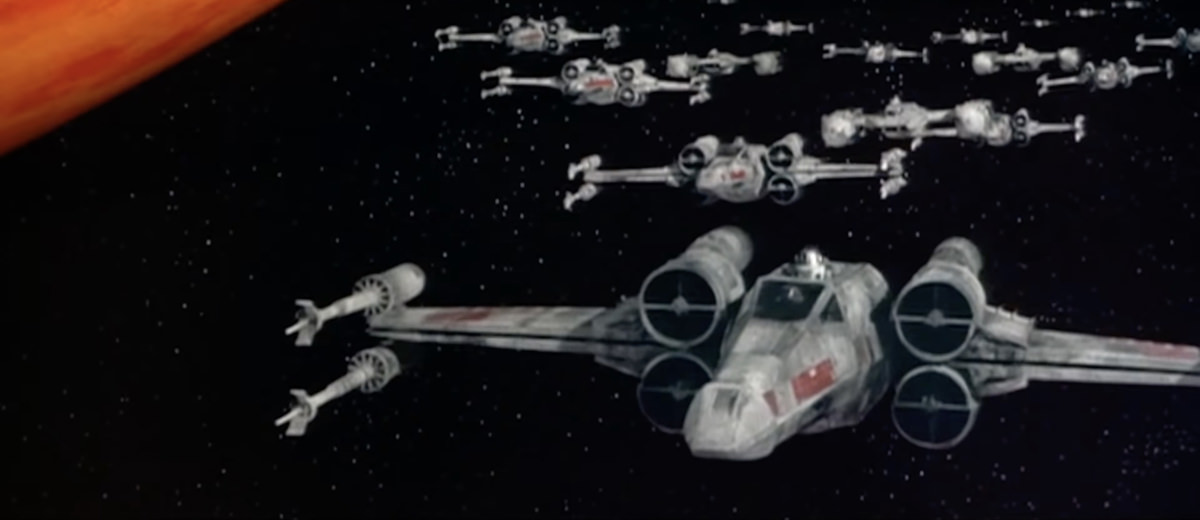 And here's the restoration version which uses details from multiple sources to create a far sharper version...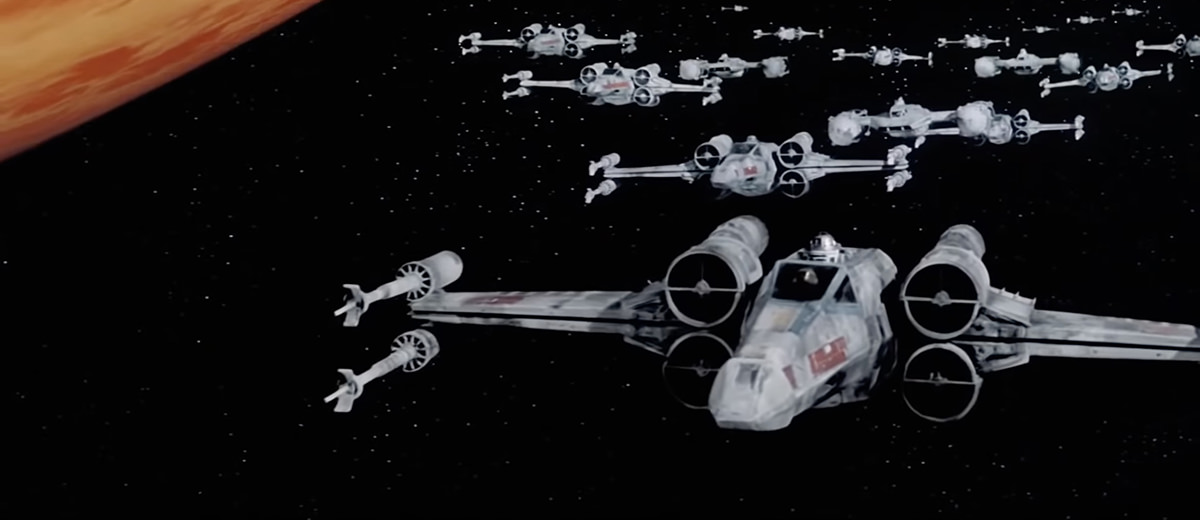 Pretty amazing. Here's an explanation video. Fast forward to 40 minutes if you just want to see what's happening...
Technology so nifty, eh? THIS is a kind of restoration that does more good than harm.

And that's a wrap on my Sunday.