I'll tell you what I want, what I really really want...
Concrete countertops.
I just love the industrial look of them. So the first thing I did when I finally got the money together to start working on my kitchen was to inquire about having them installed. What I was told was "Sure we can do that, but you might want to look into fake concrete manufactured stone. The fake stuff has a more consistent finish (not so blotchy), doesn't have to be sealed, is more resistant to scratches and staining, and could ultimately be cheaper. Furthermore, concrete may be a turn-off when it comes to re-sale value, as not everybody appreciates the look."
Well okay then.
I pulled four samples of "concrete" countertop material. One of them looked awful under my kitchen lights and was immediately eliminated. Since I couldn't afford to replace my kitchen floor tile, I eliminated another sample because it didn't go very well...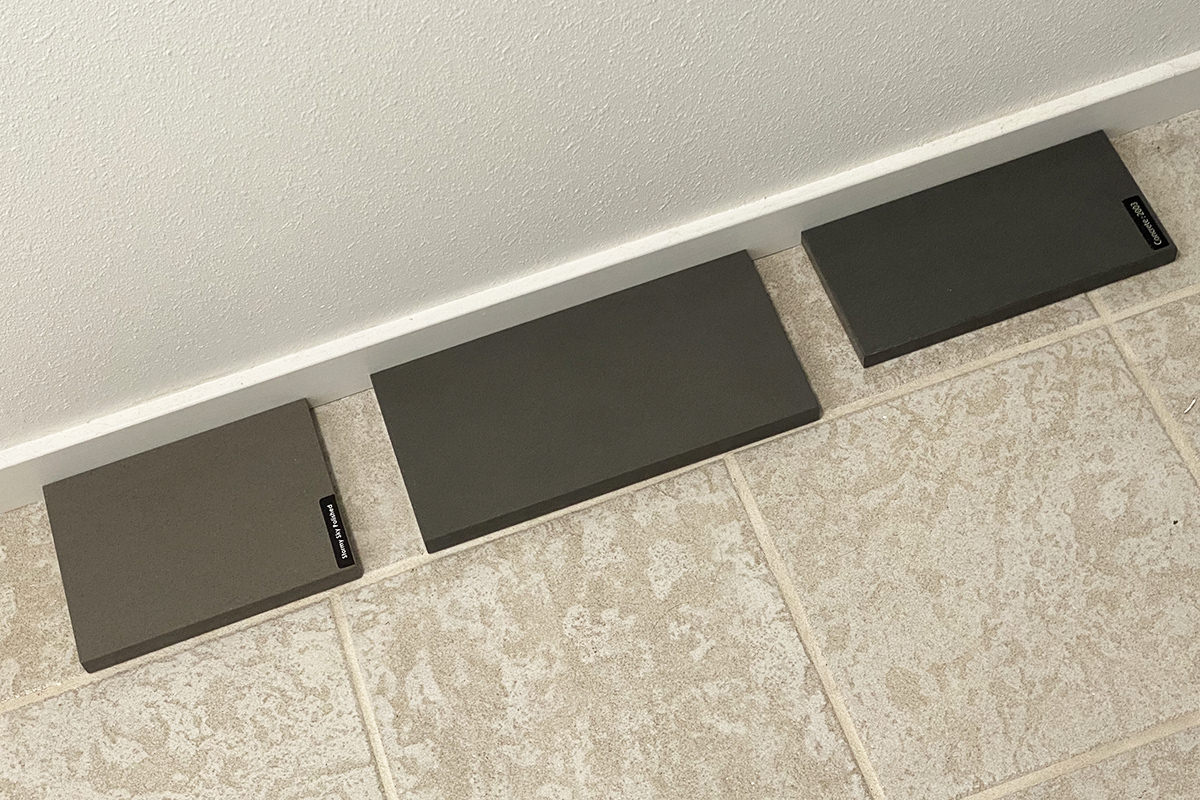 I liked the more "gray" color of "Concrete" because it seemed more authentically concrete-like to me... but the "Stormy Sky" had a hint of brown warmth that made it a better fit with my hardwood flooring (which you can kinda sorta see in this photo, but not really)...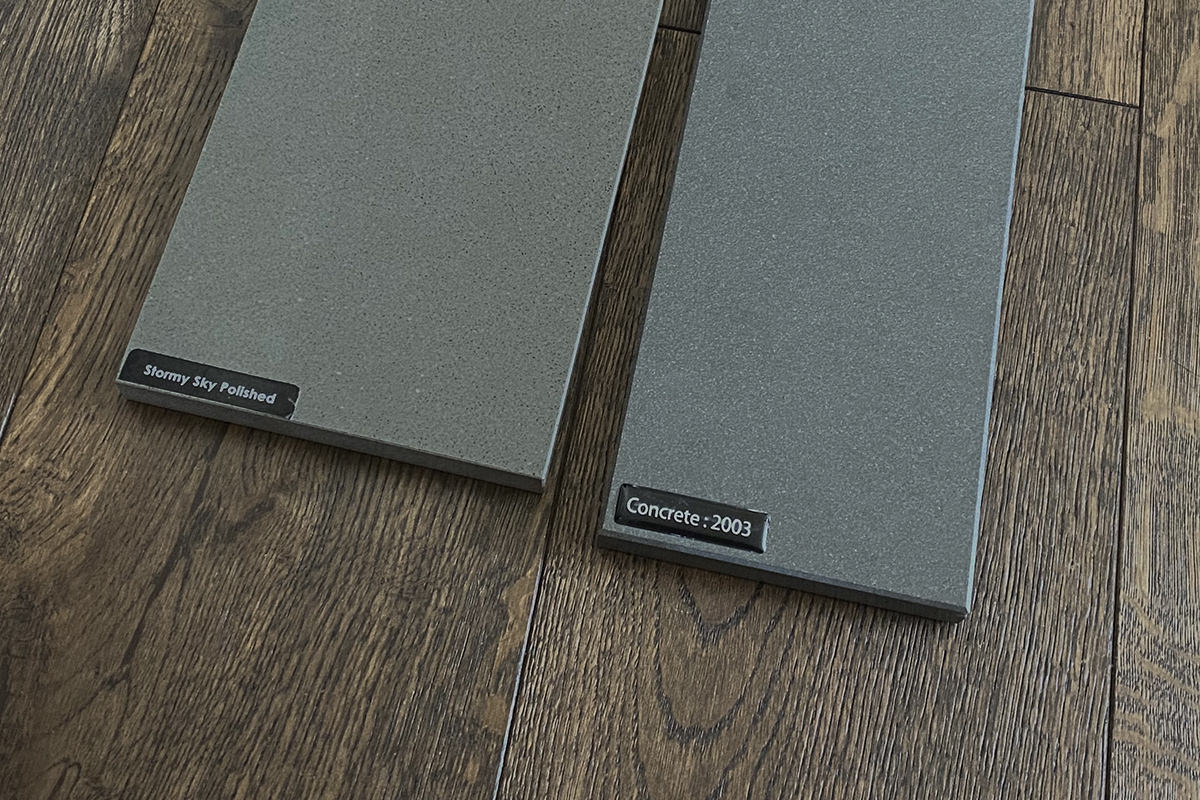 It ultimately seemed a better match all the way around as I looked at it under different light, so I ponied up the downpayment and had a slab ordered. They templated my kitchen on the 13th, then this past Friday they got installed...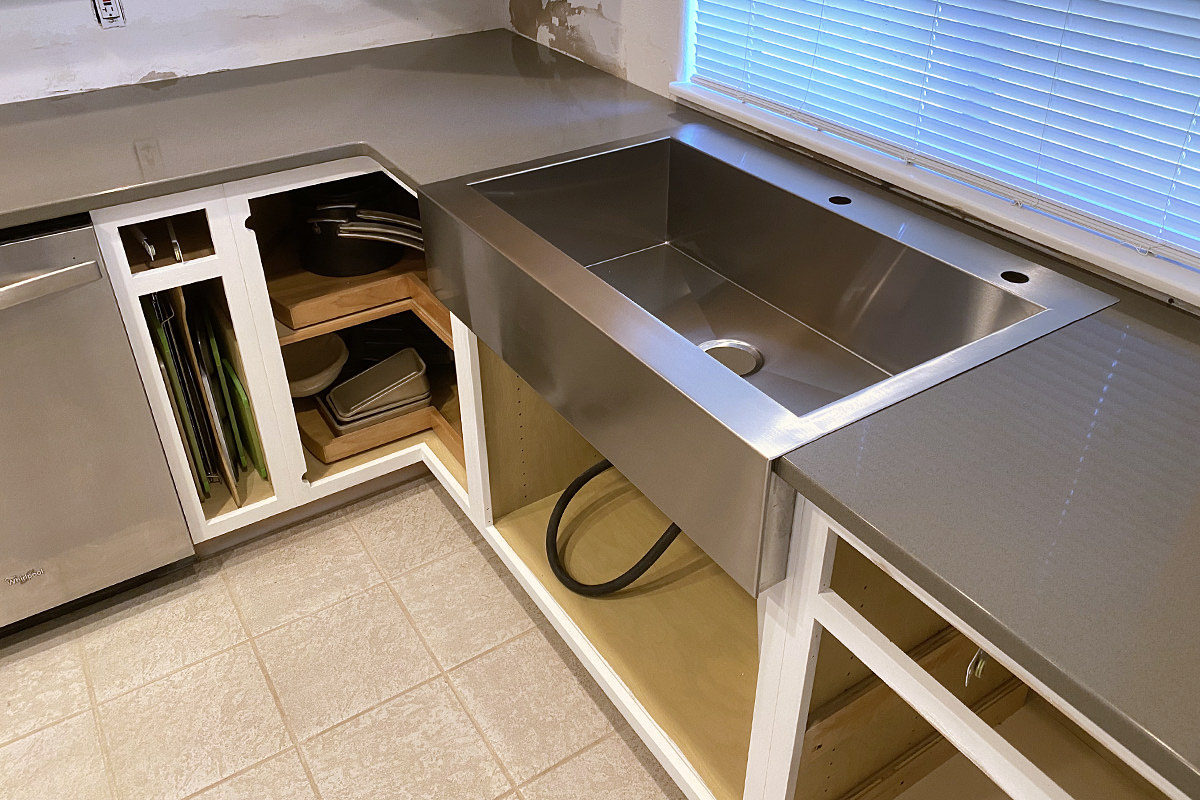 They are absolutely amazing-looking. They have the concrete "look" I wanted, but are more refined... and a better color match for everything else in my kitchen. Including my new stainless steel sink you can see there. But what I love most? They are perfectly smooth! I can easily disinfect them and feel comfortable kneading breads and preparing other foods directly on top. With my old, ugly laminate countertops, I wouldn't dare because they had a rough texture where germs can hide. Really excited to make cinnamon rolls and pizza crusts now that I have a large, sanitary surface I can work on!
And tomorrow my plumbing gets installed. After three weeks without running water or a kitchen sink, it's been a long time coming!