As I've mentioned a couple times, Jenny refuses to bite wet food... she will only lick it. So for the past several months I've been puréeing her wet food so she can lick it up. Then this past week something interesting happened. Jenny started sitting in front of where Jake eats so she could see what food he was getting before going to her bowl... and then not eat. This was both disheartening and amusing.
In order to get things back on track so Jake wouldn't end up eating two dinners, I decided to start mixing in a little water with a fork in hopes that it would be easy enough for her to lick but not be so radically different that she'd refuse to eat it. And... it seems to be working. So crisis diverted.
In other news, Jake is back to being clingy again. He seems to be running in cycles. The minute I sit down he's right there...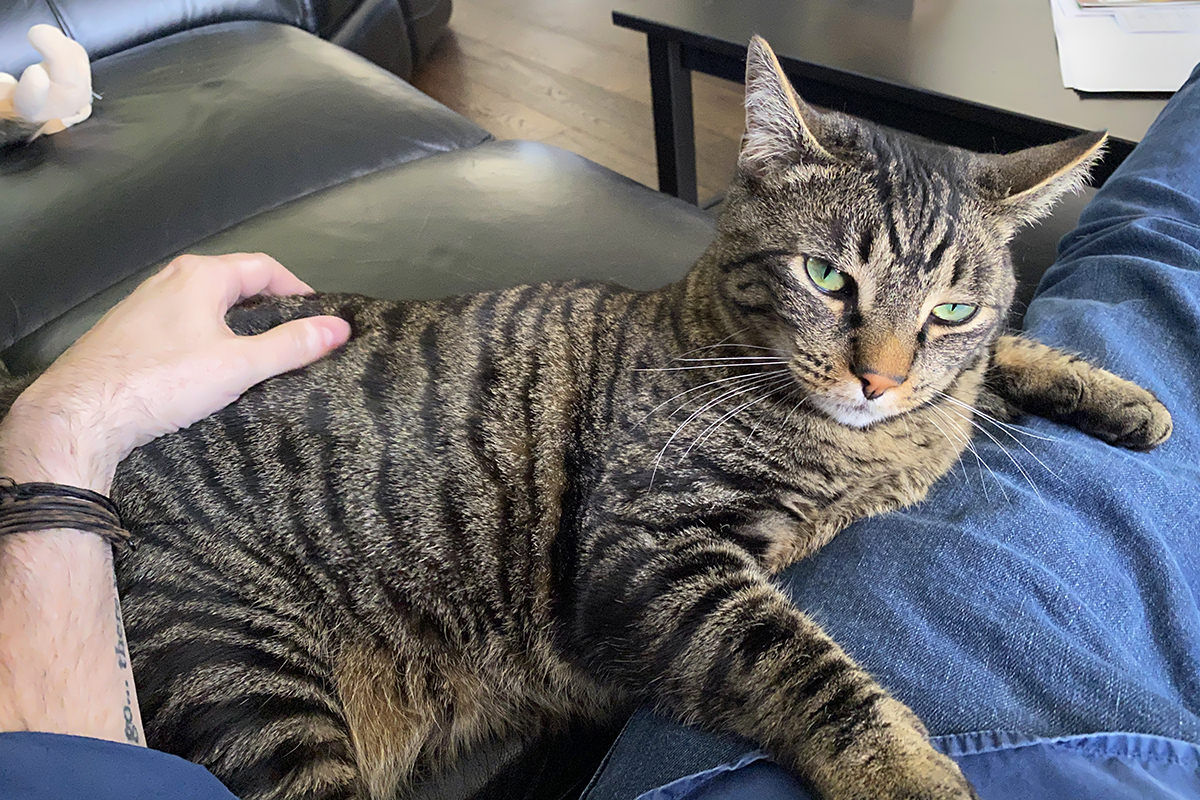 And if I spread out on the couch?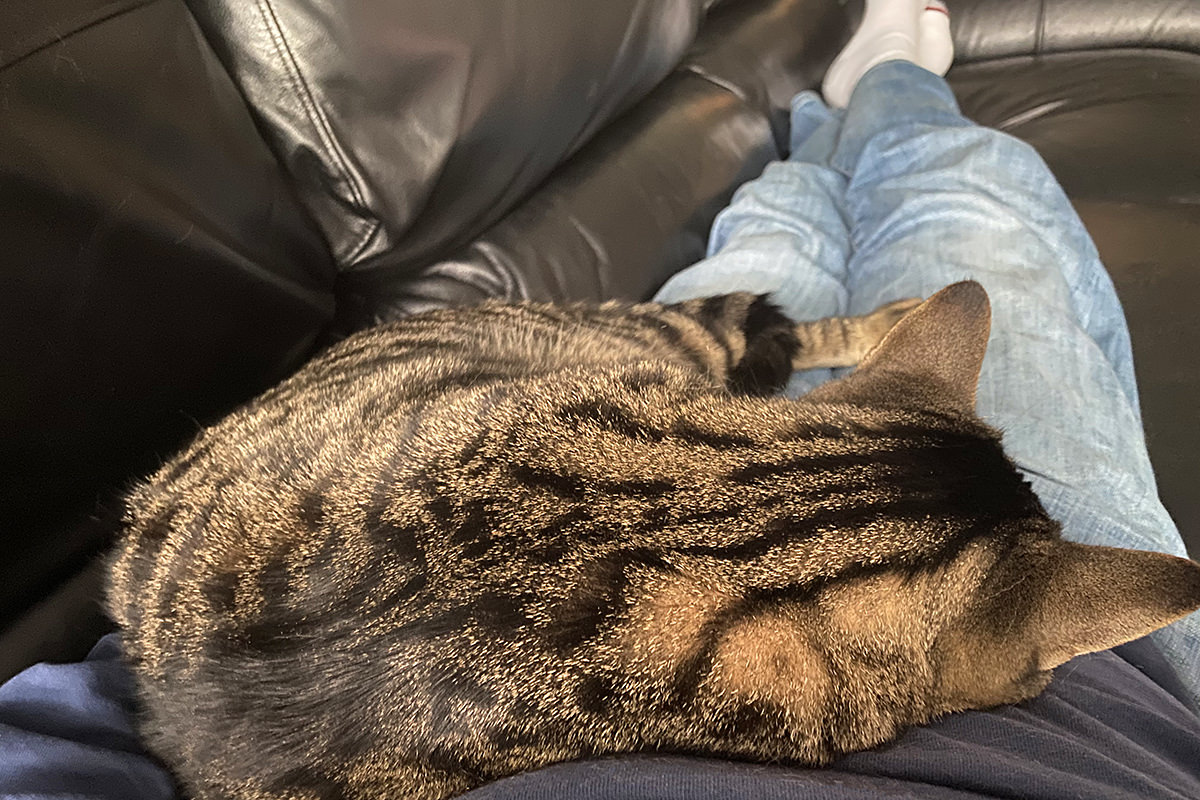 I think the only thing he loves more than me is the sun...
And Mufasa, of course...
Though a couple nights ago something weird happened. I heard him wailing at the bottom of the stairs, which usually means he can't find Mufasa... but when I checked the security cameras he had Mufasa right there with him...
Jenny, on the other hand, is the same as she always is. She either wants a treat or wants belly rubs...
She may have simple needs, but at least she's consistent.