I will never understand my cats.
Never.
After I returned from my travels a week ago, my cats were all over me. They wouldn't leave my side any time I was home. Jake and Jenny could not get enough of me and I was adored.
Until today.
But before I get to that, let's take a look at eight photos of them not being able to get enough of me...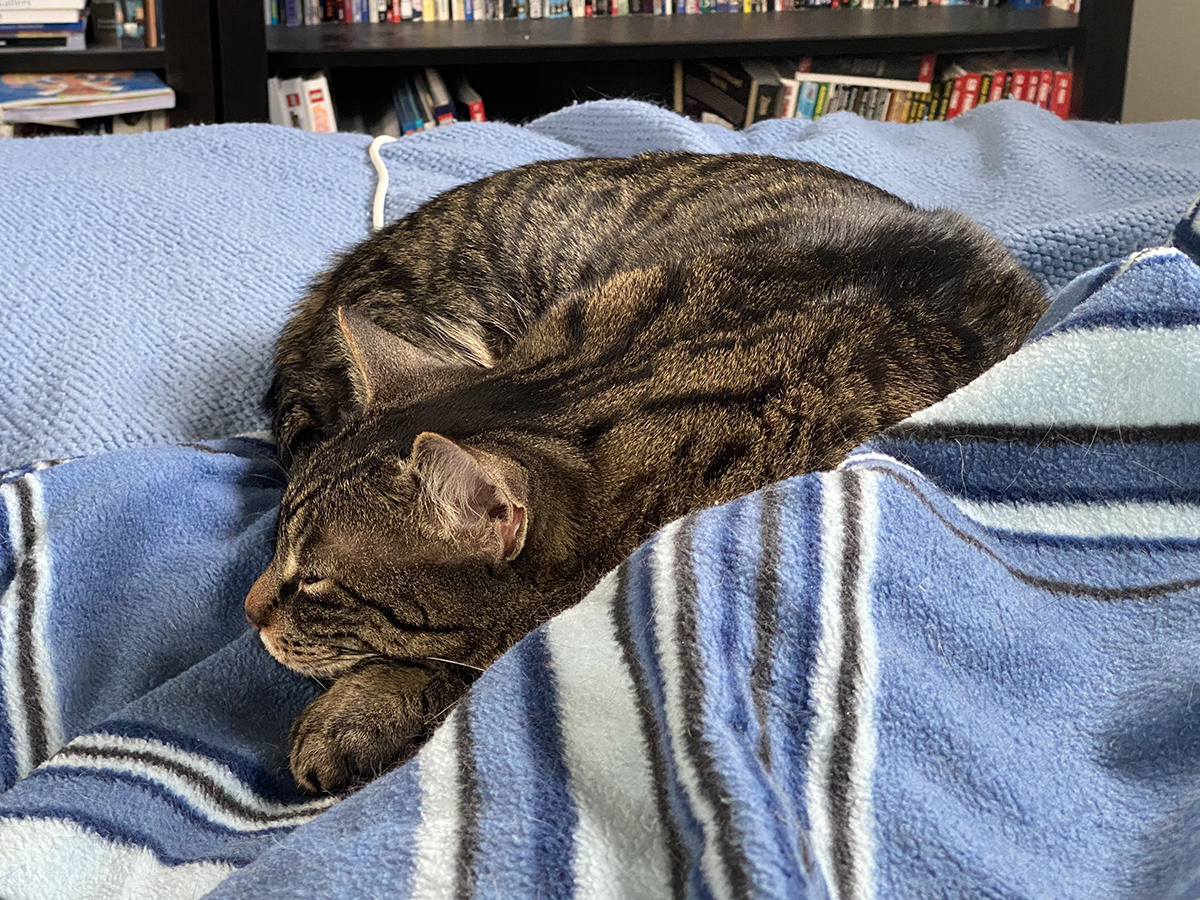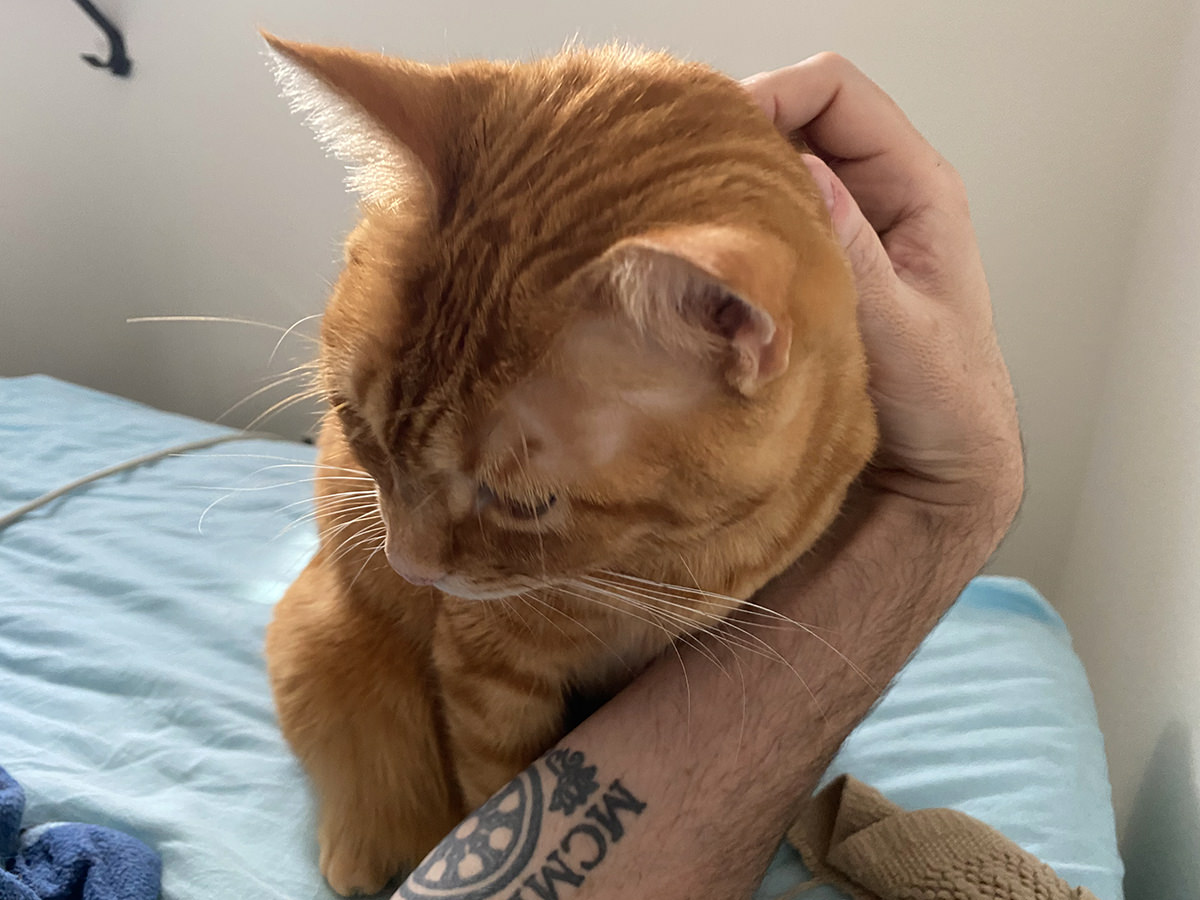 Tonight I was at the office working. I lost all track of time, so I didn't get home before Jake and Jenny's dinner alarm sounded. When I walked in the door seven minutes late, they were both sitting there waiting for me.
They were livid.
L-I-V-I-D-!
They ate their dinner and then, instead of coming into the living room to hang with me, they ran upstairs!
A couple hours later Jake finally came downstairs. After a while he hopped up on the couch next to me. Mostly so he could show me his ass...
After making sure his butthole had been clearly presented, he lay down at my feet and threw his head down on my leg so he could look as forlorned as possible... his dinner was seven minutes late, and he was still devastated by the memory of it all. Devastated.
He went to sleep soon after.
I started talking to him so he would come lay on my lap and keep me company while I watched TV. He looked up at me... grunted... THEN TURNED AROUND AND WENT BACK TO SLEEP...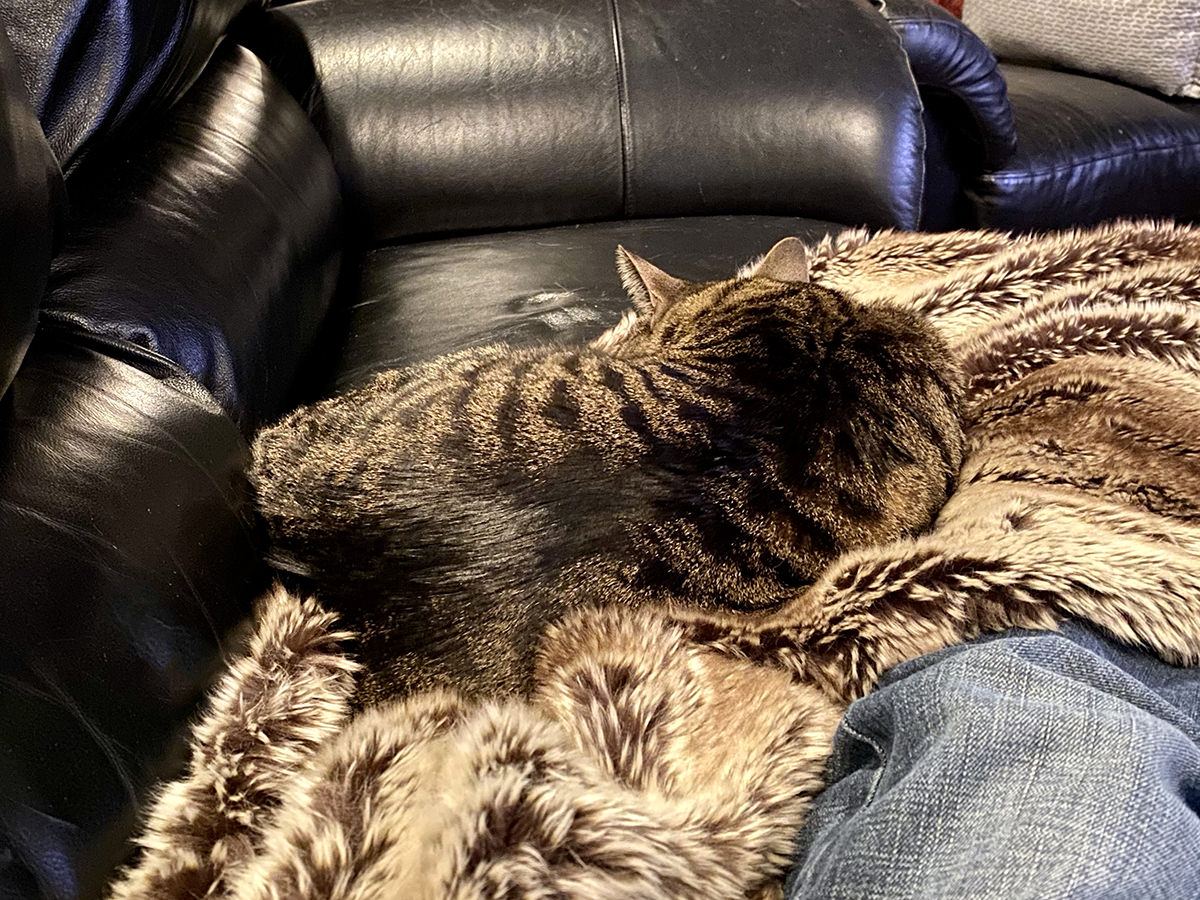 Jenny is still upstairs not speaking to me.
So... gone for seven DAYS, cats can't get enough of me.
Seven MINUTES late for dinner and they are so mad they want nothing to do with me.
I will never understand my cats.